Top Sox pick Burdi could be September callup
Flame-throwing righty turning heads at Triple-A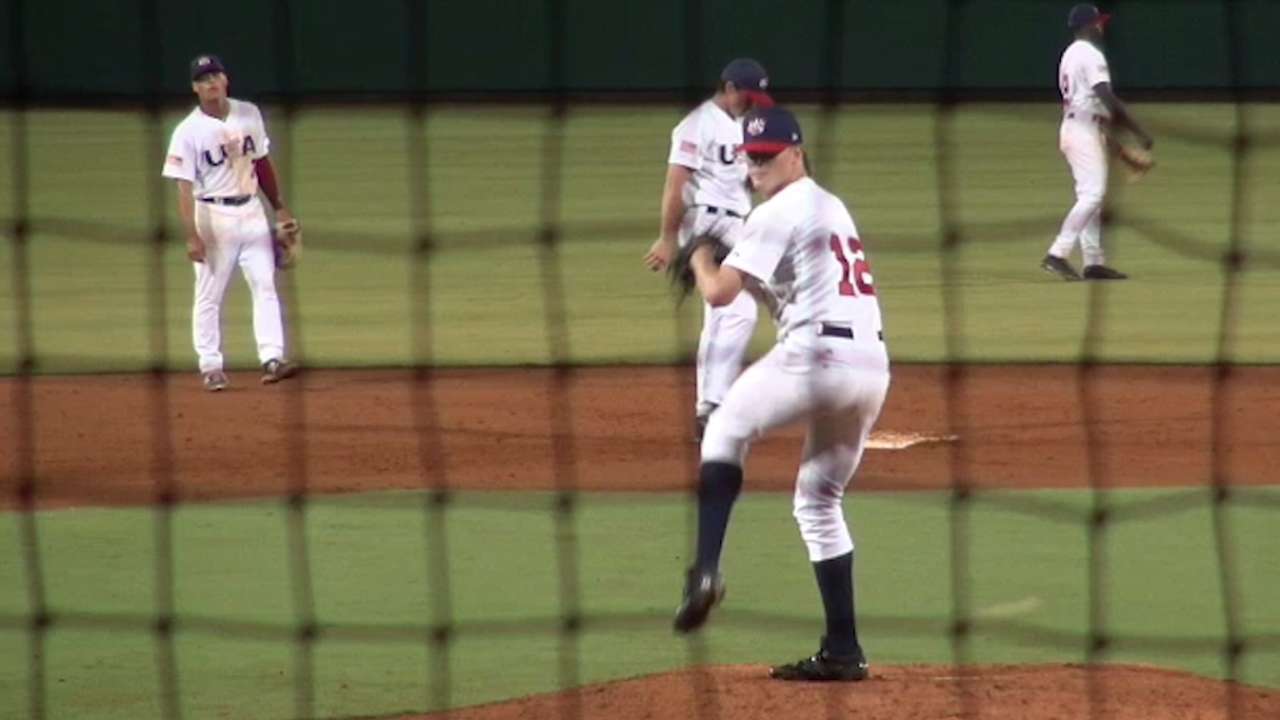 CHICAGO -- Right-hander Zack Burdi, the 26th overall selection in the 2016 MLB Draft with the 100-mph fastball, is making it tough for the White Sox to overlook him among a handful of September callups. Burdi, who is at Triple-A Charlotte, has fanned 46 and walked 13 over 31 innings across four levels, while holding opponents to a .168 average.
"It's funny, one of the things we want Zack to work on is his consistency with his delivery out of the stretch," White Sox general manager Rick Hahn said. "The only problem is he's not allowing any baserunners, so he's not really having a lot of opportunity to work on that.
"A lot has already been thrown at this kid and he's responded essentially to every outing, with the exception of the first one at Birmingham was rough. It's been a lot about the consistency of his delivery and fastball command and fairly simplistic stuff that he's taken to very quickly and he's got a world of ability. Whether it's in September or it's next year, it's not too far away that he's going to be able to help our big league club."
Jackson, Davidson done for year; no time frame for Lawrie
Center fielder Austin Jackson (surgery to repair torn meniscus in his left knee) and third baseman Matt Davidson (surgery to repair broken right foot) are progressing but not expected to play again this season.
Second baseman Brett Lawrie had an MRI on his knee and calf after being returned from his injury rehab assignment, with everything showing up structurally clean.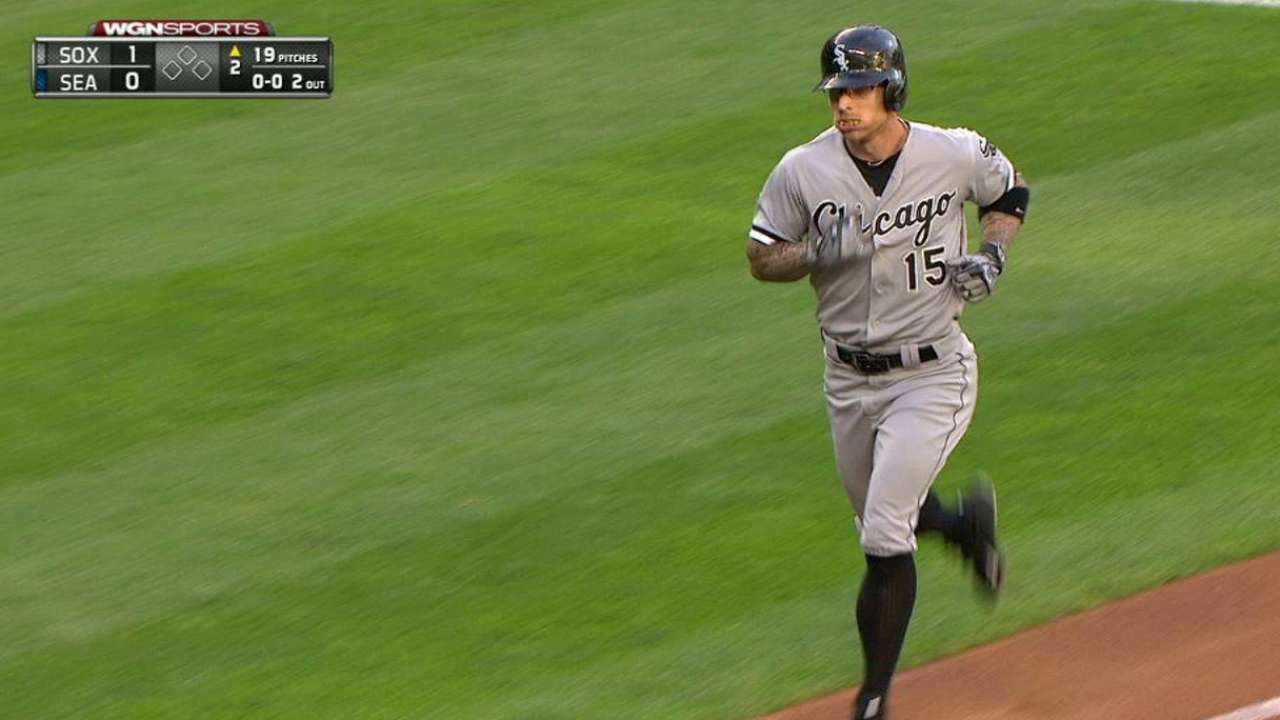 "He received some medicine in the joint there," Hahn said. "We'll let that work for a couple of days and we'll ramp up the activity and see how it goes. No specific time frame."
Ventura willing to wait
Robin Ventura has expressed a desire to extend his five-year tenure as the White Sox manager. But he's in no rush to have talks about the future, even with his contract in its final year.
"As I've told [Hahn], we can talk when the season is over," Ventura said. "There's enough going on here that we need to concentrate on this, run this out and go out here and try and win games right now. I just think it's better done in the offseason."
Scott Merkin has covered the White Sox for MLB.com since 2003. Read his blog, Merk's Works, follow him on Twitter @scottmerkin, on Facebook and listen to his podcast. This story was not subject to the approval of Major League Baseball or its clubs.