Spidey sense: Dyson robs Yelich of HR
Catch marks first home run stolen at Marlins Park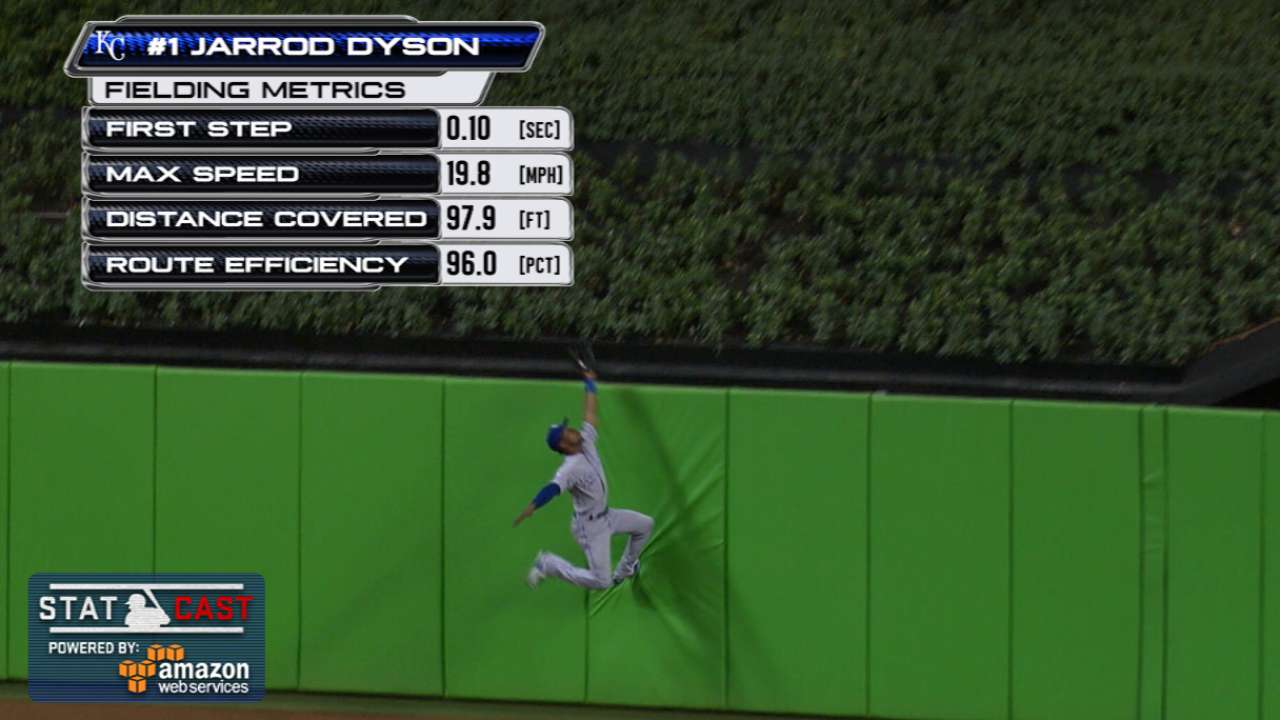 MIAMI -- Fences were moved in and walls were lowered at Marlins Park prior to this season in hopes of producing more offense.
But Royals center fielder Jarrod Dyson robbed Miami's Christian Yelich of a potential homer, leaping to snag the long fly ball just to the right of the 407-foot sign in straightaway center for the final out of the first inning of Kansas City's 5-2 win over the Marlins on Thursday.
"I was playing him opposite field because he looked a little late," Dyson said. "[Yelich] put a charge in it. I just tried to run it down, go get it."
According to Statcast™, Yelich hit the ball 414 feet with a 102.8-mph exit velocity and a launch angle of 25.4 degrees.
That launch angle and exit velocity combination has a batting average of .886 (101-for-114) with a slugging percentage of 1.655. Seventy-two percent of batted balls are homers with that combo, while 17 percent are doubles.
Dyson turned and sprinted to the wall to make an incredible catch, the first robbery since the fences were brought in and lowered prior to the 2016 season.
"Actually, off the bat, I thought I was burned," Dyson said. "I had no shot. But as I kept running and got closer, I was like, 'I've got a chance.'"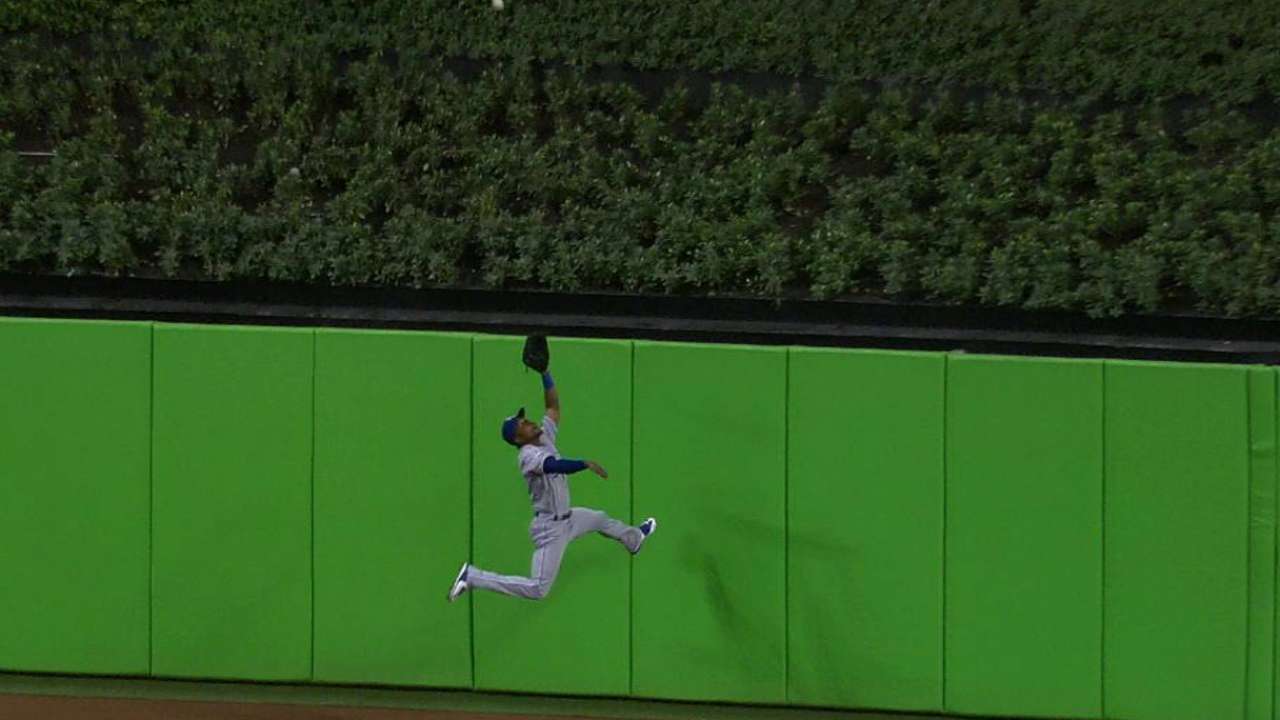 More Statcast™ info revealed that Dyson covered 97.9 feet at a top speed of 19.8 mph. His first step took 0.1 seconds and his route efficiency was 96 percent.
Dyson's initial reaction after realizing he'd just make a spectacular play was, "I just robbed somebody."
"That's just part of the game right there," Dyson said. "I'm a guy that doesn't play every day, so my defense has got to be there every day."
Yelich, a National League Gold Glove left fielder in 2014, was impressed with the effort.
"It was a great play," Yelich said. "It [stinks] to be on the other side of it. You've got to hit to get it out of here."
Glenn Sattell is a contributor to MLB.com based in Miami. This story was not subject to the approval of Major League Baseball or its clubs.