Nats encouraged as Strasburg plays catch
Club hopeful righty will be ready after DL stint; Ross could restart rehab assignment soon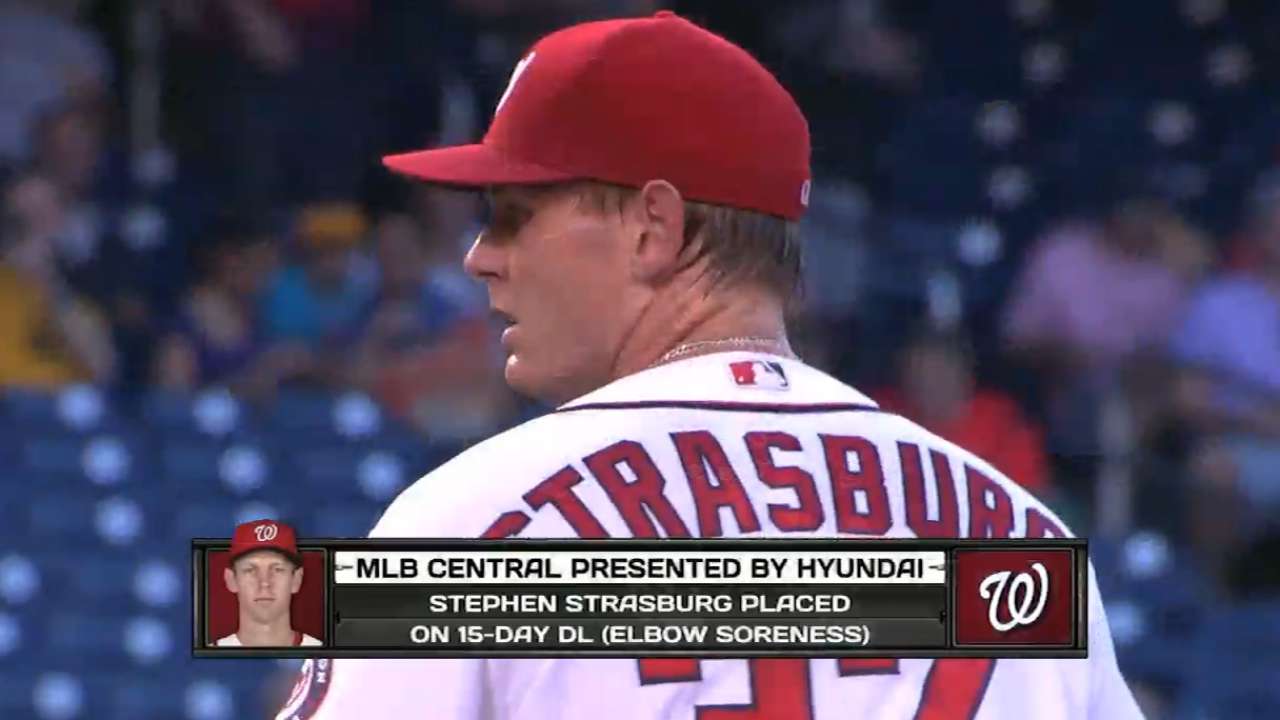 WASHINGTON -- Stephen Strasburg has played catch on back-to-back days, an encouraging sign just days after he was placed on the disabled list with right elbow soreness.
"[The ball is] coming out pretty easy," manager Dusty Baker said. "I asked him how he felt afterwards, and he said he felt good and his ball's coming out pretty good."
The Nationals have said they believe his injury is minor and called his DL stint precautionary, which Baker said all tests have since confirmed. He added that Strasburg's injury was in a different spot than where he had his Tommy John surgery.
Baker said it is too early to tell what will be next for Strasburg, but the team is still hopeful that he will be able to come off the disabled list once he is eligible. Strasburg was scratched prior to his start Monday night in Baltimore after the soreness in his elbow hindered the range of motion in his arm and recovery time between starts. In his last three starts prior to landing on the DL, he allowed 19 runs in 11 2/3 innings.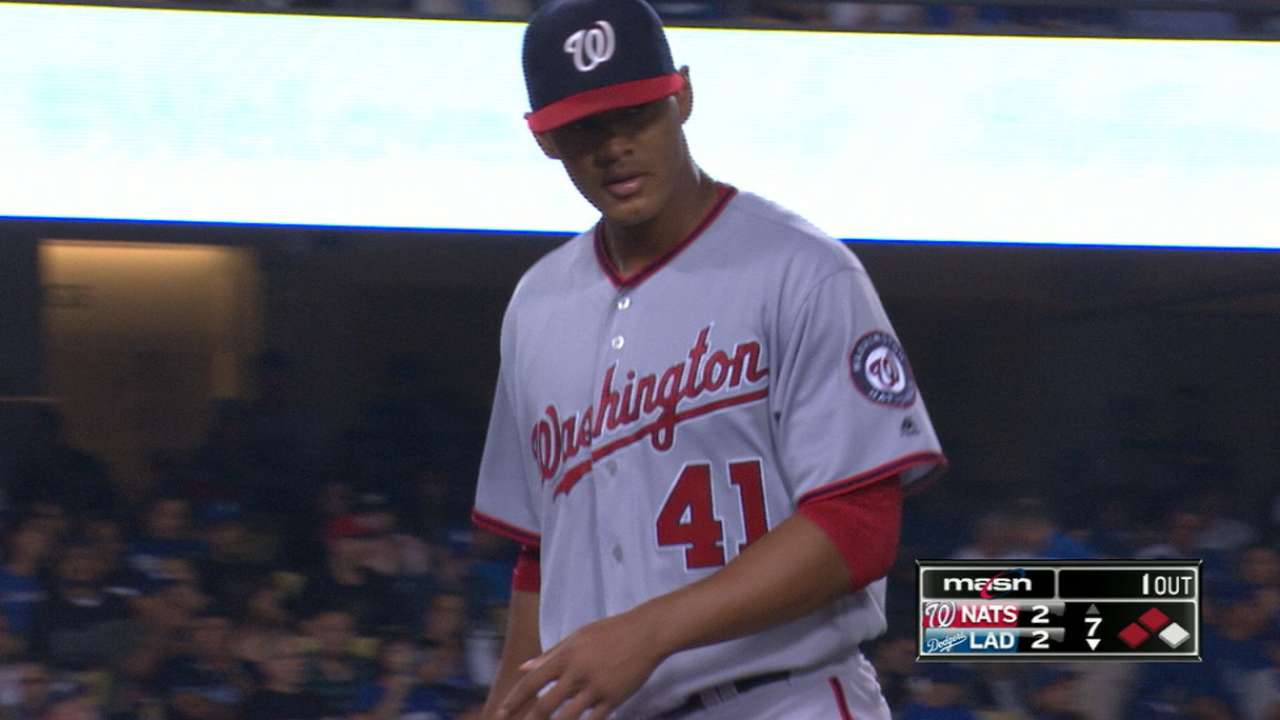 While Strasburg played catch, right-hander Joe Ross (right shoulder inflammation) was throwing his second bullpen session since being pulled off a Minor League rehab assignment earlier this month. Baker sounded extremely encouraged when talking about Ross, who could begin another rehab assignment soon.
"The ball was coming out firmly, coming out easily," Baker said. "A good sign because Joe might not be too far from going out for rehab. We haven't decided when, and it depends on how he feels tomorrow. He's ahead of the rest of them."
Jamal Collier covers the Nationals for MLB.com. Follow him on Twitter at @jamalcollier. This story was not subject to the approval of Major League Baseball or its clubs.