Escobar's return delayed; Rasmus getting closer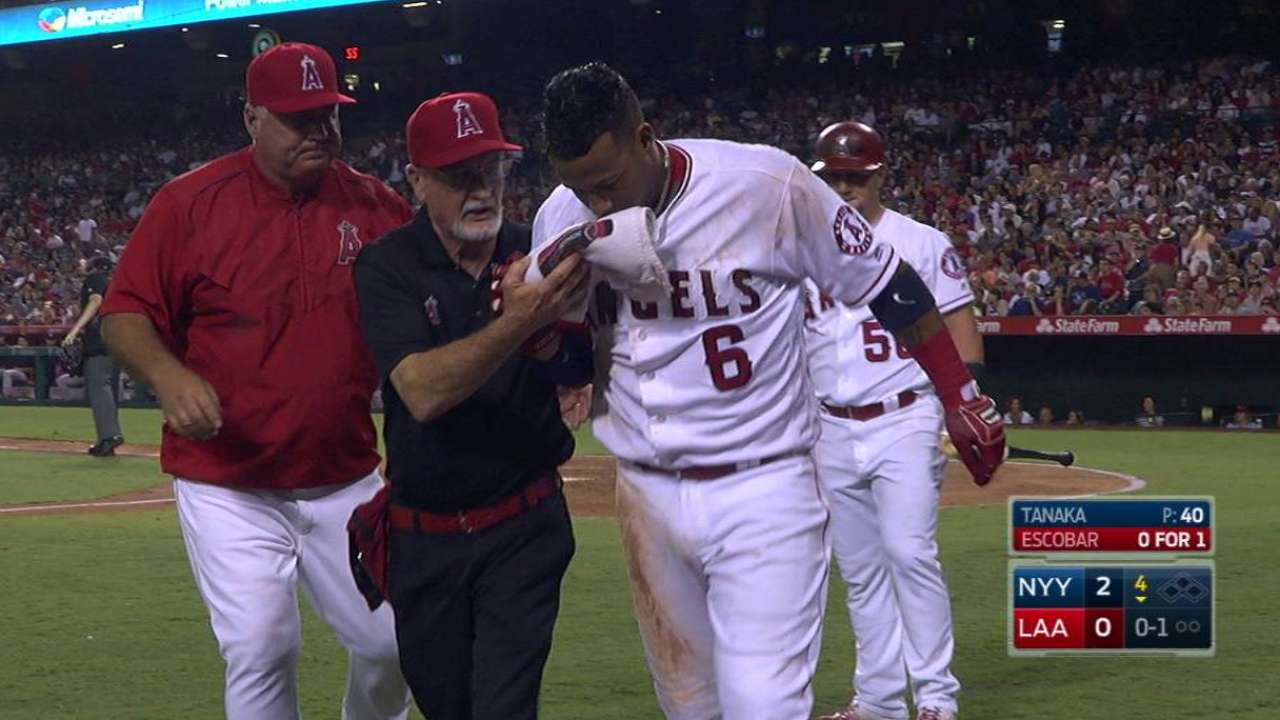 TORONTO -- Manager Mike Scioscia updated the injury status of third baseman Yunel Escobar and reliever Cory Rasmus prior to the Angels' series finale against the Blue Jays on Thursday.
Escobar was placed on the 7-day DL with a concussion last Saturday after fouling a ball off his nose and cheek, and he is not expected to rejoin the team when he's first eligible to this Saturday. The 33-year-old did not join the Angels on their six-game trip through Toronto and Detroit, and he was re-evaluated on Thursday in Anaheim.
"We're going to wait with direction from our medical department," Scioscia said. "Obviously, when you're dealing with a concussion, there's a protocol involved. Yunel is getting over some of the initial soreness, but has to be evaluated as to when he can get back into physical activity. When that happens, you can start to map out when he might be ready."
Escobar has hit .320 with three home runs and 34 RBIs in 110 games this season. The 10-year Major League veteran has not played in fewer than 133 games since the 2010 season. The Angels will continue to use Kaleb Cowart at third base during Escobar's absence.
Rasmus, who underwent groin surgery in July, has started throwing off a mound while rehabbing at the team's facility in Arizona. The Angels are hopeful to get the 28-year-old back in game action before the end of the season.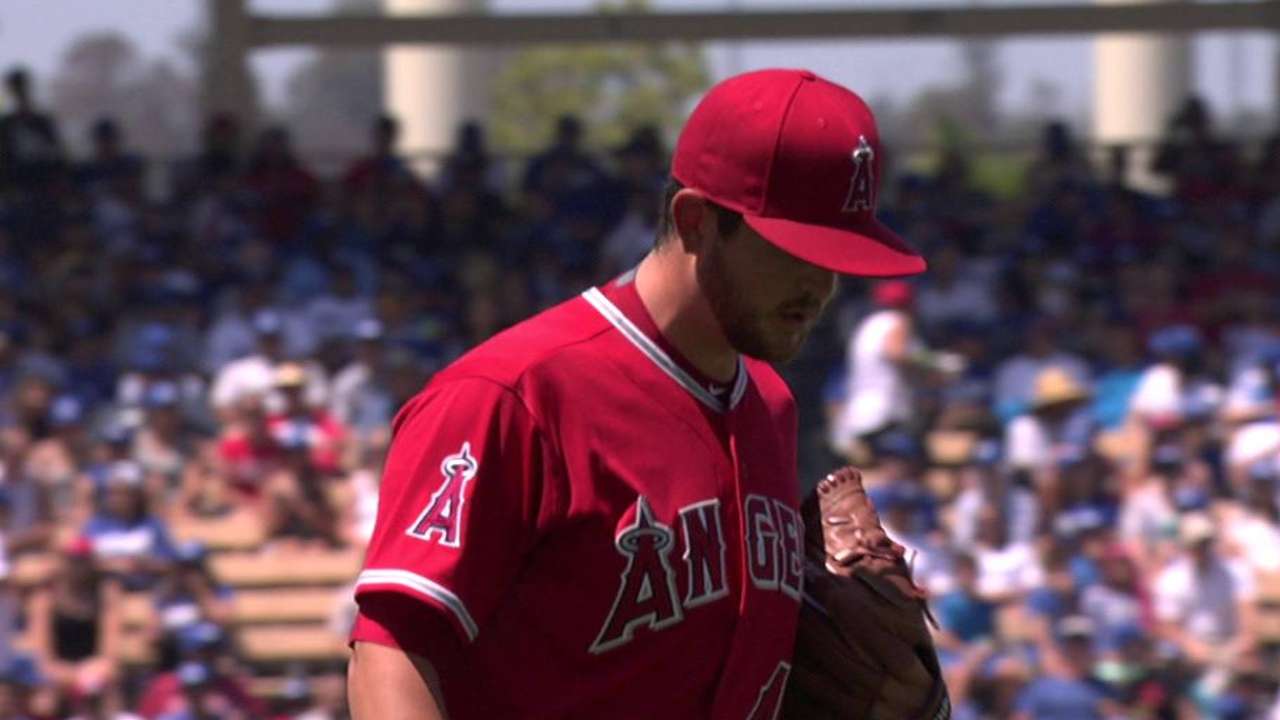 "Yeah I think there are a lot of possibilities," Scioscia said. "I don't think there is any decision one way or the other, but we'll have to see where his health is, first of all."
Rasmus last pitched on June 12 against the Indians, and he is 0-2 with a 5.40 ERA this season.
Alykhan Ravjiani is a reporter for MLB.com based in Toronto. This story was not subject to the approval of Major League Baseball or its clubs.