Rookie Strahm helping bullpen put up zeros
Back from Tommy John surgery, lefty making up for lost time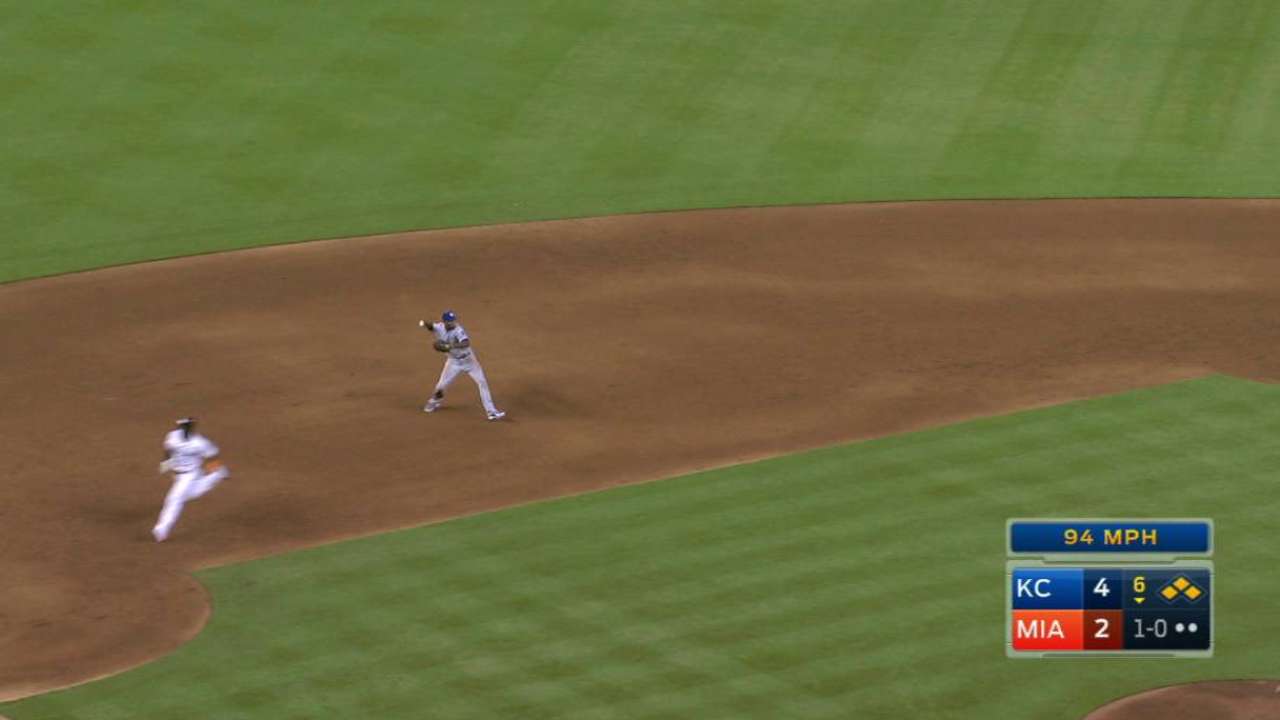 MIAMI -- As Royals rookie Matt Strahm continues to build back up from Tommy John surgery, he finds himself contributing to the recent success of the bullpen.
The lefty has 30 Minor League starts under his belt in 80 total appearances and looks to eventually stretch out and become a starter at the Major League level.
"Next spring, probably, but no time this year," Royals manager Ned Yost said.
In the meantime, Strahm is part of a bullpen that extended its club record to 38 2/3 consecutive scoreless innings in Thursday's 5-2 win over the Marlins. It's the longest such streak since the 2002-03 Giants bullpen put together a string of 39 1/3 shutout frames.
Strahm has been a key contributor to that recent roll, compiling eight consecutive scoreless outings, including his 1 1/3 shutout frames on Thursday. He became the club's first left-handed reliever to record a strikeout in each of his first nine career appearances. Strahm had struck out 19 of the first 40 batters he faced in the Major Leagues, including five in a two-inning stint against the White Sox on Aug. 9.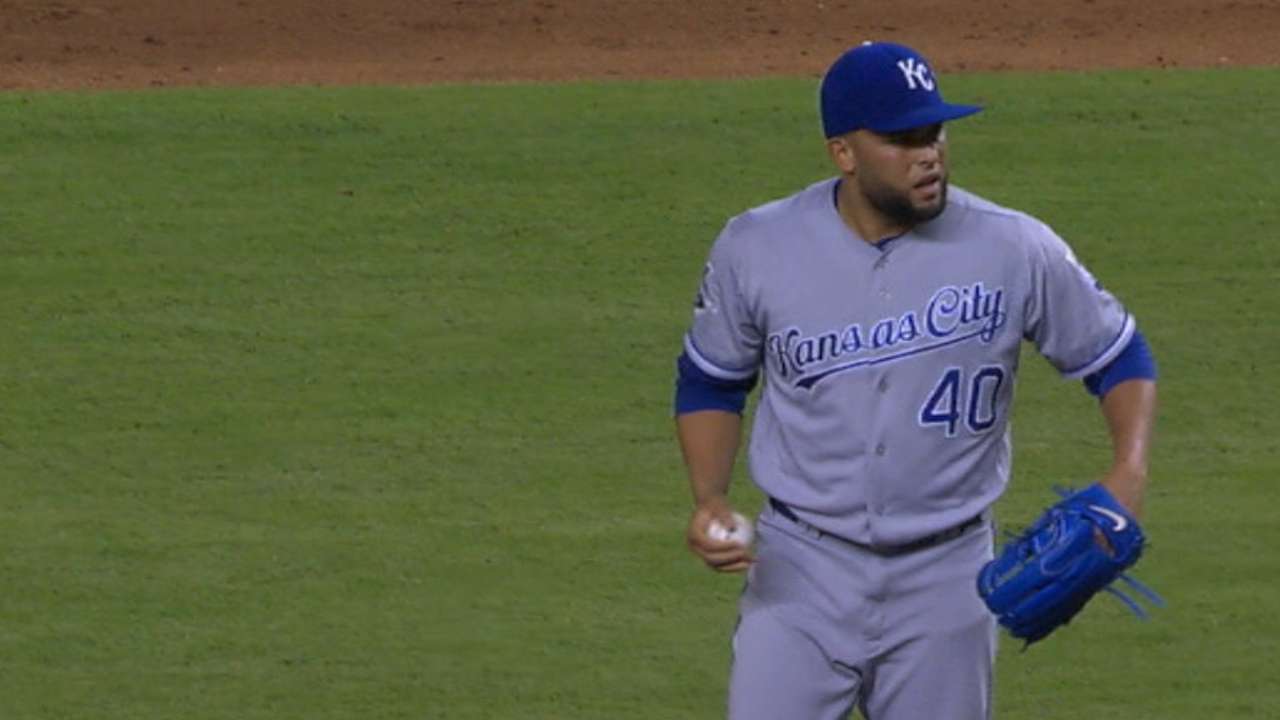 The 21st-round pick in the 2012 Draft, Strahm is making up for lost time after missing the entire 2013 season and most of 2014 following Tommy John surgery. Called up from Double-A Northwest Arkansas, Strahm made his Major League debut on July 31 at Texas.
Strahm hit the ground running and has gotten caught up in the bullpen's current streak, which dates back to the final three innings of the Royals' 3-2 14-inning home win over the White Sox on Aug. 10. Strahm said there isn't any particular formula for the bullpen's recent success.
"Everyone's just doing their job," Strahm said. "Just staying aggressive, attacking hitters."
Strahm added that catchers Salvador Perez and Drew Butera have done an outstanding job behind the plate with the Royals' pitching staff as a whole. It's a run that Strahm said he doesn't dwell on.
"Nah, just going out there trying to execute pitches and move on to the next hitter," Strahm said.
Nor has it turned into a competition within the clubhouse.
"We're not really talking about it, just going out there and doing our job every day," Strahm said. "Yeah, we all push each other to do our best, and so far it's working. It's a great group of guys. It's just us doing our job, so we're just trying to keep it rolling."
Combined with incredible starting pitching, the Royals are making a run at the postseason, something that seemed highly unlikely just a couple of weeks ago.
"I don't know how to explain it," Strahm said. "As long as we keep doing our job, we'll see how long it continues."
Glenn Sattell is a contributor to MLB.com based in Miami. This story was not subject to the approval of Major League Baseball or its clubs.