Veteran Francoeur excited to join postseason push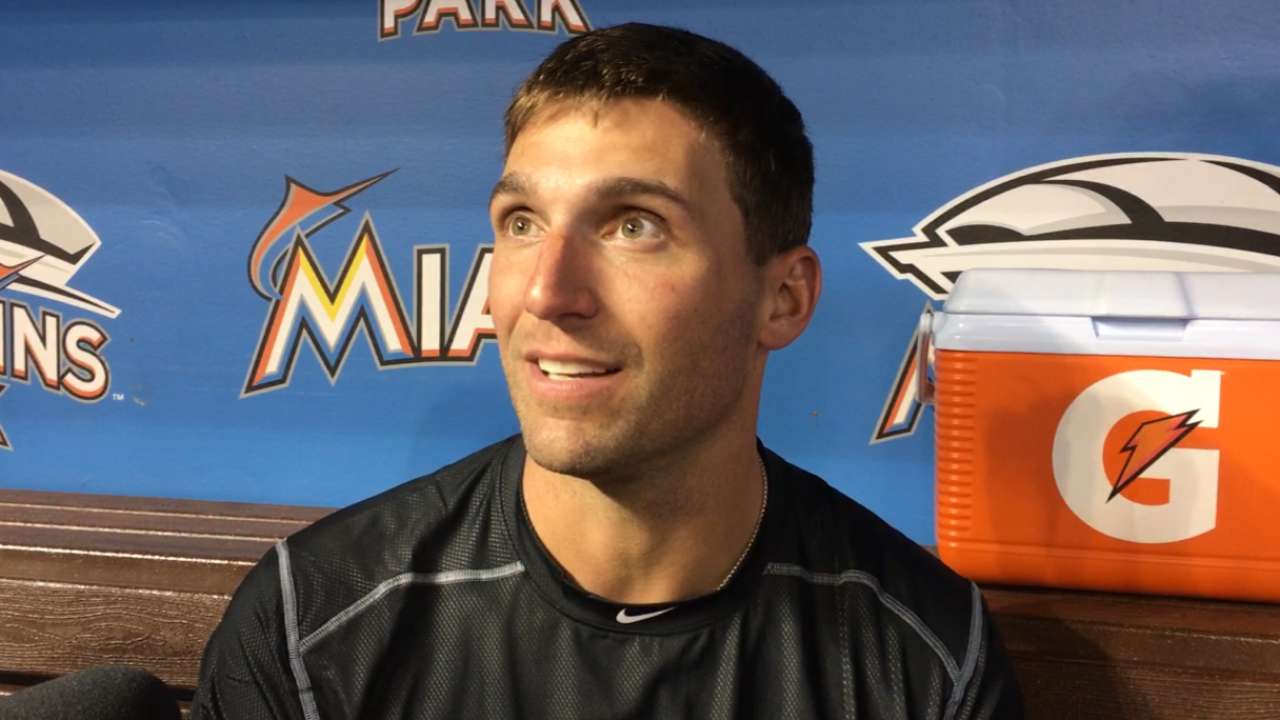 MIAMI -- All smiles entering the clubhouse on Thursday afternoon, Jeff Francoeur was warmly embraced by the Marlins. The 32-year-old outfielder is ready and eager for the opportunity to do his part in Miami's postseason push.
The Marlins acquired Francoeur from the Braves on Wednesday night as part of a three-team trade that also involved the Rangers. Miami designated outfielder Oswaldo Arcia for assignment as the corresponding roster move.
Francoeur, who reached on an infield single as a pinch-hitter in the sixth inning of Thursday's 5-2 loss to the Royals, welcomes the chance to go from a last-place team in Atlanta to a Marlins squad knocking on the door for a National League Wild Card spot.
"It feels good to be here," Francoeur said before the game. "It's been a tough year in Atlanta, obviously, with rebuilding and doing stuff. I'm excited to just come over here and have some at-bats that mean something, competitive, getting the juices flowing."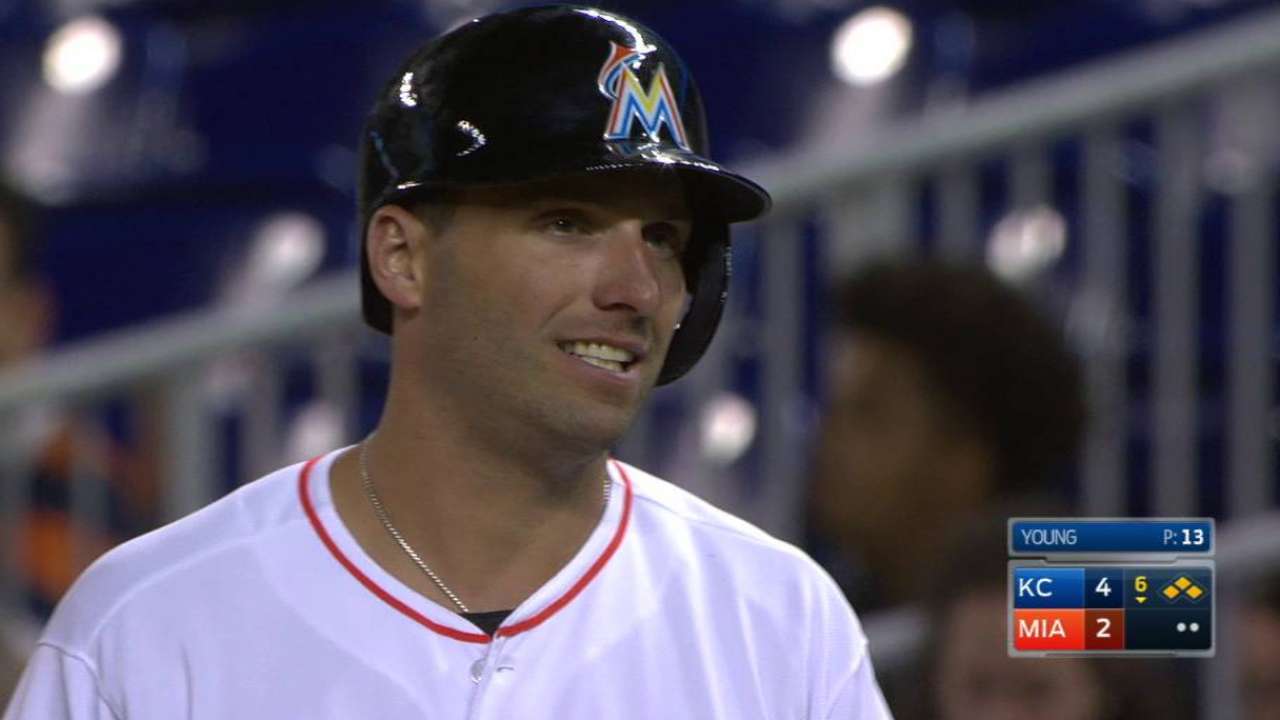 Marlins manager Don Mattingly plans on platooning the right-handed-hitting Francoeur in right field with Ichiro Suzuki. The veteran, who is batting .249 with seven homers and 33 RBIs in his 12th season, also adds depth off the bench.
Miami has been searching for outfield help since Giancarlo Stanton went on the disabled list with a Grade 3 left groin strain on Aug. 14.
Francoeur gives the Marlins a proven presence, a popular player who has postseason and World Series experience.
"Excited," Mattingly said. "I feel like he's a good fit for us, with Giancarlo going down. We don't want to throw Ich out there on an everyday basis. He's a guy who comes with experience. He's played in the postseason. He's played in the World Series. He has a reputation for being a good clubhouse guy. I know he's excited, from a standpoint, as you get older, you want to play in games that count."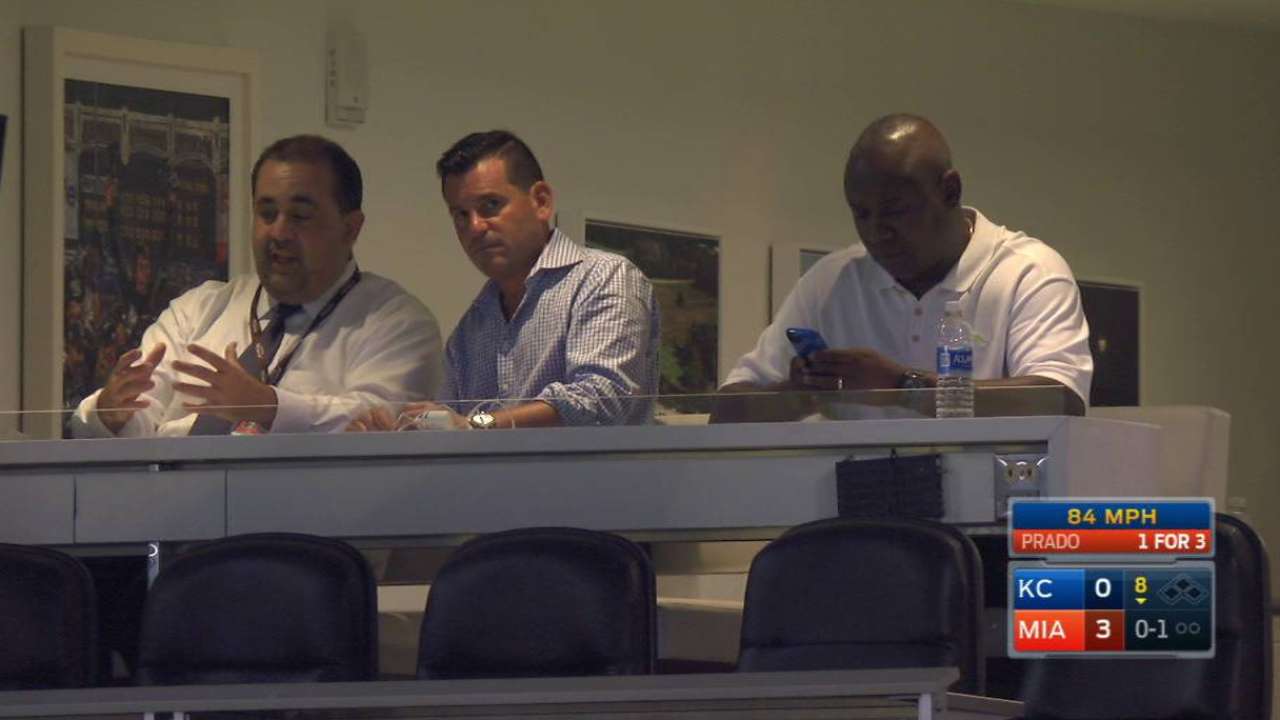 As part of the deal, the Rangers sent Minor League shortstop Dylan Moore to Atlanta. Texas also received three international signing slots, one from Atlanta and two from Miami. The Marlins sent the Braves Minor League catcher Matt Foley.
After spending 2015 on a Phillies team that lost 99 games and playing with the Braves this season, Francoeur had been part of rebuilding clubs.
In Miami, Francoeur will experience a postseason push. Since he was acquired before Sept. 1, he would be eligible for the postseason, if the Marlins make it.
"Obviously, I've played against the Marlins forever and have a lot of respect for a lot of these guys who play over here, and of course, Mattingly and the whole staff," Francoeur said. "I'm excited. It was something, honestly, I really needed."
Being part of a loose atmosphere was clear when Francoeur walked into the clubhouse for the first time. He saw third baseman Martin Prado, a former teammate in Atlanta, wearing a Houston Texans J.J. Watt jersey.
"You do know a lot of familiar faces," Francoeur said. "Of course, when you walk in and see Martin Prado wearing a J.J. Watt jersey, and I've known [Prado] forever. That doesn't belong on him. It's comfortable to come in and see those guys. I'm just looking forward to being a small part of this thing."
Joe Frisaro has covered the Marlins for MLB.com since 2002. He writes a blog, called The Fish Pond. Follow him on Twitter @JoeFrisaro and listen to his podcast. This story was not subject to the approval of Major League Baseball or its clubs.