Lewis targeting Sept. 3 for Rangers return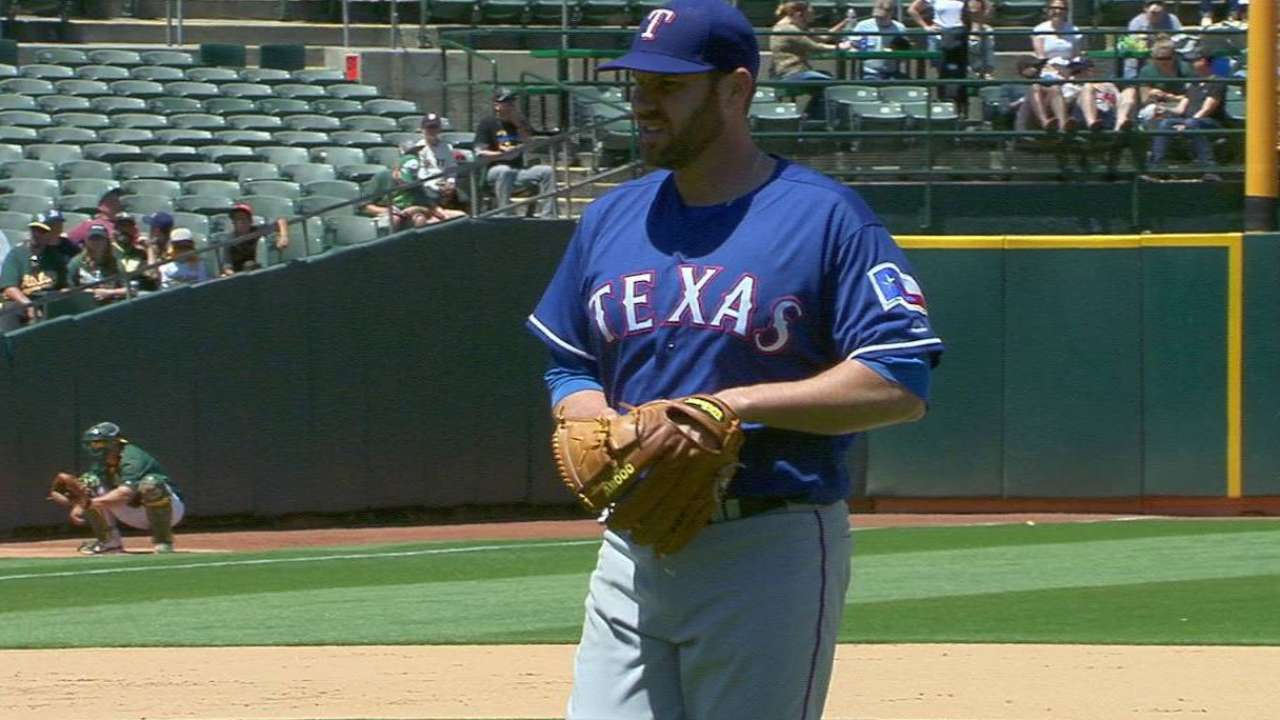 ARLINGTON -- Right-hander Colby Lewis, on the 60-day disabled list with a right lat strain, expects his second rehab start to come on Monday. He's still deciding whether he will make it with Double-A Frisco or Triple-A Round Rock, who are both on the road that day.
Lewis felt comfortable after throwing 44 pitches in his first rehab start with Frisco on Wednesday. He was happy with his use of his fastball and slider through his 2 2/3 innings of work.
"I don't feel any soreness in the lat, so that's good." said Lewis, who expects 65 pitches on Monday. "I'm sore in all the right places."
Lewis hopes to return to the rotation on Sept. 3 against the Astros. Rangers manager Jeff Banister would not commit to a timeline, though.
"I'll let you know on Sept. 2," Banister quipped. "There is so much that has to fall right for that to be able to happen. I love the fact that Colby has that in mind, because I know that when athletes have goals, and they have certain dates [in mind], it makes it a lot easier to get up out of bed and do the things it takes to get to that day."
Mazara slated for leadoff role
Rangers outfielder Nomar Mazara has taken on every challenge in his rookie season, at 21 years old, with the same calm mentality that has earned him the nickname, "The Big Chill."
He carried that same approach after finding out he would bat leadoff for the first time in his professional career against the Indians on Thursday. He's expected to be the team's leadoff hitter against right-handers with the addition of Carlos Gomez, according to Banister.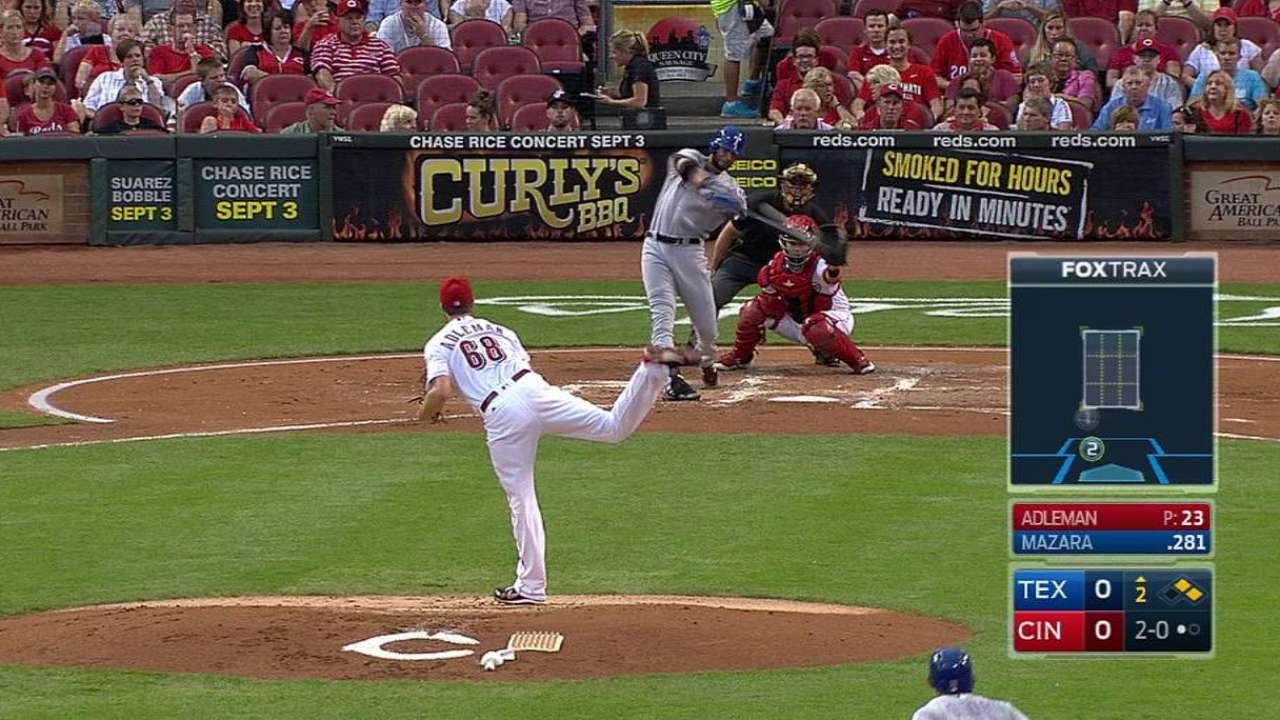 "I'm in the lineup, that's what matters," Mazara said. "[Banister] is going to put me wherever he feels like it, so I just have to be ready."
Banister has had time to think about who he was going to bat leadoff against right-handers since the signing of Gomez on Saturday. He said Mazara's play of late helped influence the decision. Mazara entered Thursday having homered in two of the team's last four games and had an .801 OPS in August.
"I don't want him to take any different approach. It's the same approach -- a professional at-bat -- he just happens to lead the game off," Banister said. "The at-bats have looked good lately with Mazara. They've progressively led me to pull the trigger on this one."
Delino DeShields will continue to bat leadoff against left-handers as the Rangers look to fill the void in the leadoff spot left by Shin-Soo Choo, who is on the 60-day disabled list with a fractured left forearm.
Rangers beat
• The Rangers entered their four-game series against the American League Central-leading Indians with a 51-26 record against teams currently .500 or better, which was the best in the Majors.
• Yu Darvish's home run on Wednesday against the Reds was historic by itself, but Ian Desmond's home run that followed directly after helped make more history. It was the first time an AL team hit back-to-back homers, with one coming from a pitcher, since the Rays did it in June 2000.
Ryan Posner is a reporter for MLB.com based in Texas. This story was not subject to the approval of Major League Baseball or its clubs.