Beat the Streak leader nearing $5.6 million
csteele12 has made 48 straight correct picks, 9 shy of epic windfall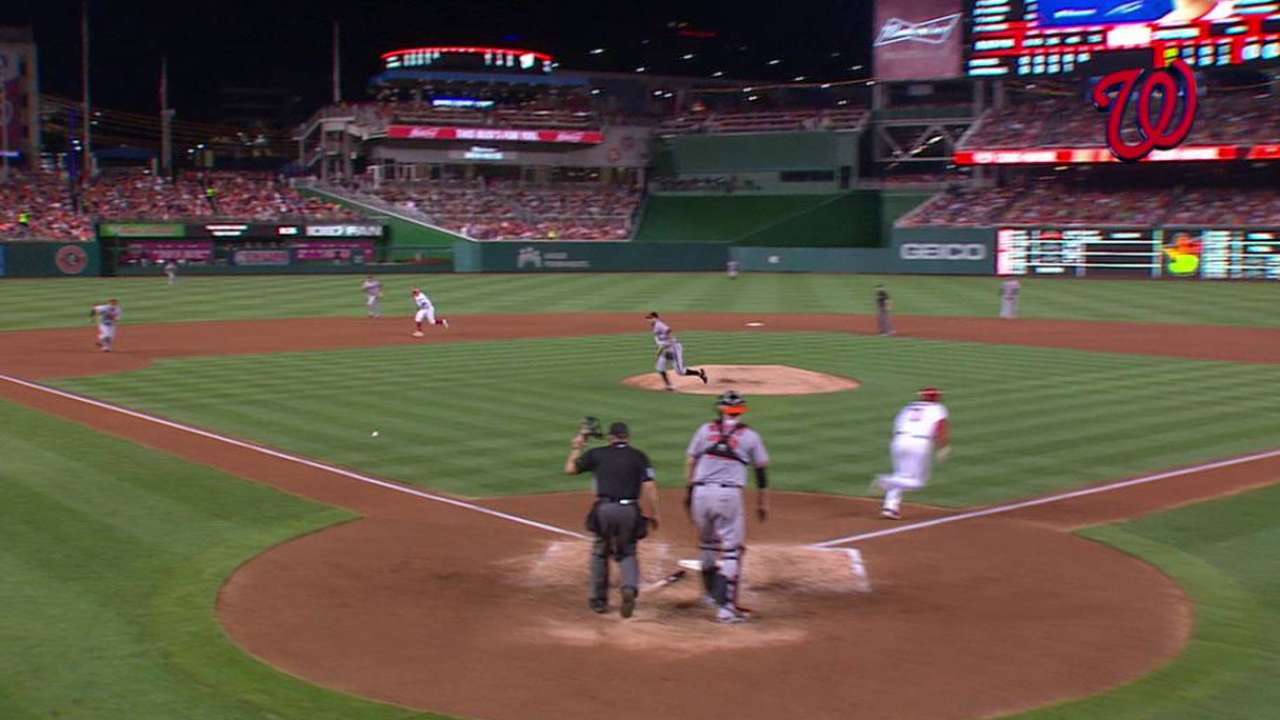 Superstition and baseball tend to tango when it comes to MLB.com's flagship fantasy game, Beat the Streak.
The rules of BTS are simple, even if the challenge is not: Correctly pick a batter or two each day to tally a hit in a game. Then do it again and again, and don't stop until 57 straight successful selections are made. To do so would be to "top" Joe DiMaggio's MLB-record 56-game hitting streak, one of baseball's most hallowed marks. The prize for prevailing is $5.6 million.
One prescient fan has been climbing the BTS mountain for quite some time, having been credited with 48 consecutive correct picks since July 3. The user, csteele12, stands 84.2 percent of the way to the BTS apex after the Nationals' Trea Turner got a fifth-inning hit on Thursday night against Ubaldo Jimenez of the Orioles. What do we know about Mr. or Ms. csteele12? Well, unfortunately, not much. The leader has politely declined to comment on several occasions, opting to instead focus on this remarkable run.
So, what can we say about csteele12? For starters: he or she has not rode 1-for-4's up the BTS ladder, instead hitting a robust .394 (78-for-198) entering Thursday. By comparison, Joltin' Joe batted .408 (91-for-223) during his historic 56-game streak into immortality during the summer of 1941.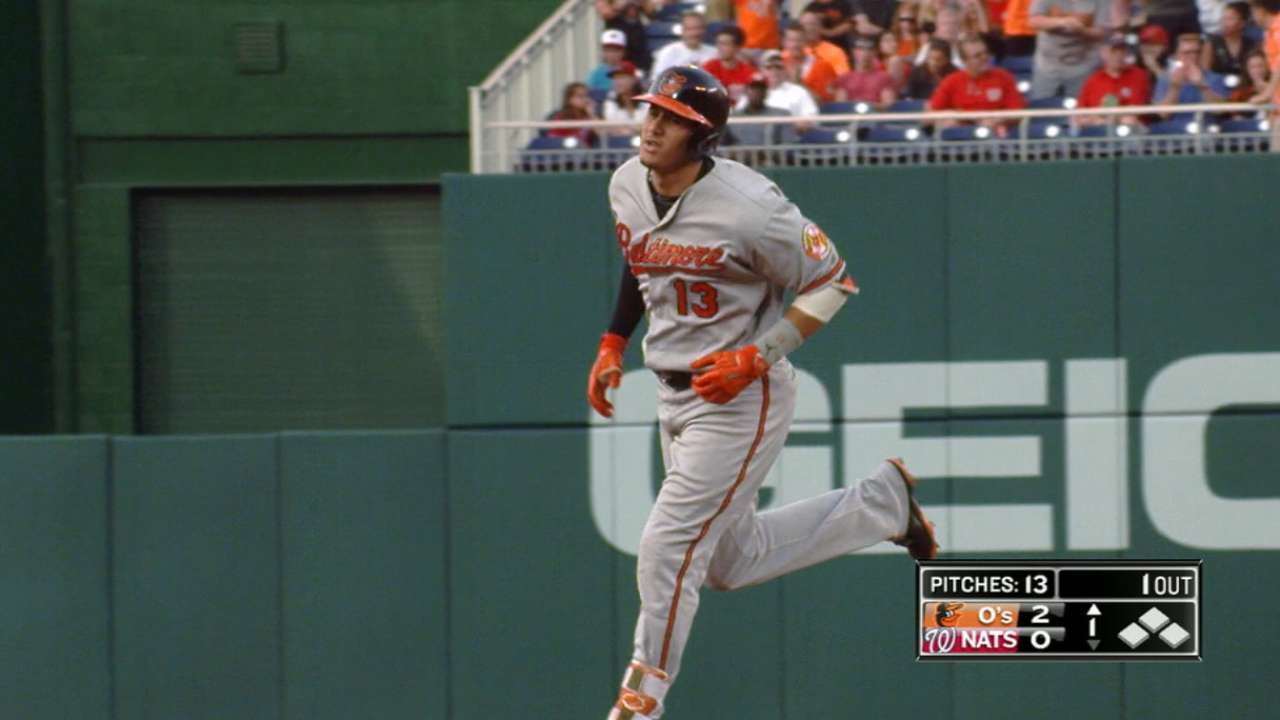 csteele12 has also taken a consistent approach, making one pick per day -- virtually without fail -- since setting off in July. The lone exception came in the streak's adolescence on July 7, when csteele12 doubled down with a pair of Rockies at home -- Carlos Gonzalez and DJ LeMahieu. As for popular picks, csteele12 has most frequently called on Jose Altuve and Xander Bogaerts, doing so successfully seven times with each. Interestingly enough, the Boston shortstop has been picked five times since July 30 in spite of a significant skid in which he's hit .196.
The talented csteele12 has also benefited from a few fortunate hops. One such bounce occurred on July 18, when csteele12's pick -- Victor Martinez -- went 0-for-3. You may be wondering why we are writing this, why there's a streak to discuss at all. Streaks between 10 and 15 don't have to end on hitless nights thanks to the BTS Mulligan feature, a one-time streak saver that could help make csteele12 millions.
csteele12 was equally fortunate on July 23 and Aug. 8, when he or she picked players (Altuve and Mookie Betts) who did not play. Sometimes, it's better to be lucky than good.
But make no mistake: csteele12 knows what he or she is doing. What we're witnessing is more skill than luck. And now, he or she is reaching up and climbing higher, just one shrewd pick away from the all-time BTS high of 49, first set by Mike Karatzia in 2007 and matched this summer by Terry Sims.
Looking ahead, csteele12 will continue to tantalize all, climbing closer to the contest's seven-figure windfall. What will the end result be? Nobody knows. But we'll sure be watching and rootin' along.
Zachary Finkelstein is MLB.com's fantasy baseball editor. This story was not subject to the approval of Major League Baseball or its clubs.