Celebrate 14 years of MLB.TV with $9.99 subscription
Landmark first video stream of big league game occurred Aug. 26, 2002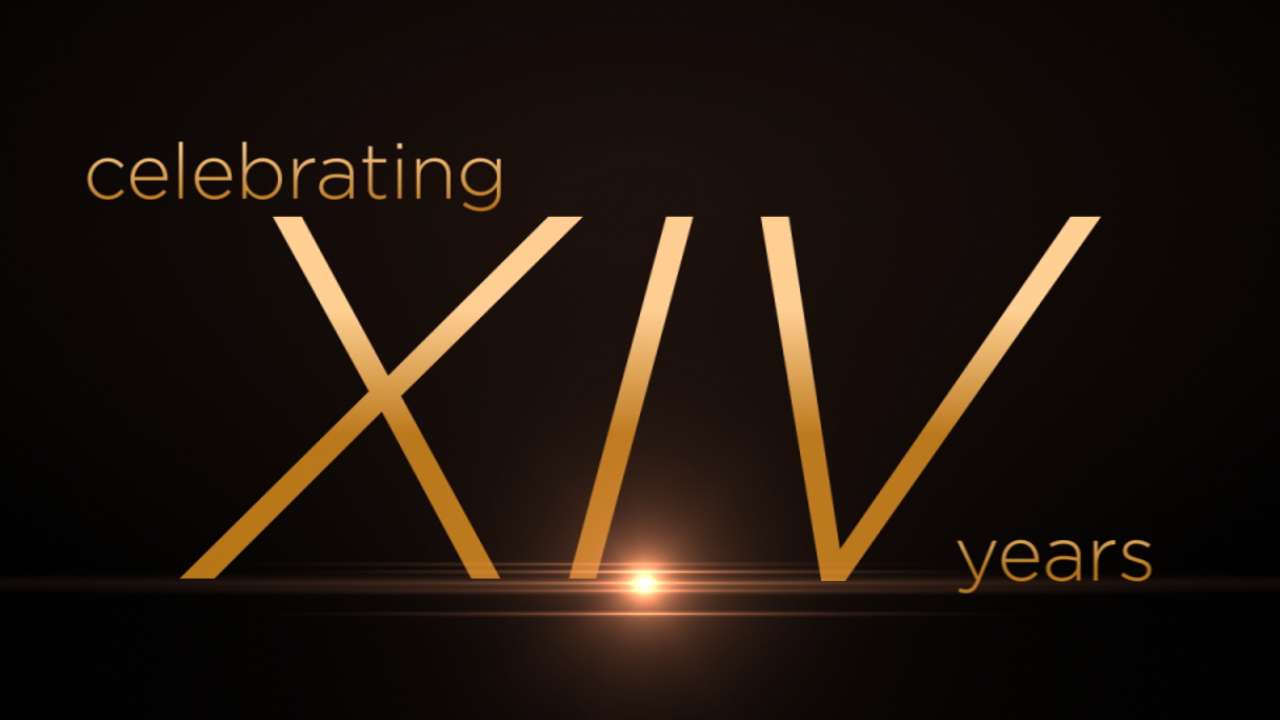 MLB.TV Premium is now available for a limited-time offer of just $9.99 for the rest of the year to celebrate today's 14th anniversary of the first live video stream of a Major League Baseball game, between the Rangers and Yankees on Aug. 26, 2002.
It is only fitting that the last active MLB player standing from that game -- Blue Jays reliever Joaquin Benoit -- says he is now a regular user of the leading sports technology that grew out of that landmark event in broadcasting history.
"Everybody uses MLB.TV right now," Benoit said at the start of Toronto's current homestand. "It's the thing to do right now."
Benoit, the durable 39-year-old right-hander, became a trivia answer as the last remaining active player who was in uniform on that Monday afternoon at Yankee Stadium when Alex Rodriguez -- his Rangers teammate then -- recently announced his retirement.
Benoit was a starting pitcher sitting in the Rangers' bullpen as that day game was presented to about 30,000 online users who watched a postage-stamp-sized media player. He had started for Texas opposite Andy Pettitte on the previous day, throwing 6 2/3 strong innings to pick up his third victory as a rookie out of Santiago, Dominican Republic.
"It's a lot of good ... memories," Benoit said, thinking back to that era. "Facing the Yankees for the first time, I had a great outing against them. It was like six or seven innings against them, and I got a win. It was exciting, something to tell your kids and grandkids later in life."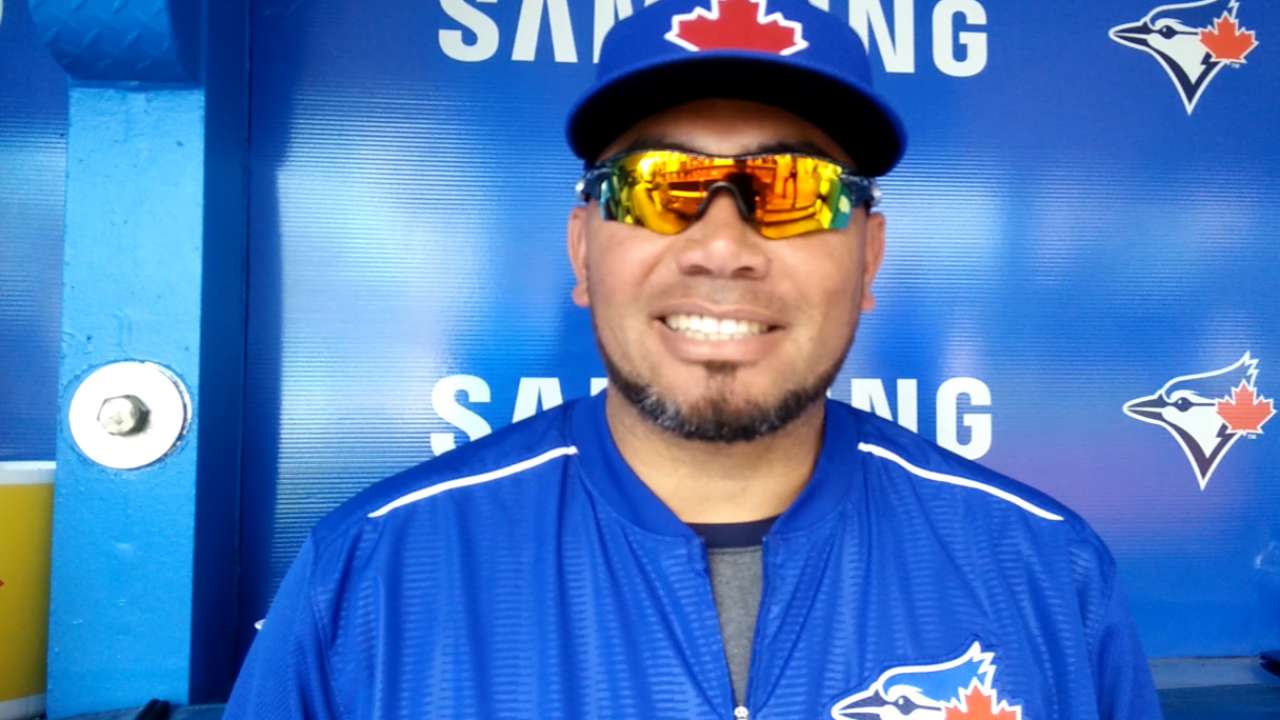 On that Monday, the Yankees were running away from Boston in the American League East in their bid to return for a fifth consecutive World Series appearance (the Angels would win the AL and the World Series that year), and that day game was chock-full of marquee players. There were many reasons to watch that game, including the curiosity factor as big bandwidth beckoned, and the certainty of many professionals returning to work computers after an August weekend away.
There were 13 All-Stars that day of varying legend who appeared in the box score. Alphabetically, they included Ron Coomer, Carl Everett, Jason Giambi, Derek Jeter, Danny Kolb, Rafael Palmeiro, Jorge Posada, Rodriguez, Kenny Rogers, Alfonso Soriano, Rondell White, Bernie Williams and Michael Young.
One by one, every player who suited up eventually moved on. It is the nature of baseball.
But Benoit is right here in a pennant race, still wearing the same No. 53 as he did as a rookie 14 years ago. He was traded by Seattle to Toronto on July 26 for Drew Storen and cash, and in six of his previous seven outings entering Thursday, he had either a hold, win or save. The Blue Jays, meanwhile, were tied with Boston atop the AL East -- putting him within reach of partitipating in the postseason for the fifth time this decade.
"It's what we work for," Benoit said. "I'm honored to be here 14 years later. It's really a privilege to still be playing for a contending team and trying to win a pennant."
Use of mobile devices with the MLB.com At Bat app and MLB.TV access has proliferated all around Benoit in that time, including in the clubhouses. Instead of a postage-stamp view with buffering issues in 2002, a fan today sees a mind-blowing 60 frames per second.
That is roughly the difference between the Wright Flyer of 1903 and today's Boeing 737 or Airbus 320. When asked what it has been like to see the proliferation of this video technology, especially for fans of his games, Benoit beamed. He was there. He still is.
"It's great," Benoit said. "Every single day that you turn on your phone or get on your computer, you see something different. The information that you have in your hand right now -- you feel so privileged, because right now nothing is far. Everything is within touch in your hands."
MLB.TV Premium has the best value and provides access to more than 400 devices and a free subscription to the MLB.com At Bat Premium app (a $19.99 value). It offers the best picture quality ever for supported devices. A subscription means you can watch the live FOX telecast of the 112th World Series, as long as you authenticate your account through a cable provider.
MLB.TV Premium subscribers get the Mosaic View -- split screen or quad, available on PC or Mac only. You can get real-time highlights and player stats automatically loaded moments after they occur, and it is perfect for all the scoreboard-watching happening between now and the 10 postseason-berth clinchers to come. There are many reasons to watch live out-of-market games on MLB.TV, including keeping up with a player like Benoit.
"I believe that nowadays, everybody is connected," Benoit said. "Half of my family is in the Dominican, half is in the U.S., and I believe that everybody has a little bit of technology to use for trying to watch the games."
Mark Newman is enterprise editor of MLB.com. Blue Jays associate reporter Alykhan Ravjiani contributed to this story. This story was not subject to the approval of Major League Baseball or its clubs.