Career-best 11 K's not enough for Pomeranz
Starter on high punchout total: 'Sometimes I like that, sometimes I don't'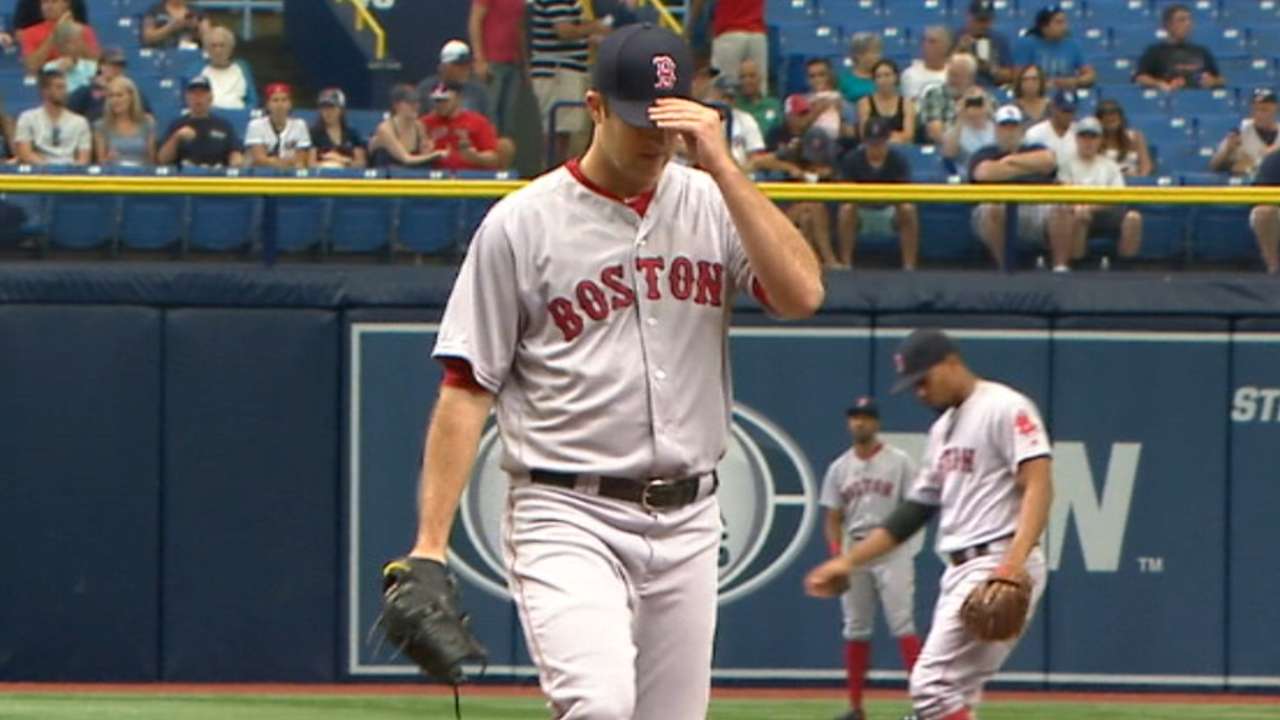 ST. PETERSBURG -- Drew Pomeranz was at the top of his game through five innings. He had nine strikeouts with no runs allowed by the time the Red Sox gave him a one-run lead in the sixth inning.
But once Pomeranz got the lead, he wasn't able to keep it. Instead, he allowed two runs over the next two innings in a good, but not good enough, 2-1 loss to the Rays on Thursday at Tropicana Field.
"A lot of strikeouts. Sometimes I like that, sometimes I don't," Pomeranz said. "I could have took a few quick outs in places to get a couple more innings out there."
Pomeranz threw six-plus innings and allowed both Rays runs. He struck out a career-high 11 batters, including five of the nine left-handed batters that he faced. He's allowed two or fewer runs over his last five starts with a 2.40 ERA over that 30-inning stretch. Two runs on Thursday, though, were enough against a Red Sox team that has struggled to hit the past two games.
Boston got its lone run for Pomeranz in the sixth inning, but it came out of an inning which they had two separate bases-loaded situations with fewer than two outs. Jackie Bradley Jr. grounded into an inning-ending double play to get Rays starter Jake Odorizzi out of the jam.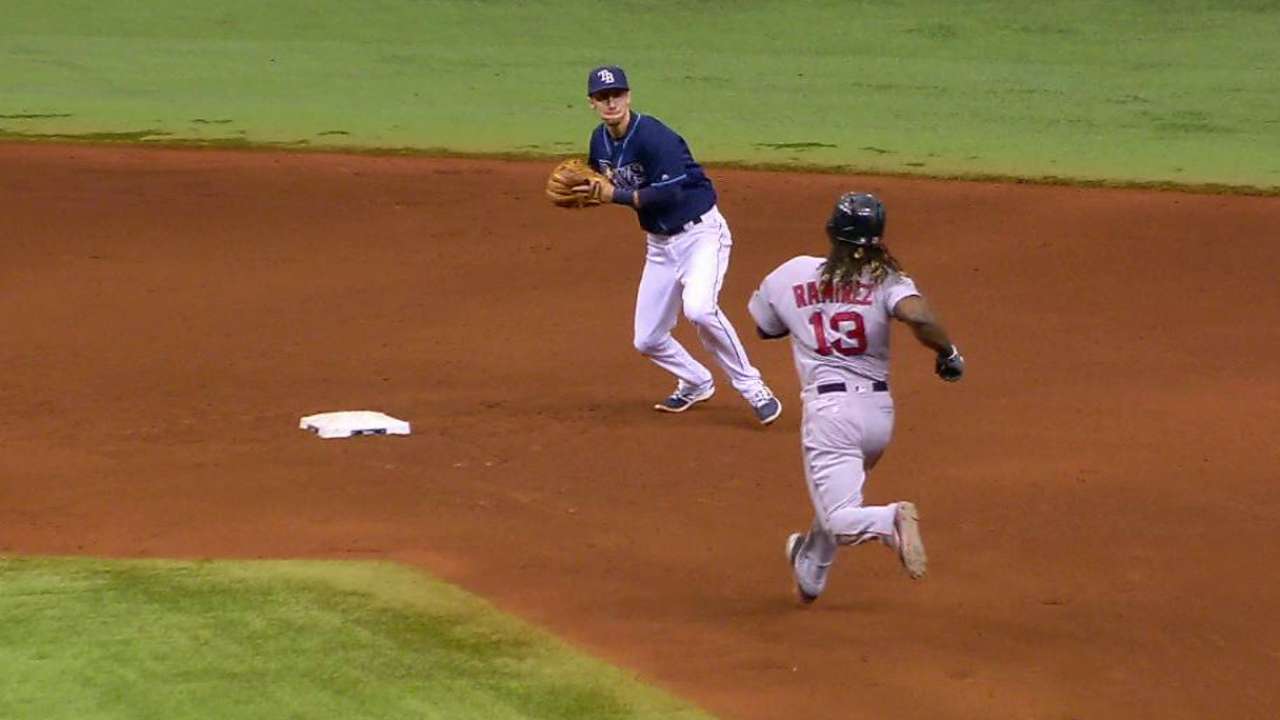 "I thought he threw the ball really good," Red Sox catcher Bryan Holaday said of Pomeranz. "I thought he commanded his fastball and used his curveball when he needed to, and he got swings and misses. He made a couple mistakes. And when that happens, you've got to tip your hat to the hitters."
In the sixth, it was a one-out double by Rays third baseman Evan Longoria, followed by a single from first baseman Brad Miller that got the tying run across. Mikie Mahtook's double brought Steven Souza Jr. home with the lead run in the seventh.
And after that, Pomeranz's great start turned into an early exit. And a road trip for the Red Sox that started 7-2 with the hopes of claiming sole possession of first place in the American League East ended instead with two losses. Boston and Toronto entered Friday tied atop the division by virtue of the Blue Jays' 6-3 loss to the Angels on Thursday night.
"It is disappointing," Pomeranz said. "It's always disappointing when you lose. We would have liked to have those last two to complete the road trip. But it happens."
Sam Blum is a reporter for MLB.com based in St. Petersburg. This story was not subject to the approval of Major League Baseball or its clubs.