O's recall Ondrusek, option Bridwell to Triple-A
Club trying to keep bullpen fresh amid workload, Ubaldo's spot start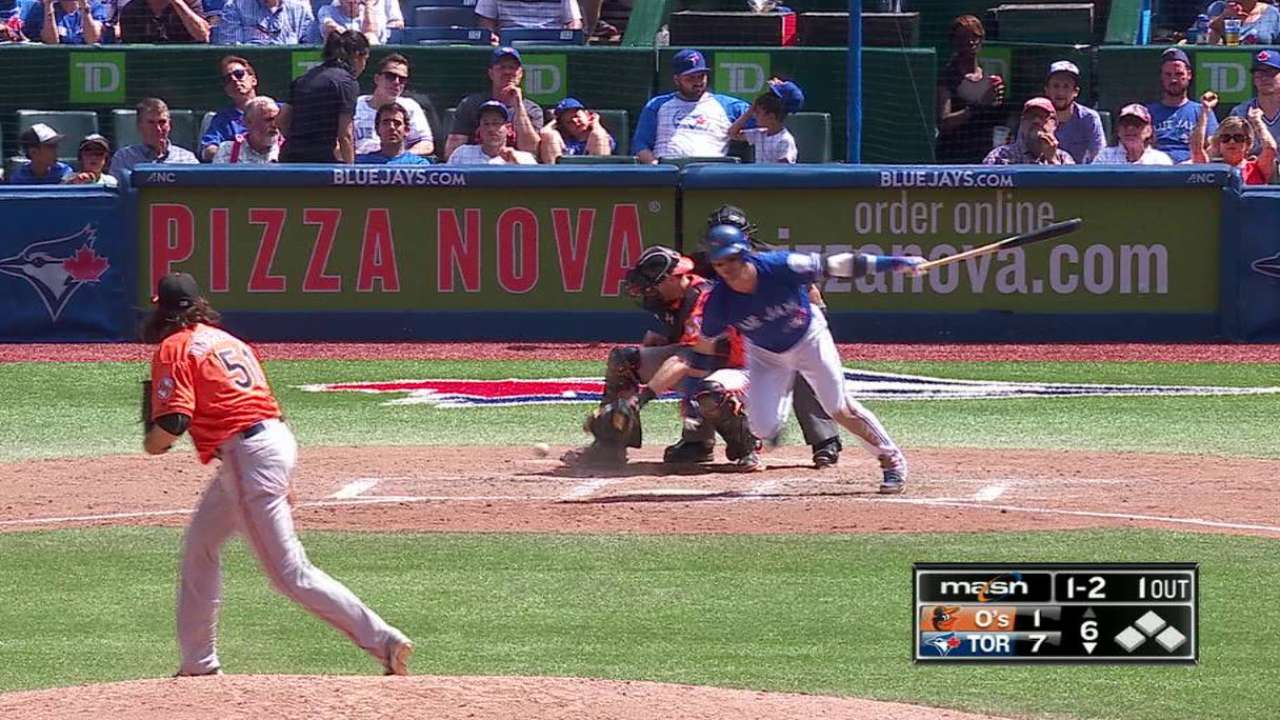 WASHINGTON -- The Orioles' reliever carousel continued Thursday, when Parker Bridwell was optioned to Triple-A Norfolk as the team recalled Logan Ondrusek from Double-A Bowie. Bridwell becomes the third reliever sent down since Friday as the O's try to keep fresh arms in the 'pen.
Ondrusek entered in the seventh inning of the Orioles' 4-0 loss to the Nationals on Thursday night and allowed three runs on four hits while striking out two in one inning of work.
The O's signed Ondrusek on July 29 after he had returned from playing in Japan. He had appeared in six games with the club, allowing four earned runs over 5 1/3 innings before being optioned to Bowie on Aug. 11.
"I went down there to work on a couple pitches and just kind of reset a little bit," said Ondrusek. "It was a big rush coming back from overseas and just getting back on track and get back to pitching like I know again."
One of the challenges on switching from pitching in Japan to the Majors was the different baseballs. Ondrusek said the baseballs in Japan "have a little more tack to them than here."
"Obviously I struggle with that with a couple pitches, especially on my split," Ondrusek said. "Just being able to throw it down in the zone and have it finish like I need it to."
Bridwell, who made his Major League debut Sunday, allowed a grand slam in the ninth inning of Wednesday's 10-8 win over the Nationals. Manager Buck Showalter said Bridwell -- ranked by MLBPipeline.com as the Orioles' No. 27 prospect -- would likely be optioned after the game regardless of how he pitched if he went multiple innings to ensure they had extra length available moving forward.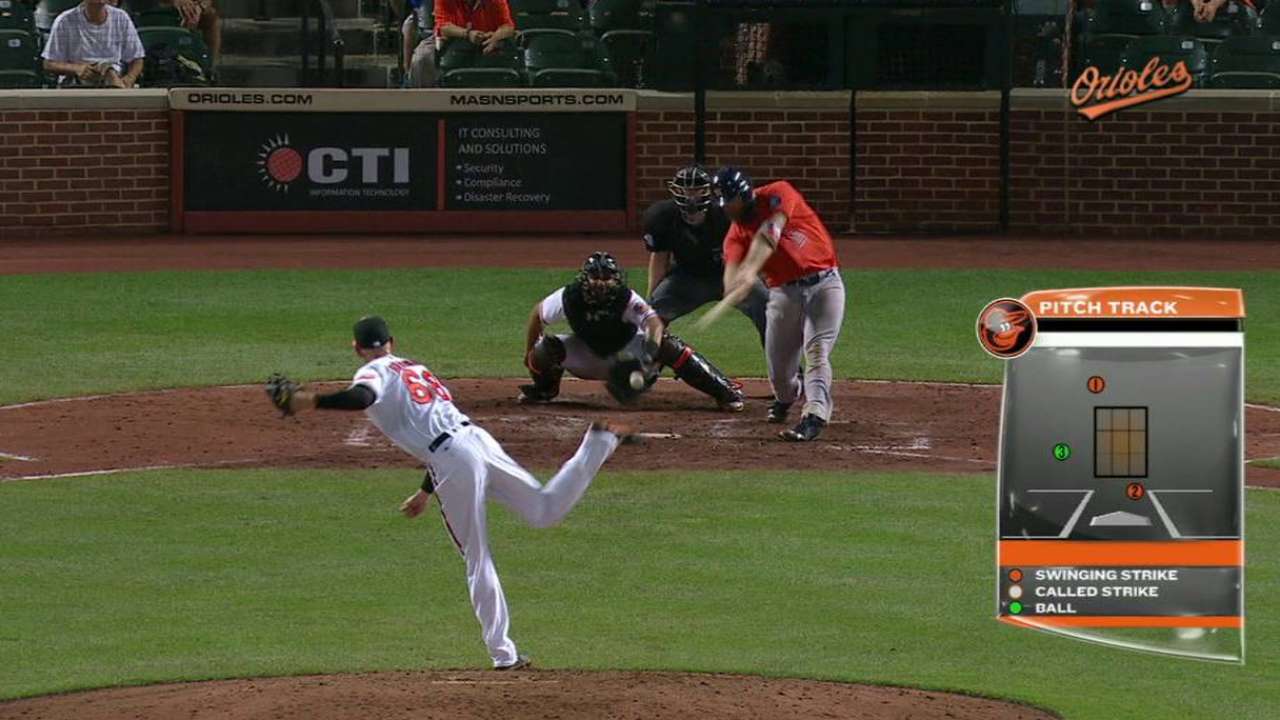 The need for bullpen depth is magnified with Ubaldo Jimenez making a spot start Thursday. The Orioles called up Mike Wright before Wednesday's game, and he tossed one scoreless inning of relief after Jimenez went six innings.
But with fellow long reliever Vance Worley having thrown three innings Tuesday, Showalter prefers to have two fresh arms at his disposal. The Orioles considered activating lefty T.J. McFarland for Thursday's game, but he was to pitch one inning for Bowie instead.
Worth noting
• Showalter said Chris Tillman will throw off flat ground Monday or Tuesday. The Orioles' ace, who's on the DL with shoulder bursitis and is first eligible to be activated Sept. 5, is hopeful he'll be able to return in the minimum 15 days.
"We've got an idea of when he might start for us again if everything went well," said Showalter, who wouldn't divulge an exact date.
• The Orioles sent out their postseason invoices with details on purchasing opportunities. Season Plan members can check their email for more information.
Ryan Baillargeon is a reporter for MLB.com based in Baltimore. This story was not subject to the approval of Major League Baseball or its clubs.