Rookie relievers rewarding Showalter's faith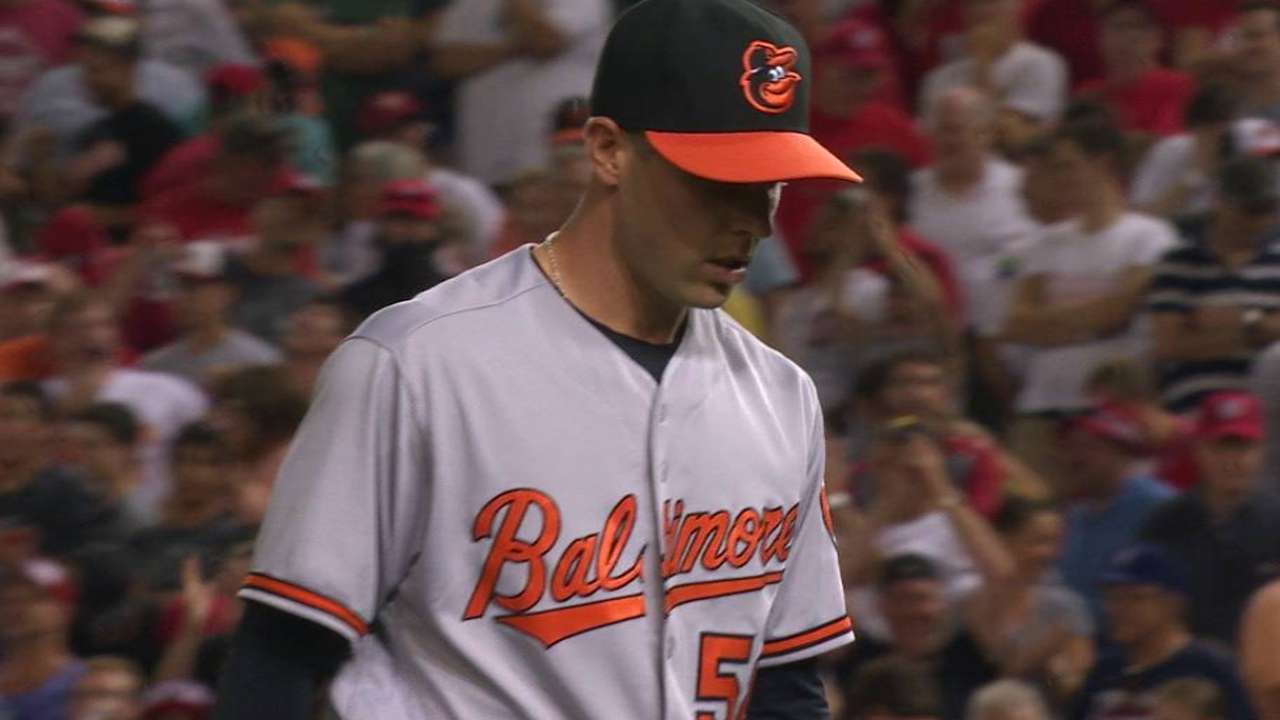 WASHINGTON -- Donnie Hart conceded on Wednesday night that he couldn't have envisioned these moments a couple of months ago when he was pitching for the Double-A Bowie Baysox. No, not facing reigning National League Most Valuable Player Bryce Harper in front of a sellout crowd at Nationals Park.
But the Orioles lefty didn't shy away from the situation -- runners on first and third with two outs in the seventh inning of a two-run game. Hart threw Harper eight straight sliders, the final of which Harper swung through for a crucial strikeout in the Orioles' 10-8 win.
"Donnie, he's not scared," catcher Matt Wieters said. "Nobody in this clubhouse is scared on the mound. He has confidence in his breaking ball."
• Britton sees record run end but seals victory
Hart, who kept his ERA at 0.00 after completing his ninth Major League appearance, helped the O's escape in the bottom of the seventh, just as rookie Mychal Givens had an inning earlier. The two young relievers rose to the occasion to help the O's capture their third straight victory over the National League East leaders.
On Monday, Hart was also called upon to face the heart of Washington's lineup: Daniel Murphy and Harper. Though he allowed Murphy to reach in both games, Hart got the best of Harper on Wednesday.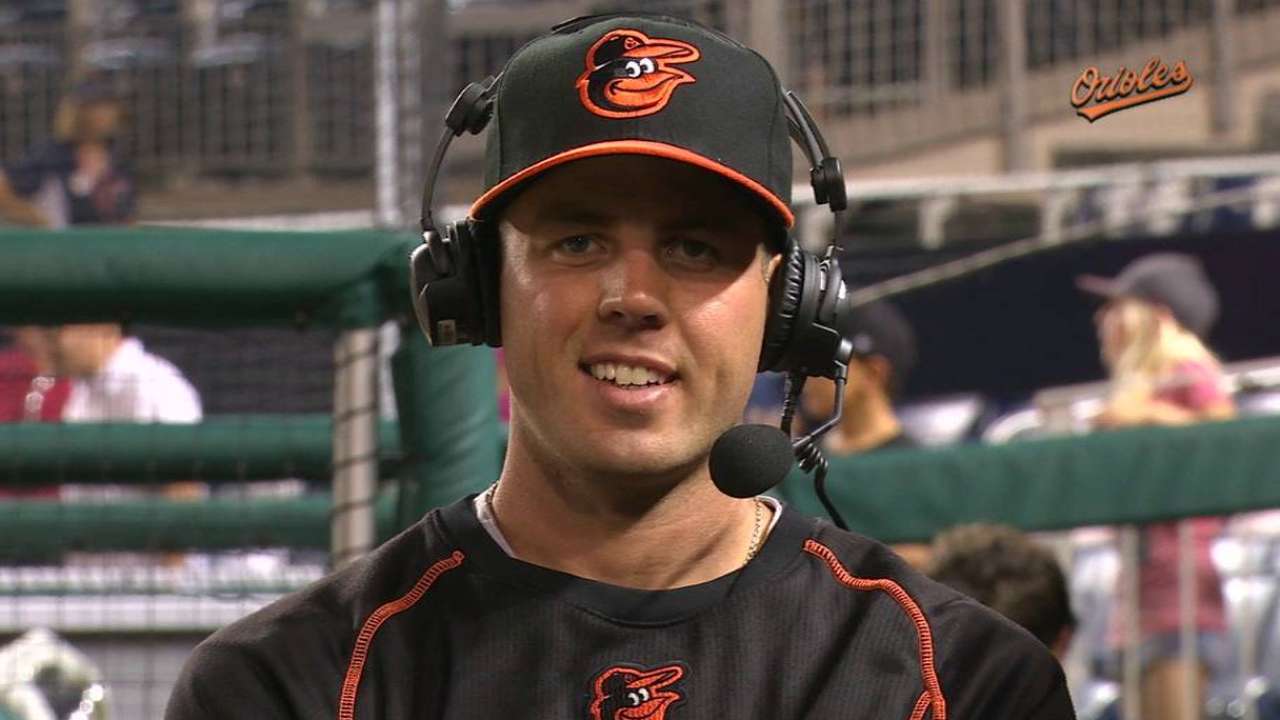 "It feels good," Hart said. "As a competitor, those are the situations you want to be in. So I always kind of hope and wish that the phone rings and [manager Buck Showalter] calls my name."
On Wednesday, Showalter turned to Givens when starter Wade Miley put runners on second and third to open the sixth, the Orioles clinging to a 5-2 advantage.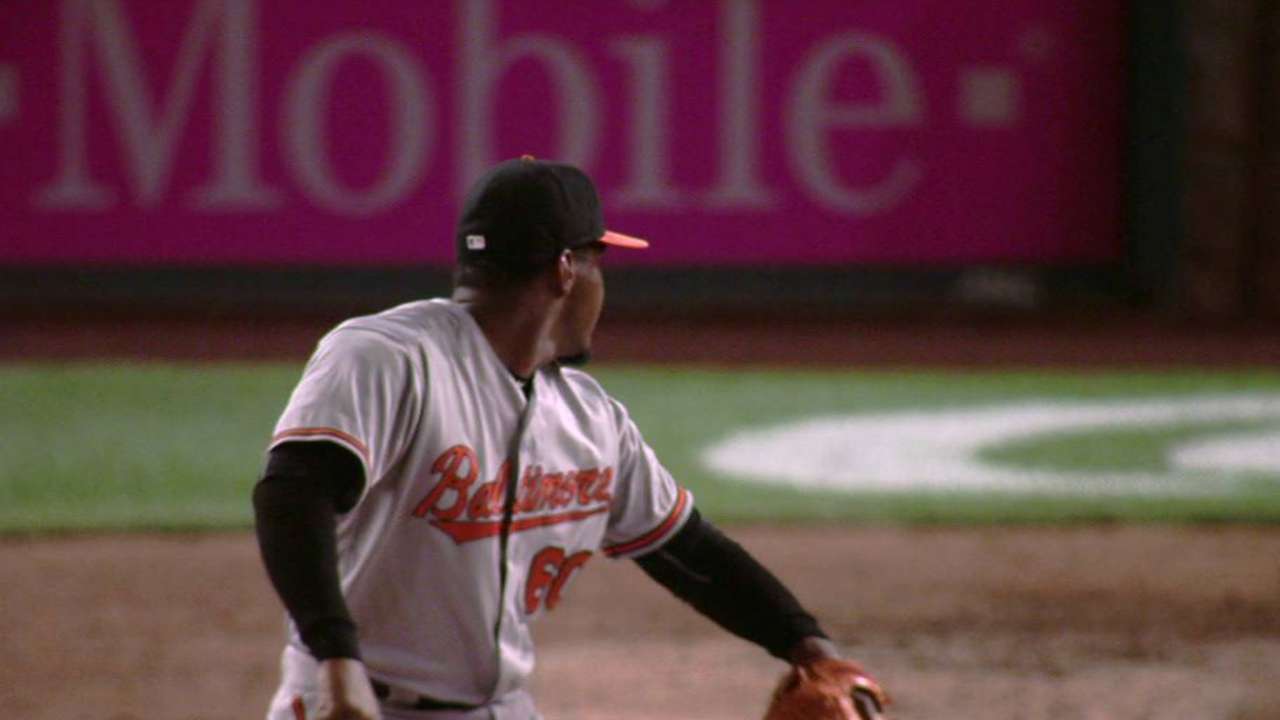 The converted infielder struck out Anthony Rendon and Ryan Zimmerman around a popout to strand the inherited runners.
"It was second and third; you hope to get back to the dugout giving up one," Wieters said. "For him to get us back in there without giving up any was pretty good."
Givens, who is 8-1 with a 3.17 ERA this season, has been especially sharp in August. Though he ran into trouble when he came back out for the seventh -- Hart worked out of the jam Givens created, allowing one inherited runner to score -- Givens has struck out 20 over 12 innings this month.
"Donnie and Mychal have stepped up in a time of need with Darren [O'Day] out," Showalter said.
Ryan Baillargeon is a reporter for MLB.com based in Baltimore. This story was not subject to the approval of Major League Baseball or its clubs.