Bourn triples twice vs. former club
D-backs outfielder goes 4-for-6 with three runs scored against Braves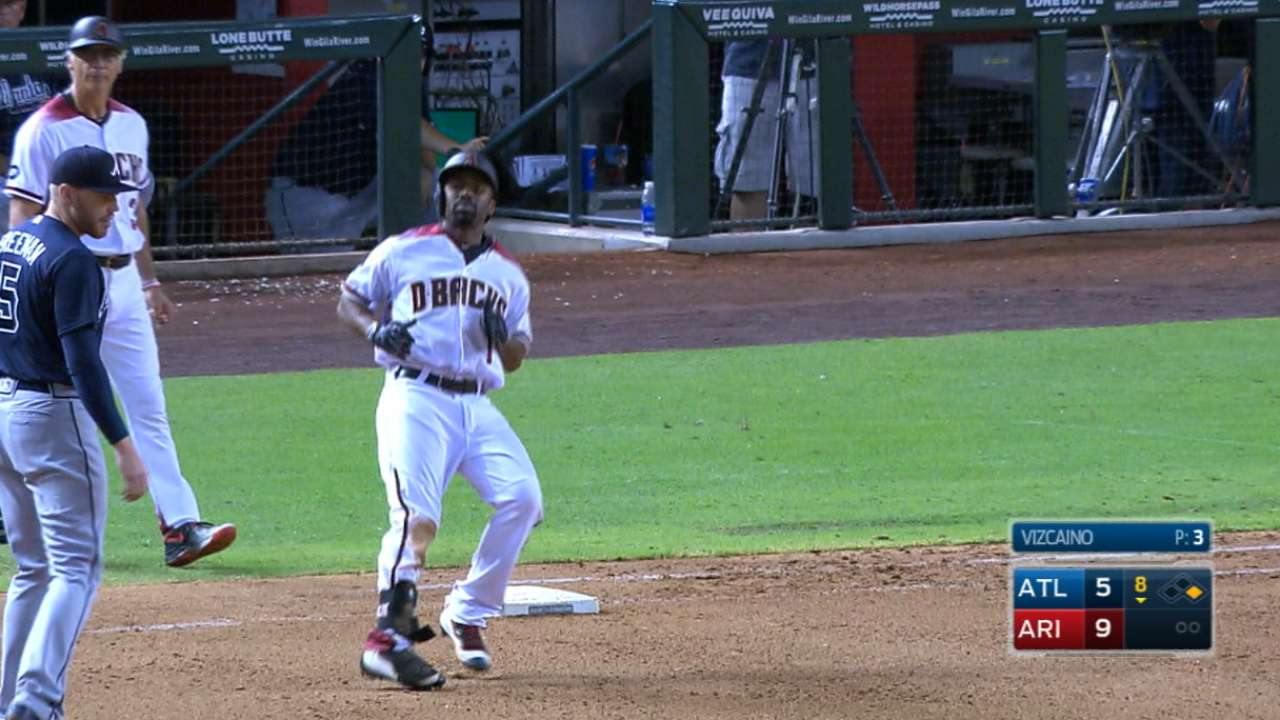 PHOENIX -- Even though Michael Bourn was playing the team that released him before the season started, that wasn't on the D-backs outfielder's mind as he was walloping triples into the gap.
Bourn collected four hits, including a pair of three-baggers, in Arizona's 11-inning, 10-9 victory over the Braves on Wednesday night at Chase Field. The veteran may have been showing his former team that he can still play at a high level, but that's not what he set out to do.
"I know I'm playing my old team, but I just try to focus on the game," Bourn said. "I was able to focus on the game today."
Bourn helped the D-backs pull out the win, even though it took nearly five hours to accomplish that.
In the first, Bourn tripled to right-center field, later scoring the game's first run on a double by Welington Castillo. He tripled into the right-center gap again in the seventh, then scored on a two-run homer by Paul Goldschmidt.
"I'm really just trying to see the ball and whatever the pitch is, I'm just trying to put the ball in play," Bourn said. "I was able to find the gap a couple times and get to third."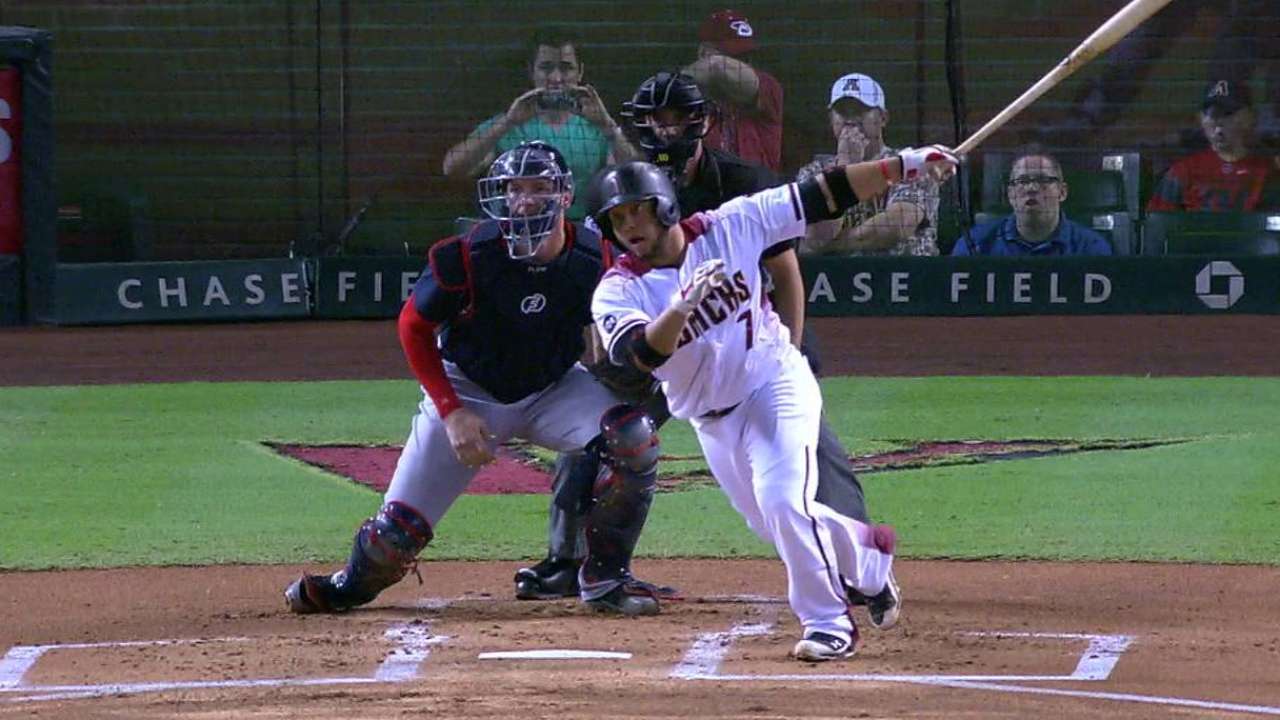 Bourn was the sixth player in D-backs history to record multiple triples in a game. The last player to accomplish the feat was David Peralta on July 17, 2015.
Arizona has 49 triples this season after Bourn's pair, setting the single-season franchise record.
In the first three contests of this four-game set against the Braves, Bourn is 7-for-15. He matched his season high for the second time with four hits Wednesday.
Despite Bourn's efforts, the D-backs didn't win until the 11th inning, after Atlanta rallied to score four runs in the top of the ninth to tie the game at 9. It finally ended when Brandon Drury hit a bases-loaded sacrifice fly to left.
"That's the most important thing is the winning part of the game," Bourn said. "Even if we're not in the [playoff] race or whatever, you still want to win the game, especially when you play a game like that offensively. They were able to battle back, they had a good offensive game as well. We were able to stop them even though we gave up the lead."
Jake Rill is a reporter for MLB.com based in Phoenix. This story was not subject to the approval of Major League Baseball or its clubs.