Eickhoff continues leading Phils' staff in '16
Right-hander throws six solid innings, allowing just two runs on four hits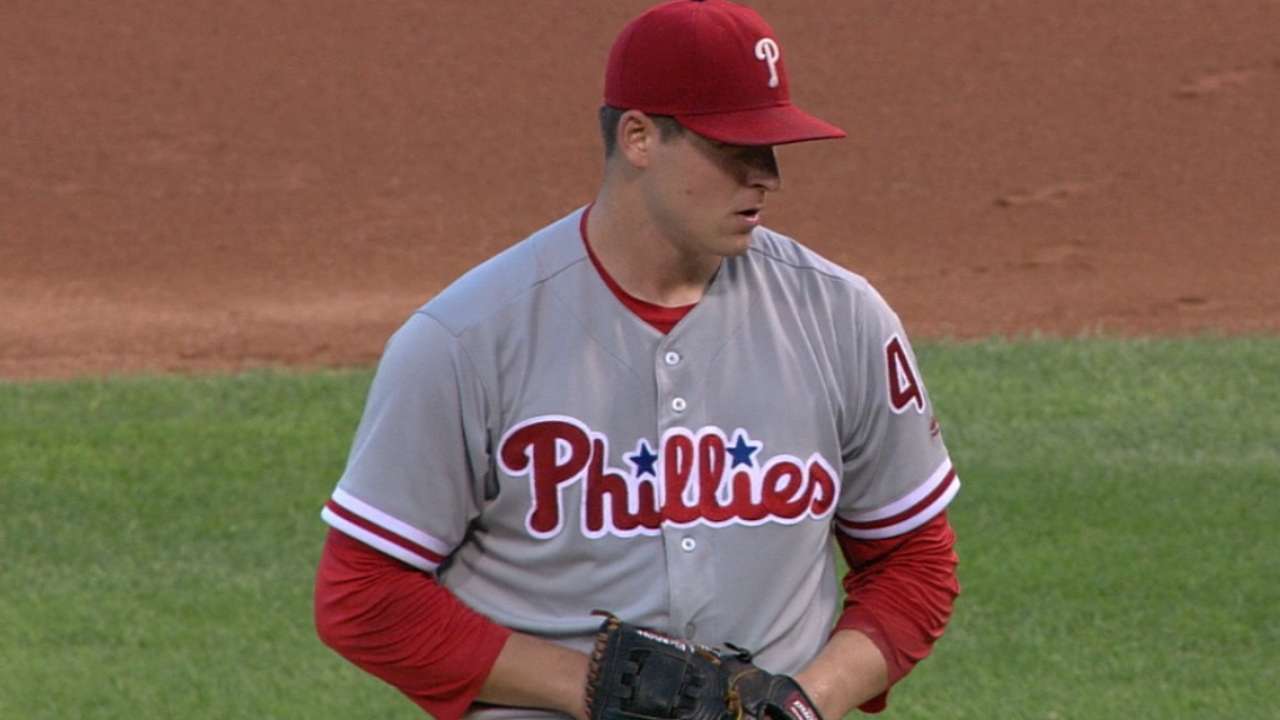 "That's my job," Eickhoff said. "I take pride in what I do and in that."
Eickhoff allowed four hits and two runs and struck out two. Surprisingly, he left after throwing only 71 pitches in six innings. Eickhoff said Phillies manager Pete Mackanin and pitching coach Bob McClure told him they pulled him because they want him to finish the season healthy and make every start the rest of the way.
"You can't complain about that," Eickhoff said. "I'm very lucky and very fortunate to be healthy this year."
But Mackanin also said they removed Eickhoff from the game because "I wanted him out on a positive note. He's been struggling in the sixth inning and after that, so I didn't want him going back out there. We have three guys I have confidence in [Edubray] Ramos, [Hector] Neris and [Jeanmar] Gomez. So it worked out for us."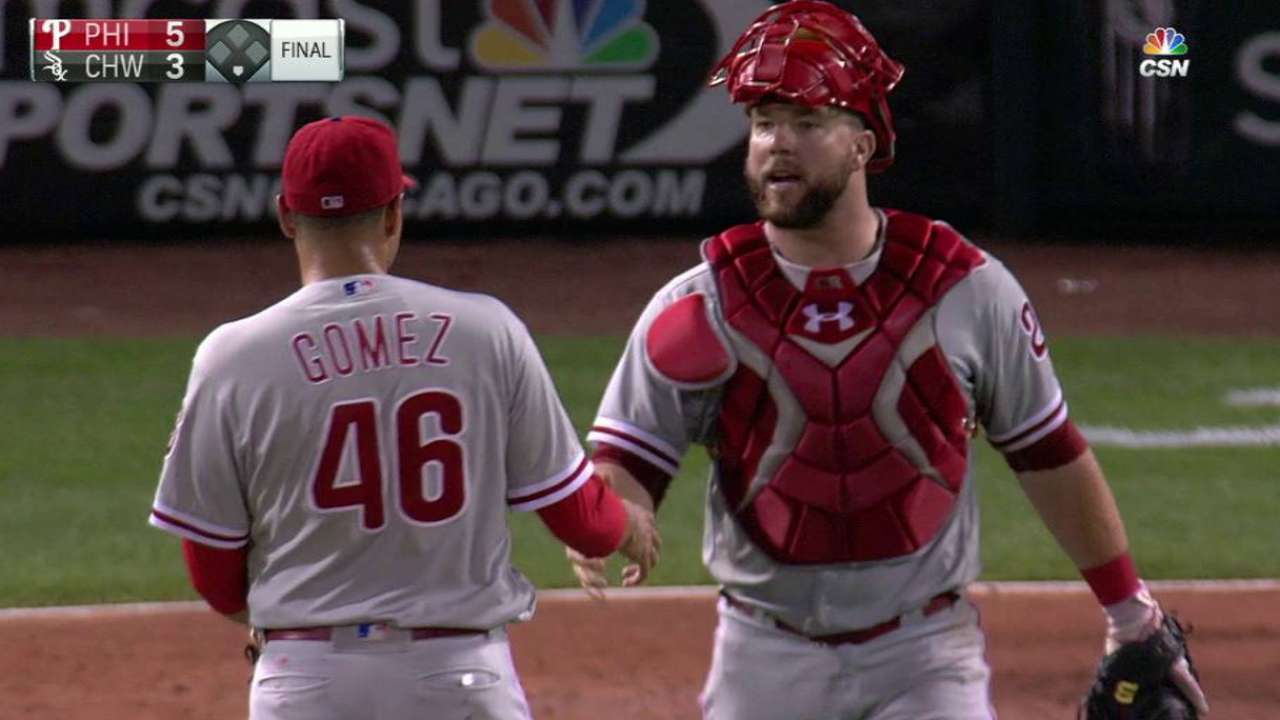 The sixth inning has been a problem for Eickhoff, who has a 12.32 ERA in the sixth compared to a combined 2.64 ERA in the first five innings. Sure enough, he had pitched five scoreless innings when he allowed a two-run home run to Dioner Navarro in the sixth to cut the Phillies' lead to 4-2.
White Sox second baseman Tyler Saladino then followed with a single to put the tying run at the plate.
But Eickhoff retired the next three batters to end the inning: Adam Eaton flied out to left, Tim Anderson struck out swinging and Melky Cabrera flied out to center.
"I tried to slow it down," Eickhoff said. "Freddy (Galvis) came out and said I was going a little quick, a little fast, so he was kind of instrumental in slowing me down and making me make pitches. I was happy to get out of that inning and bounce back."
Eickhoff has thrown 155 2/3 innings this season. He threw a career-high 184 1/3 innings between the Minor Leagues and Phillies last year. He is not on an innings limit, so he should make the rest of his scheduled starts.
"No, no, no," Mackanin said about an innings limit for Eickhoff. "I wanted him out on a positive note. We won, so I guess I made the right move. That's how it works, right?"
Todd Zolecki has covered the Phillies since 2003, and for MLB.com since 2009. Read his Phillies blog The Zo Zone, follow him on Twitter and listen to his podcast. This story was not subject to the approval of Major League Baseball or its clubs.