Estrada: Extra rest not source of struggles
Right-hander has allowed 11 runs over last two starts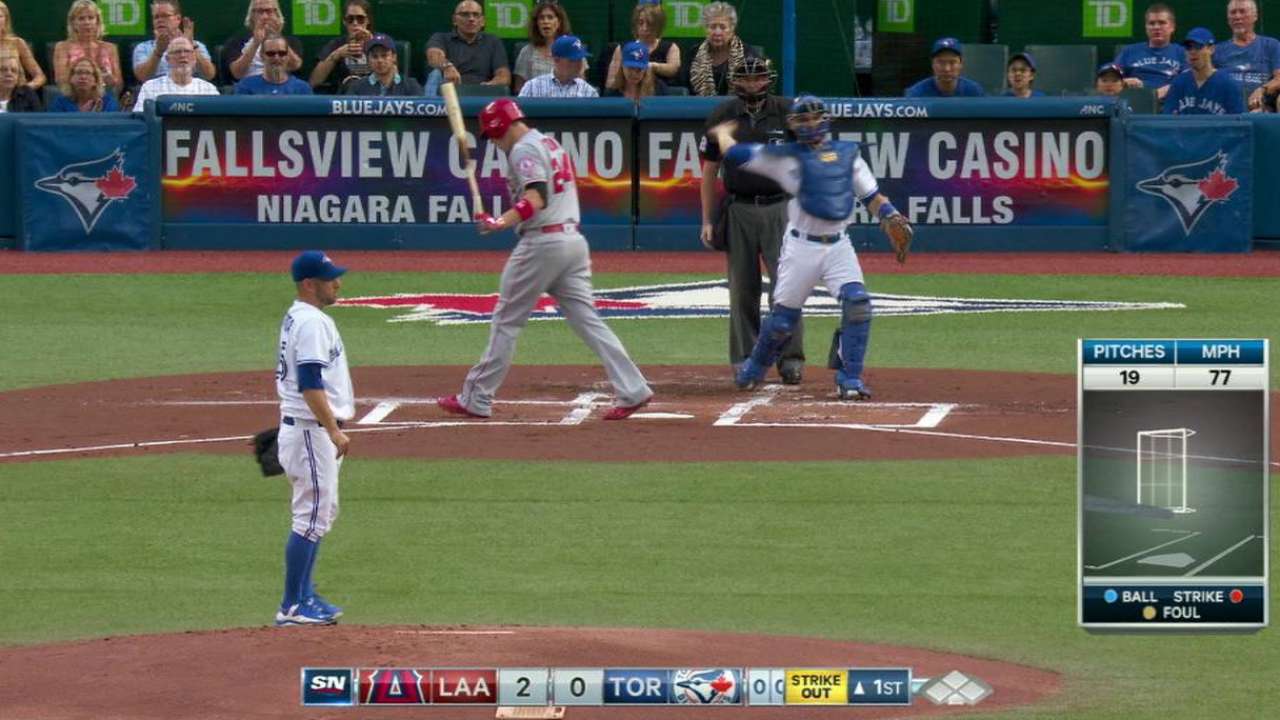 TORONTO -- The Blue Jays' decision to go with a six-man rotation appears to have impacted at least one of its starters as Marco Estrada has yet to figure things out since the change was made earlier this month.
Estrada struggled again Wednesday night by allowing a season-high six runs in an 8-2 loss to the Angels. The veteran righty has now allowed 11 runs over his last two starts and hasn't tossed more than five innings since Aug. 3, which was before Toronto officially added an extra starter to the roster.
The sample size is small, and there's no way of knowing for sure that Estrada's recent woes are directly connected to a change in his routine, but the numbers with extra rest are telling. Even so, Blue Jays manager John Gibbons went out of his way to say that no one really knows what impact the six-man rotation has and, because of that, people should stop talking about it.
"Who the [heck] knows?" Gibbons said. "I don't know, you don't know. I mean we've got to move on from that because everybody has been good. It's getting a little tiring. There has got to be more to the game than that.
"I mean, who knows? But I don't know, you don't know and I'm sure he doesn't know. You get where I'm coming from? You can beat a dead horse all you want. I choose to be optimistic. It's one of those games. They outplayed us. Every phase of it. It's not the first, won't be the last."
Estrada took the mound Wednesday night on seven days' rest, which is three more than normal. A pair of off-days played a role in that.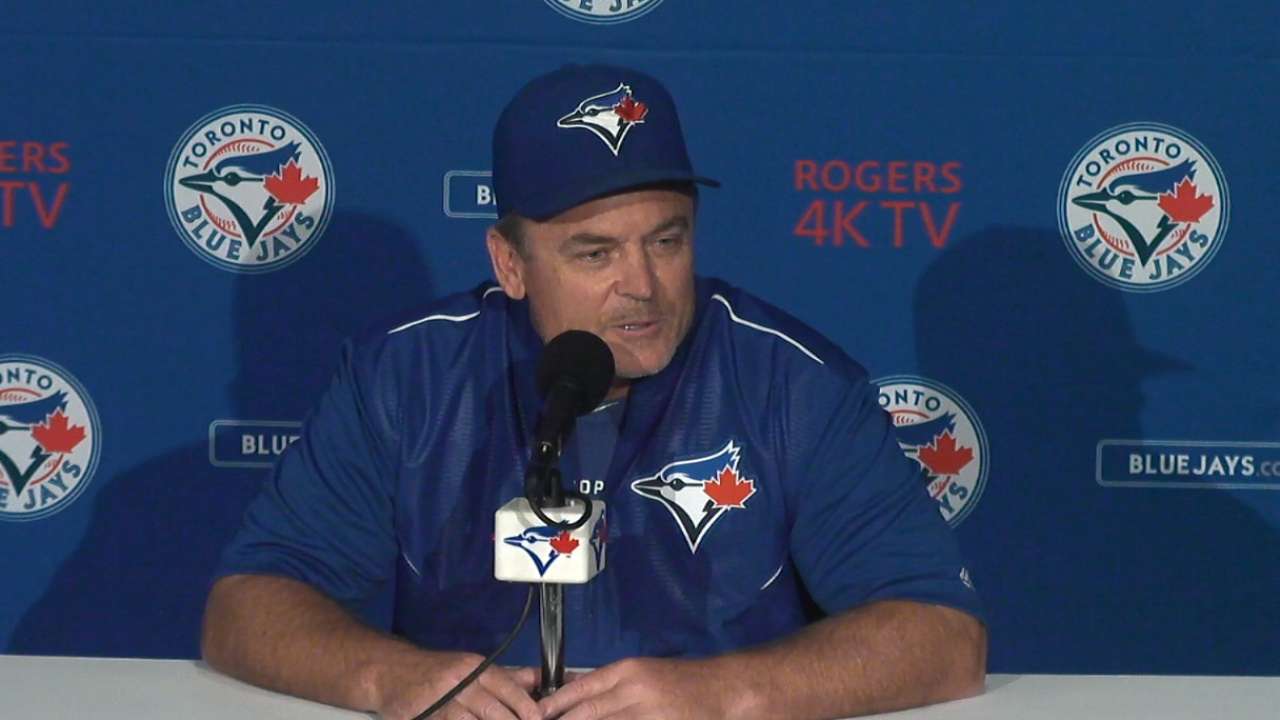 The 33-year-old Estrada is 3-0 with a 2.05 ERA in eight starts this season when pitching on normal rest. He's 2-4 with a 3.97 ERA in nine starts when pitching with one extra day of rest, and following Wednesday night's game he's 2-2 with a 5.12 ERA when pitching with six or more days' rest.
Estrada will not have this issue next time out because right-hander Aaron Sanchez has been temporarily optioned to the Minor Leagues. Sanchez is set to return Aug. 31 for a start against the O's and at that point, the club is expected to return to a six-man rotation. The hope is to get Sanchez through the year as a starter, and the only way that can happen is if the rest of the starting staff adjusts as well.
"No, I feel good out there," said Estrada, who denied the extra rest was a factor despite earlier this month suggesting that might have been the case. "Plain and simple, I feel good. I just have to pitch better."
Estrada's struggles began early Wednesday as he allowed back-to-back home runs in the first inning to Mike Trout and Albert Pujols. He surrendered another three runs in the second and by the fourth his club was trailing by six.
The six earned runs were the most he has allowed in a start since June 20, 2014, and the 10 hits were also a season high. After opening this month with a 2.92 ERA, Estrada's ERA now sits at 3.47.
"I went back and looked at some of the hits I gave up, I made good pitches," Estrada said. "They have two of the best hitters on one team, and I made two good pitches to them and they hit it out. I'm not really sure, just one of those days I guess. I felt pretty good out there."
Gregor Chisholm has covered the Blue Jays for MLB.com since 2011. Follow him on Twitter @gregorMLB and Facebook, and listen to his podcast. This story was not subject to the approval of Major League Baseball or its clubs.