Wisler promoted after stint in Minors
Whalen's season likely over due to shoulder fatigue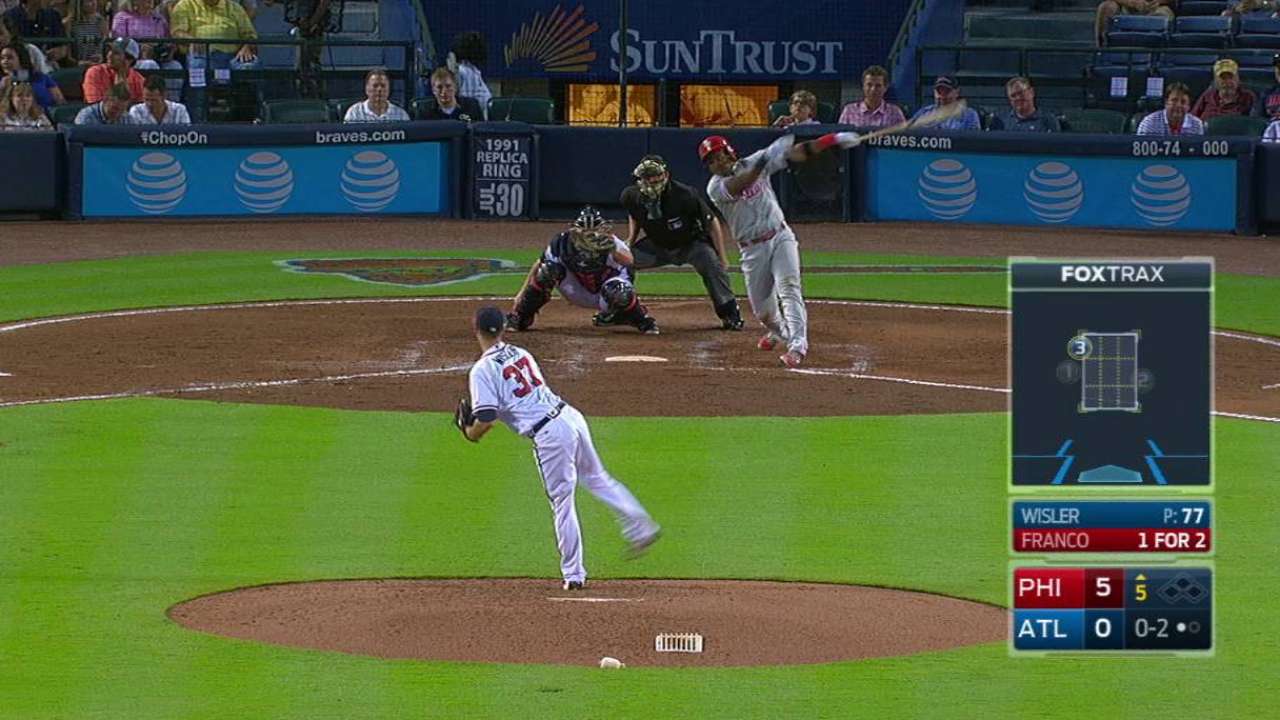 PHOENIX -- While Rob Whalen's season has likely come to an end, Matt Wisler will return to to the Majors intent to further distance himself from the frustrating stretch that led to him spending the past few weeks at the Minor League level.
Braves manager Brian Snitker said after Wednesday's 10-9, 11-inning loss to the D-backs that Whalen was placed on the disabled list with what is being termed right shoulder fatigue. Wisler was recalled from Triple-A Gwinnett to start Thursday night's series finale against the D-backs at Chase Field.
As Wisler and Aaron Blair have been attempting to make necessary adjustments in Gwinnett, Whalen took advantage of the chance to make an unanticipated rise to the Majors and spend the past three weeks in Atlanta's rotation. The 22-year-old right-hander has pitched effectively in three of five starts, but because he has already completed 48 innings more than his previous career high (96 2/3 innings last year), the Braves will likely shut him down for the rest of the season.
"More or less, he's pitched more than he ever has is what it amounts to," Snitker said. "I think he's just had enough."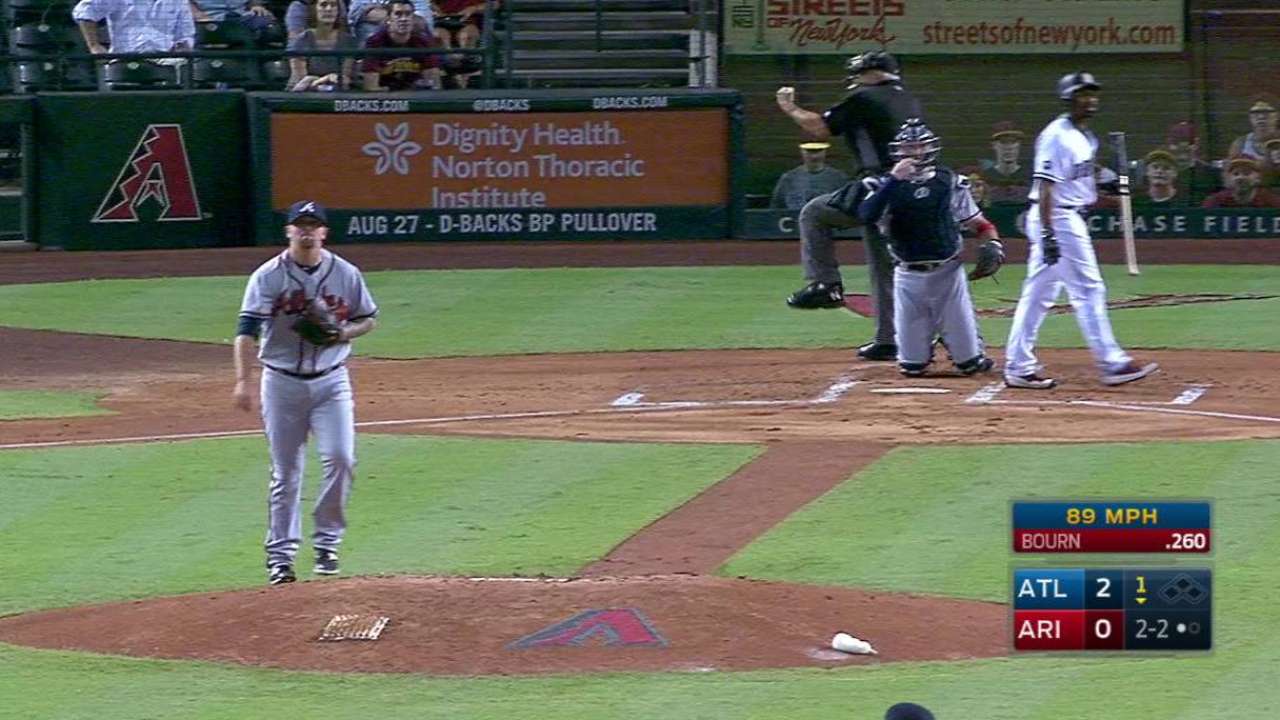 Wisler returns to Atlanta's rotation after producing a 3.71 ERA in four starts for Gwinnett. Blair was targeted to return to the Majors before he hyperextended his left knee during a bullpen session two weeks ago. The results he's produced in his past two starts have not been overly impressive, but the Braves have been pleased with his fastball velocity, which has sat between 93 and 95 mph the past couple weeks.
Blair could be promoted to take what would have been Whalen's next turn Sunday in San Francisco.
The Braves had been planning to give Whalen one more start, but they altered their plan after he issued three consecutive two-out walks and did not retire any of the final batters faced during Arizona's four-run third inning on Tuesday night. Whalen had retired eight of the nine batters faced before this stretch, but he said he did not have a feel for his sinker or any of his secondary pitches.
"Nothing hurts or anything, it's just those dog days of August and I'm in a place I've never been before," Whalen said. "I'm just trying to get through it the best I can."
Whalen's offseason preparations were limited as he was recovering from a surgical procedure to repair the patella in both knees. He'd never previously pitched above the Class A level, but he managed to post a 2.40 ERA over the 120 combined innings completed with Double-A Mississippi and Gwinnett. He made just three starts for Gwinnett before completing at least five innings in four of five starts with Atlanta.
"Whatever comes this season, nothing is going to end my season on a sour note," Whalen said. "I'm proud of my accomplishments. I've exceeded every goal I set out to do this year. I have too many things to be happy and pleased about."
Mark Bowman has covered the Braves for MLB.com since 2001. This story was not subject to the approval of Major League Baseball or its clubs.