Norris will return to rotation on Friday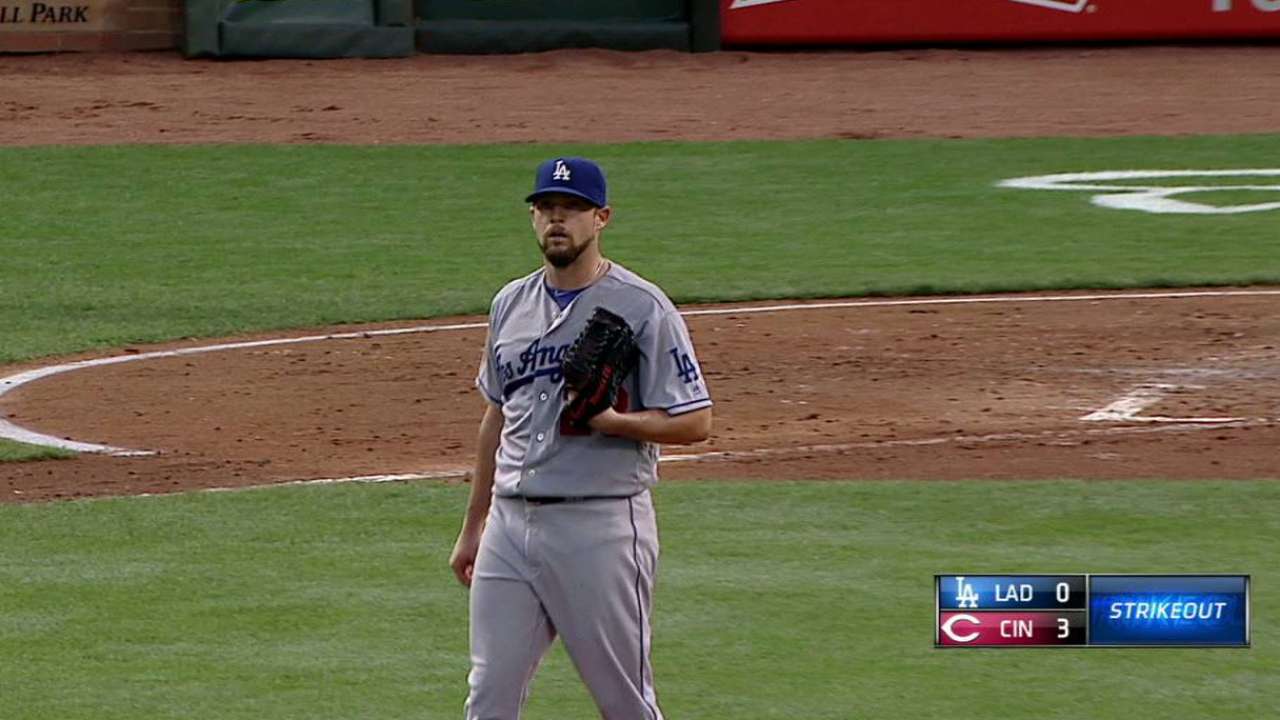 LOS ANGELES -- The Dodgers' rotation situation cleared up on Wednesday to the point that manager Dave Roberts was actually able to name a probable starting pitcher for Friday night's series opener at home against the Cubs.
That would be Bud Norris, who will be looking to do better than he did in his last two starts. On July 31, he pitched one-third of an inning, went on the 15-day disabled list with a back injury, then returned to last only 3 2/3 innings last Friday. Three days later, in a relief appearance, he allowed hits to three of the five batters he faced.
Beyond Norris, Roberts said the other two starters for the Cubs series are still to be announced. Candidates could include Julio Urias, Brock Stewart, Jose De Leon and Kenta Maeda, among others.
Those others don't include Hyun-Jin Ryu, Brandon McCarthy, Brett Anderson or Alex Wood, although Roberts had updates all each of those injured starters.
He said Ryu is close to picking up a baseball after left elbow soreness derailed his two-year comeback from shoulder surgery. Roberts sounded less optimistic that Ryu actually would pitch for the club this season than he did buoyed by Ryu's determination to keep trying.
"We don't know how much we can build him up, but it's encouraging he wants to get back out there," said Roberts. "As we look at the calendar, in talking to Hyun-Jin, he wants to give it a go and see where he's at and see where it falls. He doesn't want to write the season off. We're not putting any expectations on it. As a teammate, it's a good thing."
McCarthy, who was struggling with inexplicable wildness before being placed on the DL with a sore right hip, threw a three-inning bullpen session on Wednesday. He is likely to soon face hitters in a simulated-game setting. Anderson, who is out with a finger blister, will either pitch in a simulated game or in a Minor League rehab game.
Wood, who had left elbow debridement surgery a month ago, is playing catch and will soon try throwing off a mound. Roberts said the plan remains for Wood to return in relief.
Ken Gurnick has covered the Dodgers since 1989, and for MLB.com since 2001. This story was not subject to the approval of Major League Baseball or its clubs.