Belt's struggles coincide with Giants' slide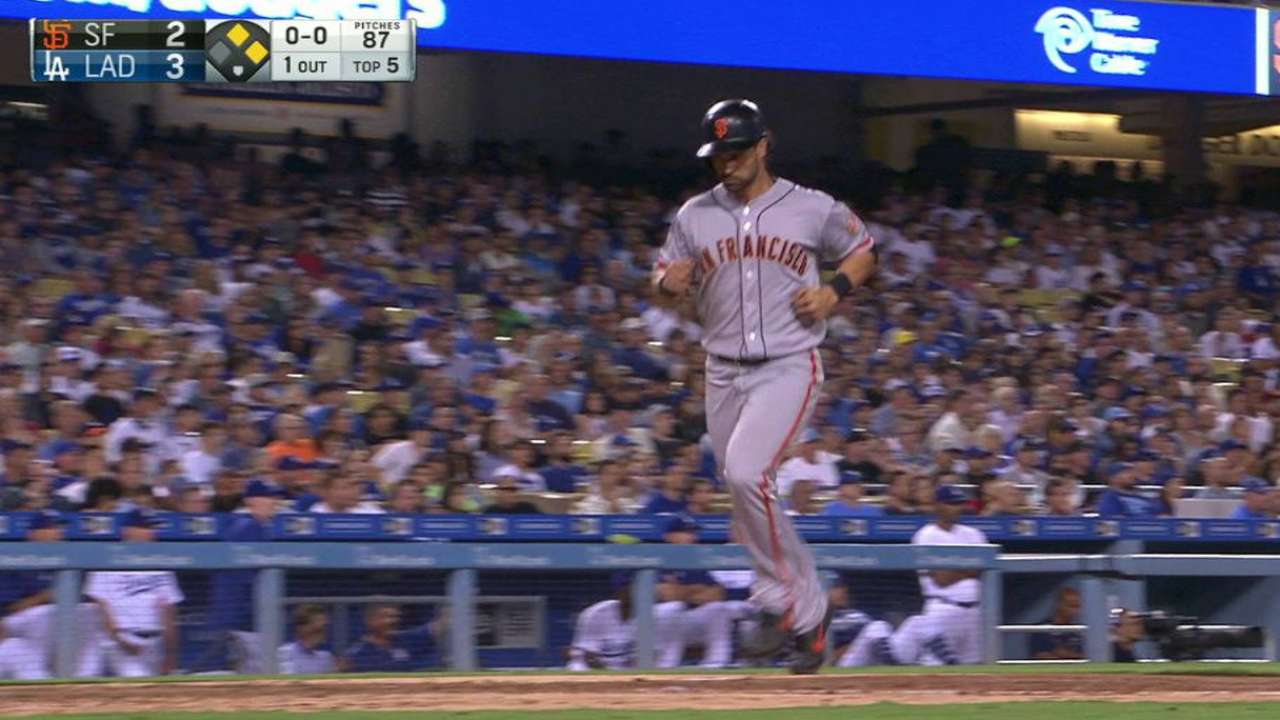 LOS ANGELES -- Brandon Belt's individual struggles reflect the Giants' collective woes.
This isn't to say that Belt's solely at fault for San Francisco's second-half record, which was a Major League-worst 11-24 entering Wednesday night's game against the Los Angeles Dodgers. But just as Belt's ascent to All-Star status highlighted the season's first half, his ongoing slump is entwined with the club's woes.
Belt occupied the No. 3 spot in San Francisco's batting order for the first time on June 8. From that date through July 24, he batted in a position other than third just once.
It was easy for Giants manager Bruce Bochy to keep Belt in the third spot for a prolonged period. The first baseman recorded a first-half slash line of .302/.407/.521, garnished by 10 home runs and 47 RBIs. Since the All-Star Game, Belt's numbers have dwindled to .214/.351/.365 with four homers and 15 RBIs.
Contact has been an issue. Belt struck out 67 times in 364 first-half plate appearances, compared with 49 strikeouts in 154 plate appearances during the second half.
Belt began Wednesday batting .238 in August, compared with .300 in April, .280 in May and .320 in June. His problems multiplied in July when he hit .226.
All this prompted Bochy to bat Belt seventh on Wednesday, the lowest spot in the order that the .276 hitter has inhabited this season. Belt's slump accounted for this move, besides the fact that he and the Giants faced a left-handed starting pitcher, Rich Hill.
Bochy said that Buster Posey, who replaced Belt as the Giants' third hitter, "could be" a candidate to remain in that role through the rest of the season. However, Bochy added that he "likes to do things pretty consistently," leaving open the possibility that Belt could return to his previous spot in the order.
Chris Haft has covered the Giants since 2005, and for MLB.com since 2007. Follow him on Twitter at @sfgiantsbeat and listen to his podcast. This story was not subject to the approval of Major League Baseball or its clubs.