Cruz better after exiting with back spasms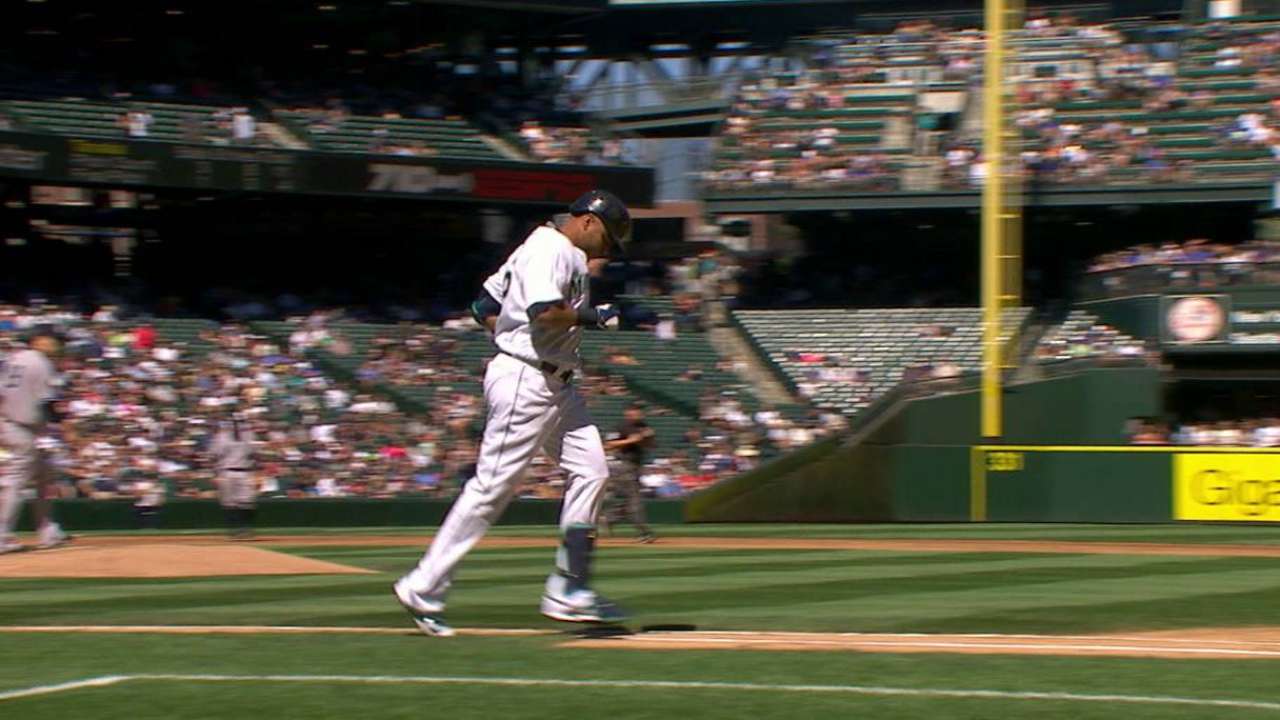 SEATTLE -- Designated hitter Nelson Cruz left the Mariners' 5-0 loss to the Yankees on Wednesday afternoon in the eighth inning with back spasms. After treatment and an adjustment to his pelvis, he said he feels better.
Cruz's back started bothering him Tuesday night when he had four at-bats.
"Today when I woke up, it was worse," Cruz said. "So I tried to do the best I could to at least be in the lineup with [Kyle] Seager out."
Mike Zunino replaced the designated hitter in the eighth inning. Cruz went 0-for-3 in the game.
"He wanted to give it a go today," manager Scott Servais said. "But after the second and third at-bat, it was pointless. Really bothered him running."
The Mariners were missing two of their power hitters, with Seager out of the lineup with a contusion on his right foot. After two examinations, it was confirmed that his foot is not broken. Servais hopes that both he and Cruz will be available for Thursday's game in Chicago.
Maddie Lee is a reporter for MLB.com based in Seattle. This story was not subject to the approval of Major League Baseball or its clubs.