Contreras keeps stepping up to big league challenges
Rookie behind plate for day game after catching night game, belts homer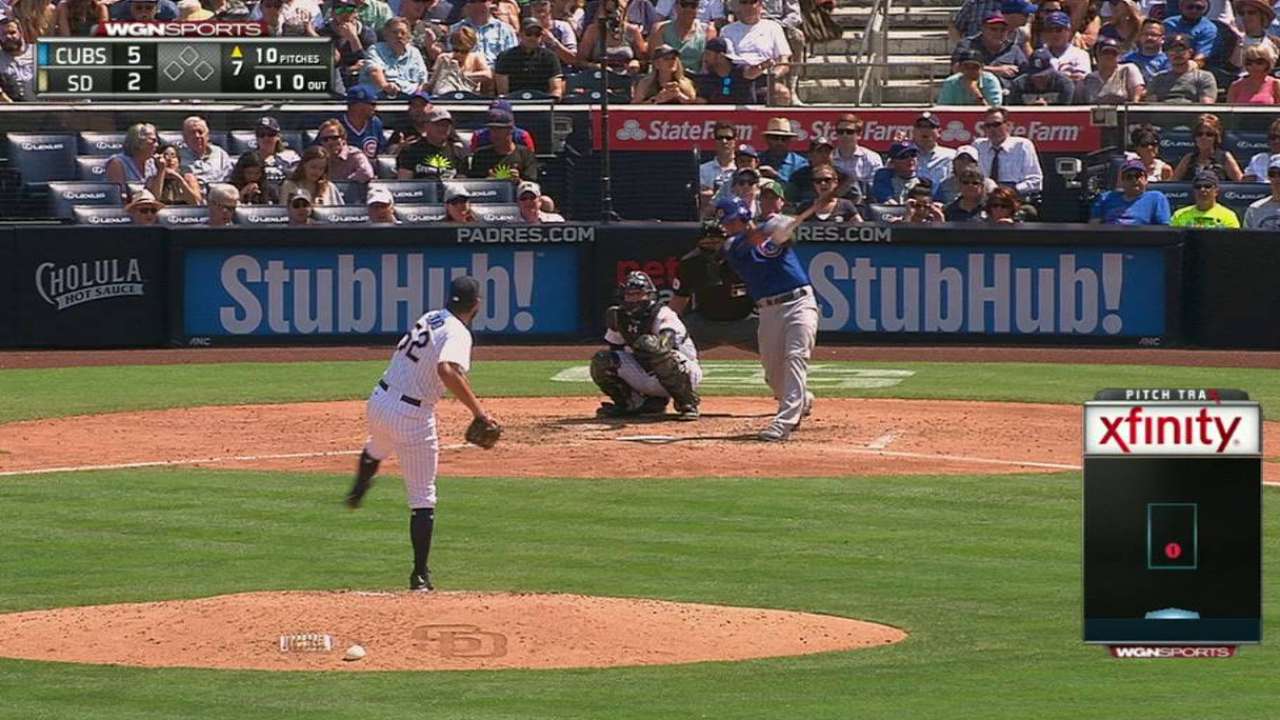 SAN DIEGO -- Willson Contreras passed another test on Wednesday. The Cubs' rookie catcher was behind the plate for the daytime series finale against the Padres after catching the night game on Tuesday.
Before the game, manager Joe Maddon said he wanted Contreras to start in an attempt to slow down the Padres' running game. The rookie showed off his arm on Tuesday with a key pickoff at third in the first inning to get Travis Jankowski. The Padres, who rank third in the National League in stolen bases, did not attempt to run on Contreras on Wednesday.
"I was waiting for somebody to run," Contreras said. "They didn't run. I have to save it for another game."
He guided starter Kyle Hendricks through six innings and backed his pitcher up with a solo home run in the Cubs' 6-3 victory to complete a sweep.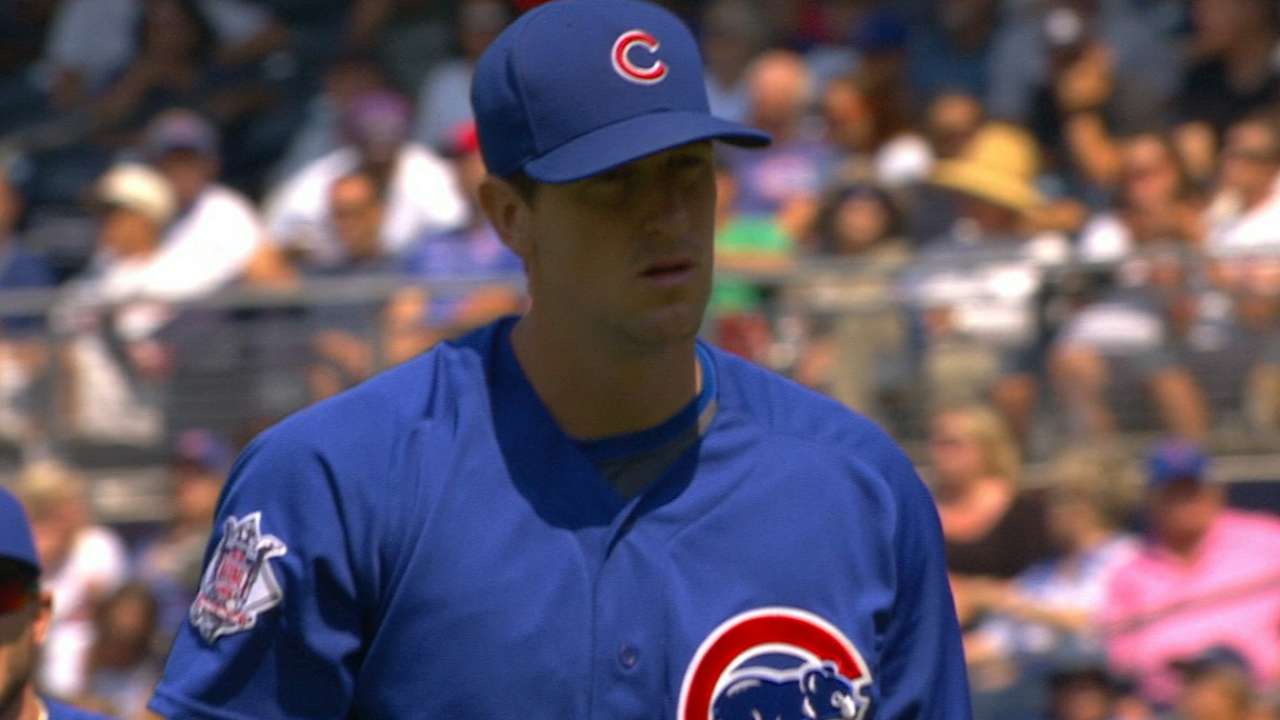 "He was great today," Hendricks said of Contreras. "I wasn't shaking him off. We've been rolling for the last five, six starts."
The Cubs' pitchers have raved about the young catcher. He can handle the movement of Jake Arrieta's pitches and is able to deal with Hendricks, who spots the corners. It also helps when Contreras can smack an opposite-field homer, as he did in the seventh.
"You knew that was a homer as soon as he hit it," Maddon said.
"I feel a lot better, and I'm feeling better with all of them," said Contreras, who made his 27th start behind the plate since he was promoted from Triple-A Iowa in mid-June. "I'm trying to keep it simple. I'm trying to do my best behind the plate so they feel comfortable with me."
Everything is easier for Contreras, who was promoted to learn at the big league level from veterans Miguel Montero and David Ross.
"I'm way more comfortable now [in the big leagues]," Contreras said. "My first two weeks, everything was speeding up. Now, I'm able to slow it down, and I'm able to do my job."
It helps to have the support of players like Montero.
"Everyone in this clubhouse is like family," Contreras said. "Once you get here, you start feeling comfortable from the first day. Even if you're a rookie, and you just come up, you're spending time with your family."
He may be the Cubs' best option behind the plate in the postseason, but Contreras isn't looking that far ahead.
"I'm just going day by day for now," he said.
Carrie Muskat has covered the Cubs since 1987, and for MLB.com since 2001. She writes a blog, Muskat Ramblings. You can follow her on Twitter @CarrieMuskat and listen to her podcast. This story was not subject to the approval of Major League Baseball or its clubs.