Jankowski proving to be on-base ace
Rookie especially successful in leadoff role, hopes to bring that mentality when runners on bags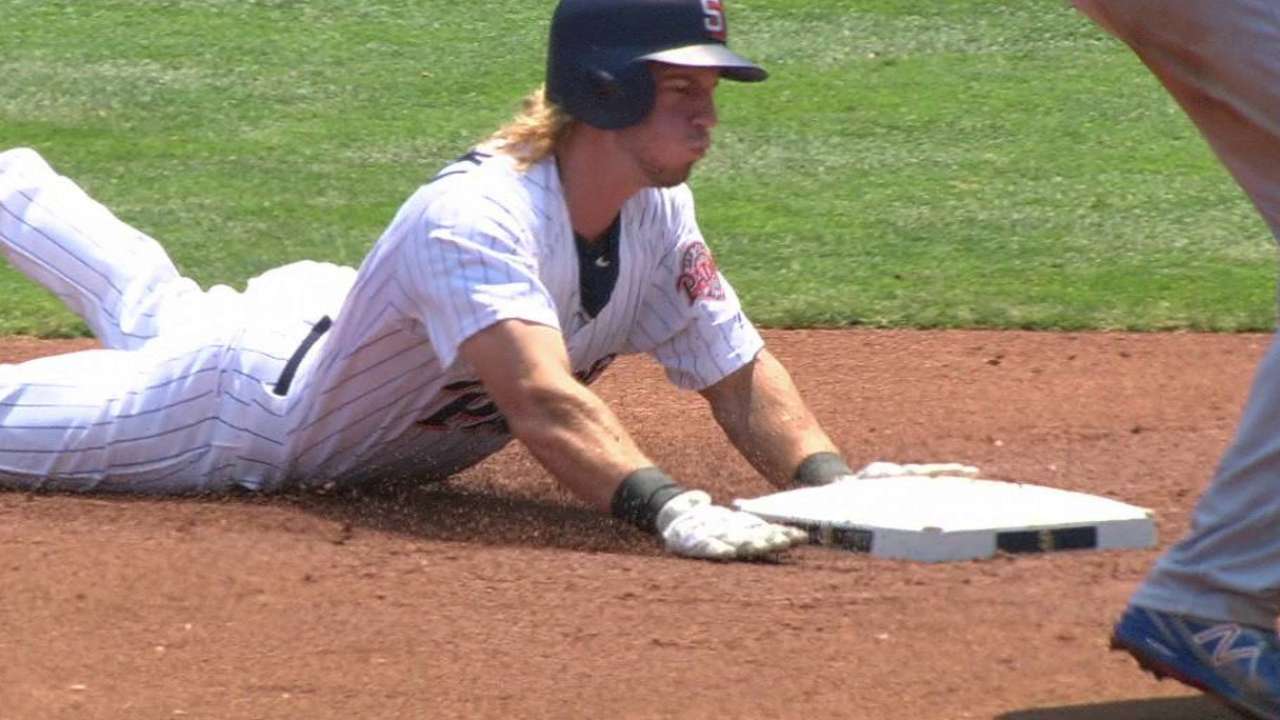 SAN DIEGO -- Travis Jankowski extended his on-base streak to 23 games during Wednesday's 6-3 loss to the Cubs, thanks in part to his continued success leading off games.
Jankowski started things off for the Padres with a double to left field, improving his on-base percentage to .531 in the first at-bat of San Diego's games -- the best mark of any player in the Majors.
"I think that's huge for me," Jankowski said, "just knowing that the leadoff guy is getting on and letting the two, three, four and even five hitters drive me in."
Jankowski wasn't able to score in the first inning, but he did round the bases in the third on Wil Myers' RBI triple after he started the inning with a single.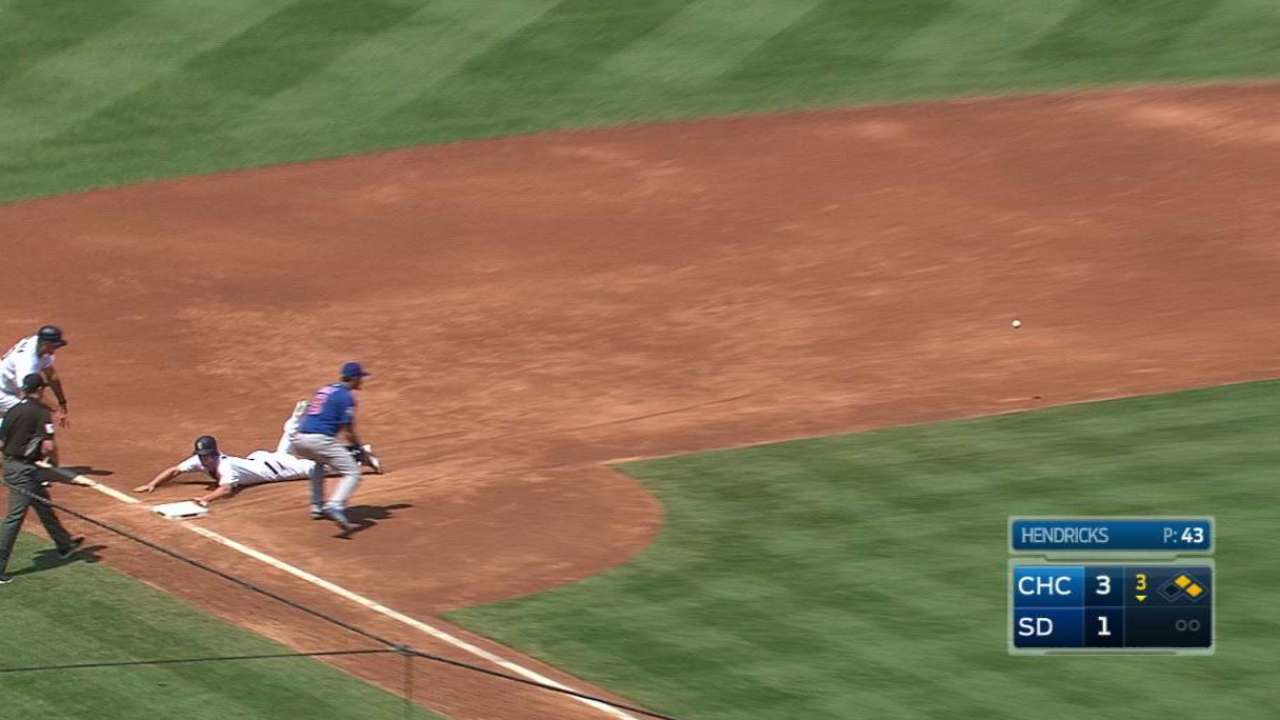 After a two-hit game vs. Kyle Hendricks, the 25-year-old speedster is hitting .344 (33-for-96) with a .442 on-base percentage when leading off an inning this season.
Still, Jankowski admits that he has to improve in other situations, such as when he's batting with runners on base.
"I think my numbers might be a little down with runners in scoring position, and I think it's just I might try to do too much," he said. "I try to split a gap instead of just try to get on base, so it's just kind of something I have to adapt to and something I have to adjust to, figure it out as the season progresses."
Padres manager Andy Green said that the team has talked with the center fielder about taking his leadoff mindset into every situation that he faces at the plate.
"Just treating it like, 'Hey, your job is just to get on base,'" Green said. "Even if the rest of baseball looks at it like, 'There's a guy on second base, and you've got to drive him in.' I think he's so good when he just works a count, works the pitcher, works his swing."
Unlike many hitters, Jankowski's numbers have gone down after the first at-bat vs. any given starting pitcher. After Wednesday, he had an .880 OPS the first time against the starting pitcher, compared to a .630 and .610 OPS in the second and third trips. According to Green, that might stem from a different mentality with runners on base.
"Sometimes when guys get on base, his vision gets a little clouded," Green said. "I do think there's a little bit of difference with what he does in the box with nobody on base to when he's leading off an inning. He just has to keep the mentality that, 'It's my job just to get on base at all times.' If he does that, he's going to be great."
Carlos Collazo is a reporter for MLB.com based in San Diego. Follow him on Twitter @CarlosACollazo. This story was not subject to the approval of Major League Baseball or its clubs.