Scheppers could be one of Texas' September callups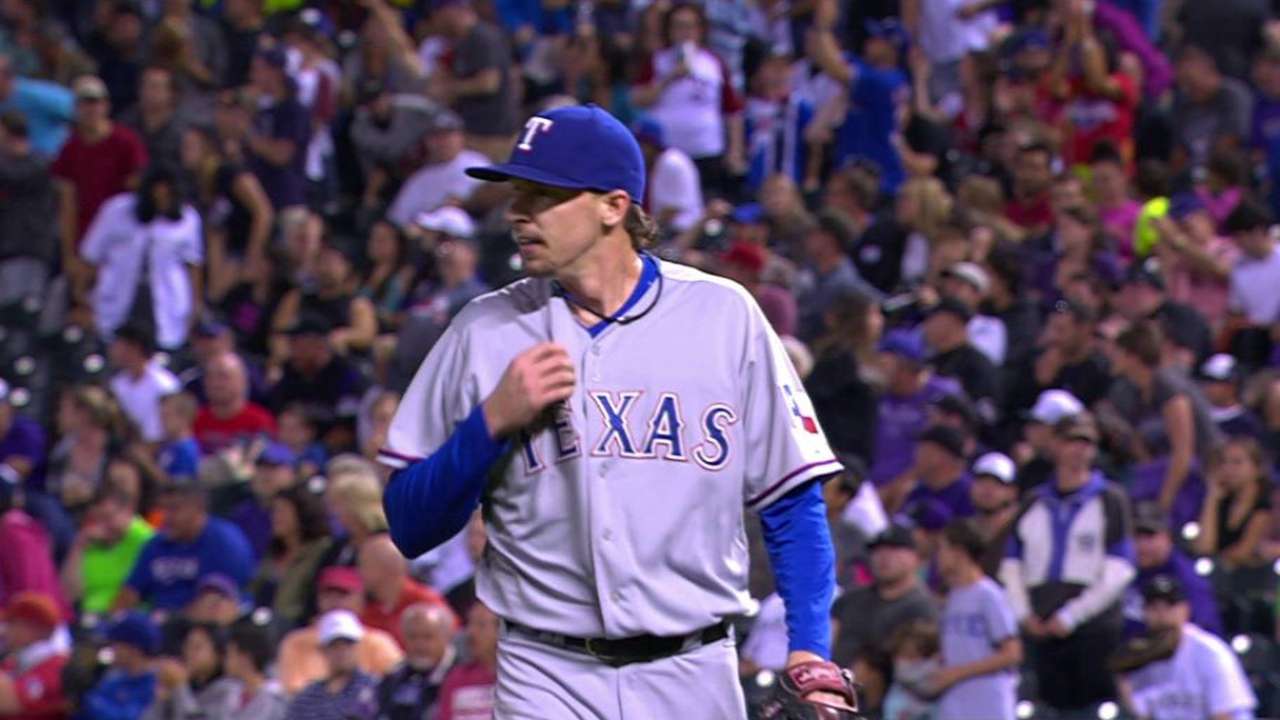 CINCINNATI -- Rangers right-handed reliever Tanner Scheppers is rising again and putting himself in position to be a September callup.
Scheppers, who has been on the disabled list the entire season while recovering from left knee surgery, threw a scoreless inning for Triple-A Round Rock on Tuesday night. It was his third rehab outing, and he allowed one hit while striking out two. He threw 20 pitches and the report was good.
"He threw the ball well," Rangers manager Jeff Banister said. "His fastball was 96-97 [mph], the slider was sharp, no complaints with the knee. I liked the report I read. It talked about the sharpness of the slider, and the fastball had good life."
Scheppers was the Rangers' best setup reliever in 2013, finishing with a 1.88 ERA and a 1.07 WHIP in 76 appearances. But he has struggled with physical issues since his ill-fated switch to the rotation in '14.
The hope now is he can be a September contributor when the rosters can be expanded up to 40 players. The Rangers will be looking to reinforce their bullpen.
"More important is how his knee responds day to day," Banister said. "Can he go back-to-back days and multiple innings? Getting him up to where his knee responds and his body responds so he can handle Major League pitching."
Left-hander Andrew Faulkner is another strong candidate as a September callup. After a rough first two months of the season, Faulker has a 2.03 ERA and 0.93 WHIP since the beginning of June.
Left-hander Dario Alvarez, who was optioned to Round Rock shortly after being acquired from the Braves, has a 2.25 ERA in six appearances there, with a 1.38 WHIP.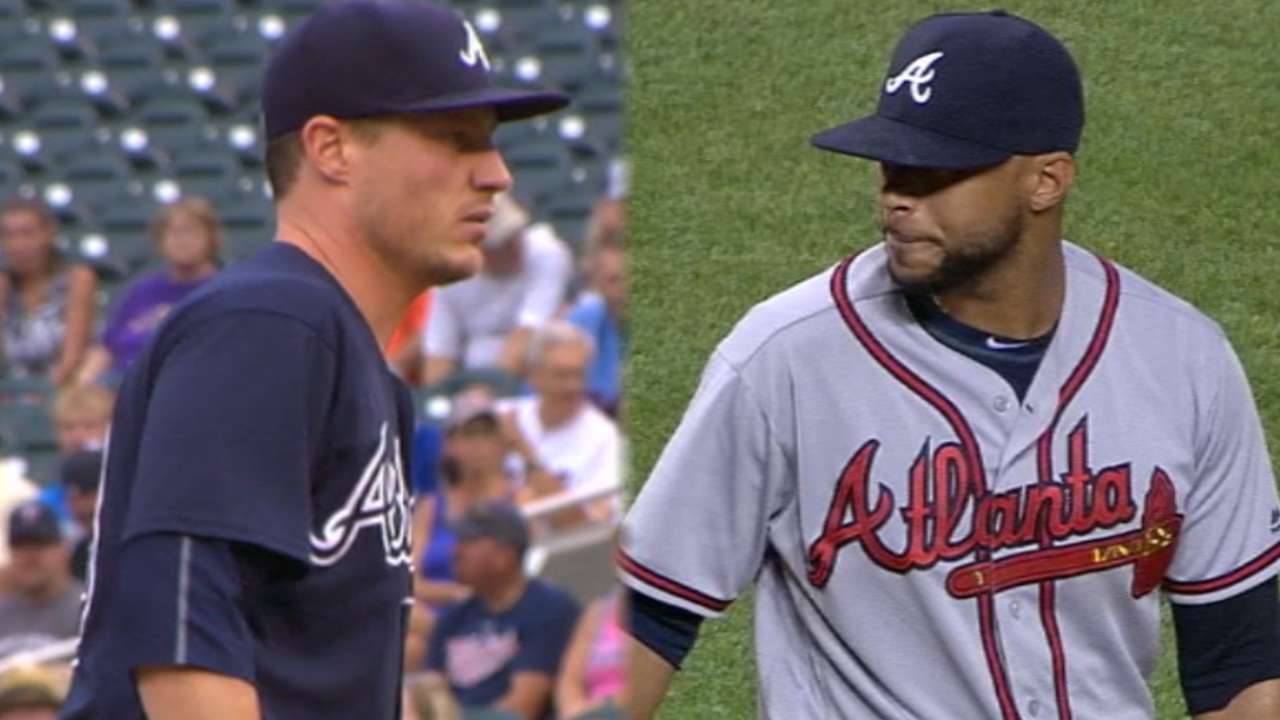 Right-hander Jose Leclerc continues to show overwhelming stuff and erratic control at Round Rock. In his last 11 2/3 innings over eight appearances, he has allowed just one run on three hits and 17 strikeouts. He has also walked 10.
The mystery guy is right-hander Luke Jackson, who pitched in eight games for the Rangers before being optioned to Double-A Frisco. He has not fared as well there, with a 5.58 ERA and a 1.95 WHIP in 15 appearances.
Gomez headed for Texas
The Rangers are still planning to call up outfielder Carlos Gomez on Thursday after he signed a Minor League contract on Saturday and went 4-for-13 in three games for Round Rock.
Gomez hasn't played in the Major Leagues since Aug. 9. He was released by the Astros the next day.
"He has had a solid three days," Banister said. "His legs seem to be in good shape. He runs hard, plays hard, good energy, seems to be excited. That part is a plus."
Gomez, a two-time All-Star with the Brewers in 2013-14, was hitting .210 with a .272 on-base percentage and a .322 slugging percentage when he was released by the Astros.
Rangers beat
• The Rangers are flipping their rotation. Martin Perez is starting on Friday night, and A.J. Griffin is being pushed back to Saturday. The Rangers want Perez pitching behind Yu Darvish and Cole Hamels.
• The Rangers are going to face some stout pitching on the upcoming homestand. The Indians have four right-handers lined up in Josh Tomlin, Corey Kluber, Carlos Carrasco and Danny Salazar. The Mariners follow with Hisashi Iwakuma, James Paxton and Felix Hernandez. The Astros are lined up to pitch Dallas Keuchel, Doug Fister and Joe Musgrove.
• Friday will mark the first time the Rangers and the Indians have met after the All-Star break with both teams in first place since 1999.
T.R. Sullivan has covered the Rangers since 1989, and for MLB.com since 2006. Follow him on Twitter @Sullivan_Ranger and listen to his podcast. This story was not subject to the approval of Major League Baseball or its clubs.