After series win, A's eye consistency vs. top teams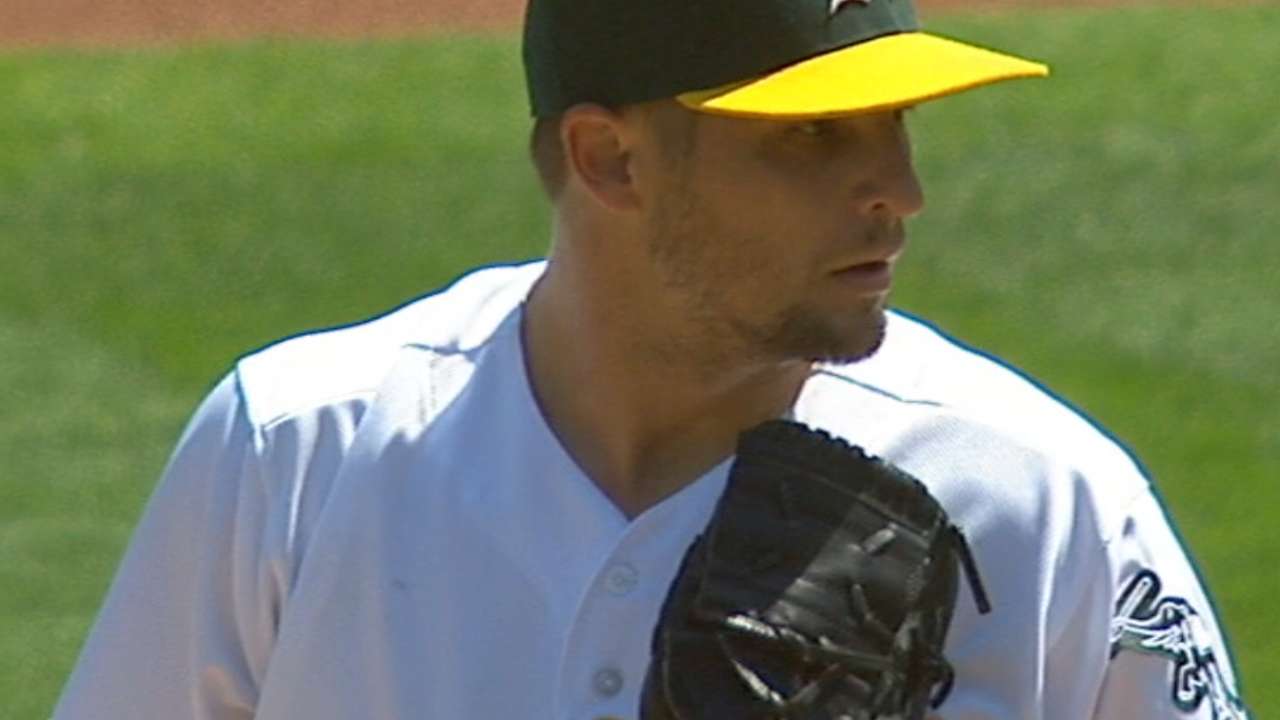 OAKLAND -- The A's held the Indians to a single run for the third straight game in Wednesday's 5-1 win at the Coliseum, taking two of three from the American League Central's best team and capping a surprisingly dominant stretch of pitching.
Kendall Graveman was the latest to flummox the Indians, allowing one run in 6 2/3 innings to win for the 10th time. The A's frustrated Cleveland starter Trevor Bauer in a five-run second inning highlighted by yet another extra-base hit for Khris Davis and RBIs from Ryon Healy and Chad Pinder.
And, as things typically go when teams win, the A's even benefited from some help when Carlos Santana misjudged an infield fly, allowing two runs to score.
"It's been kind of a theme for us this year," A's manager Bob Melvin said. "We've played, at times, really well against good teams, and at times, not so good. And we've played poorly against some of the teams we'd maybe expect to do a little bit better against, so I can't figure it out."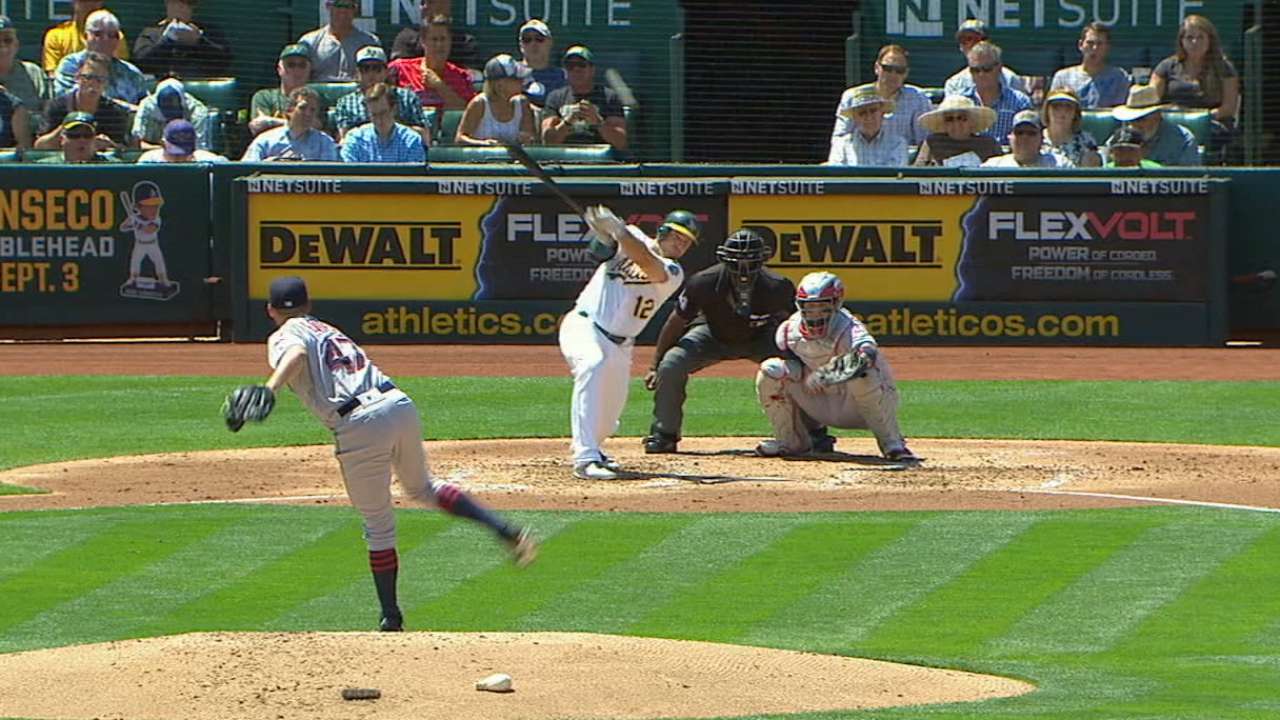 Oakland's brief emergence comes after a series of mishaps both on and off the field, making it all the more surprising. The A's had lost eight of nine, including a sweep against the Rangers, while also attending to the fallout stemming from a clubhouse altercation between Billy Butler and Danny Valencia on Friday.
"We're professionals, it shouldn't affect the on-field stuff," Melvin said. "Obviously, there has been some off-field stuff. When you get paid to do a job on the field, that's where it kind of stops. That's where you can really insulate doing your job as opposed to some other things."
It's a similar showing to Oakland's series two weeks ago against the Orioles, winning three of four against a Baltimore team then in first place. That series followed a similar theme -- exceptional pitching against a talented lineup, coupled with timely hitting, especially from young players.
"Guys are starting to step up and do big things in big situations," Graveman said.
Graveman is 9-2 with a 3.33 ERA in his last 16 starts. The 25-year-old righty is, as catcher Stephen Vogt said, the steady force in Oakland's rotation.
"It's impressive to hold a team and a lineup like that to three [total] runs," Graveman said.
And, as Melvin noted, it wasn't long ago the Indians swept the A's at the end of July.
"Pretty amazing what we got against this team," Melvin said. "For us to pitch as well as we did is pretty impressive. We saw them over at their place, and it was a completely different story."
Eighteen of Oakland's last 28 games have come against teams in first place within their division, and the A's are 7-11 in them. They have shown at least some mettle against first-place teams, even with a youth-infused lineup and a makeshift starting rotation.
"We just don't do it consistently enough," Melvin said.
Mark Chiarelli is a reporter for MLB.com based in the Bay Area. This story was not subject to the approval of Major League Baseball or its clubs.