Kuma's quality start guarantees club option
Starter allows three runs on six hits in six innings in loss to Yankees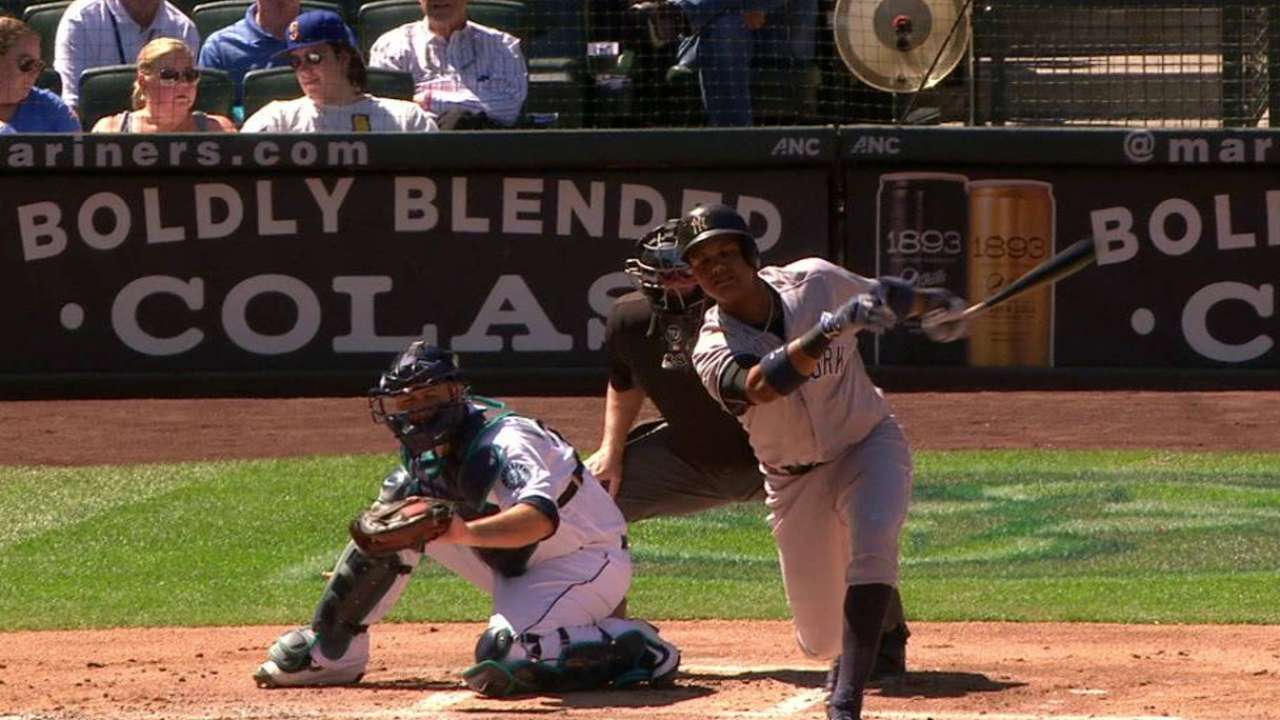 SEATTLE -- Hisashi Iwakuma has a knack for turning in good outings even when he's not at his sharpest. He did so again in Wednesday's game, turning a two-run deficit after two innings into a quality start.
"Sometimes you have your stuff, and sometimes you don't have your stuff," Iwakuma said through his translator Antony Suzuki. "When you don't have your stuff, it's about executing when you need to, making pitches when you have to."
Iwakuma did that to allow three runs in six innings of work. But he got no backing from his offense in Seattle's 5-0 loss to the Yankees. By throwing over five innings, he also met the 162-inning requirement to have the club option in his contract for next year guaranteed.
Iwakuma signed a one-year contract with the Mariners last year with a $10 million option for the 2017 season. Now, having pitched 163 innings already this season, that deal is guaranteed.
"This is the team that gave me the opportunity, the team that signed me out of Japan," Iwakuma said. "I'm very grateful for that, and I look forward to playing here for a long time."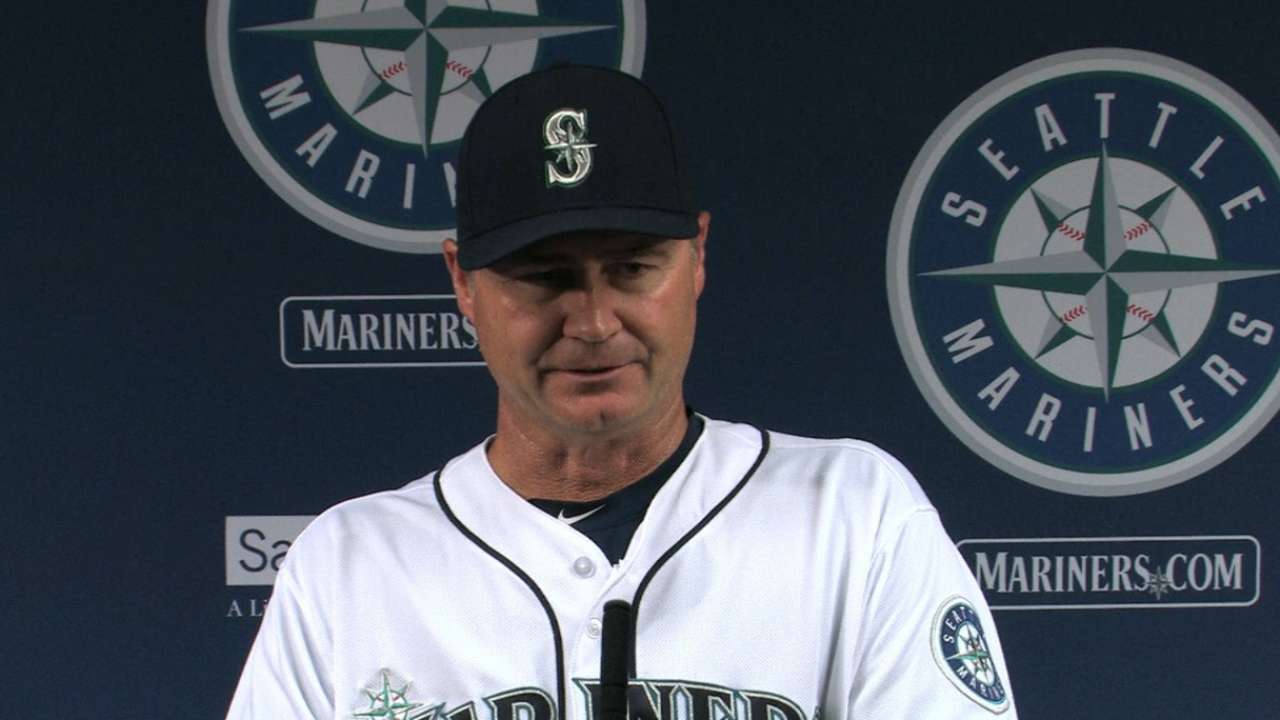 Now, in late August and still chasing a spot in the playoffs, Iwakuma hasn't had time to think about next year. Now he's just trying to keep his team in games.
Iwakuma gave up two runs in the first two innings Wednesday, including a solo home run to standout rookie Gary Sanchez. But after that, he was able to limit New York to just one more run.
"It says a lot about game management and kind of working your way through to give us a chance," manager Scott Servais said. "Just didn't get anything going offensively."
Maddie Lee is a reporter for MLB.com based in Seattle. This story was not subject to the approval of Major League Baseball or its clubs.