200 down: Braun takes 2 more pitchers deep
Brewers slugger's victim total reaches two-century mark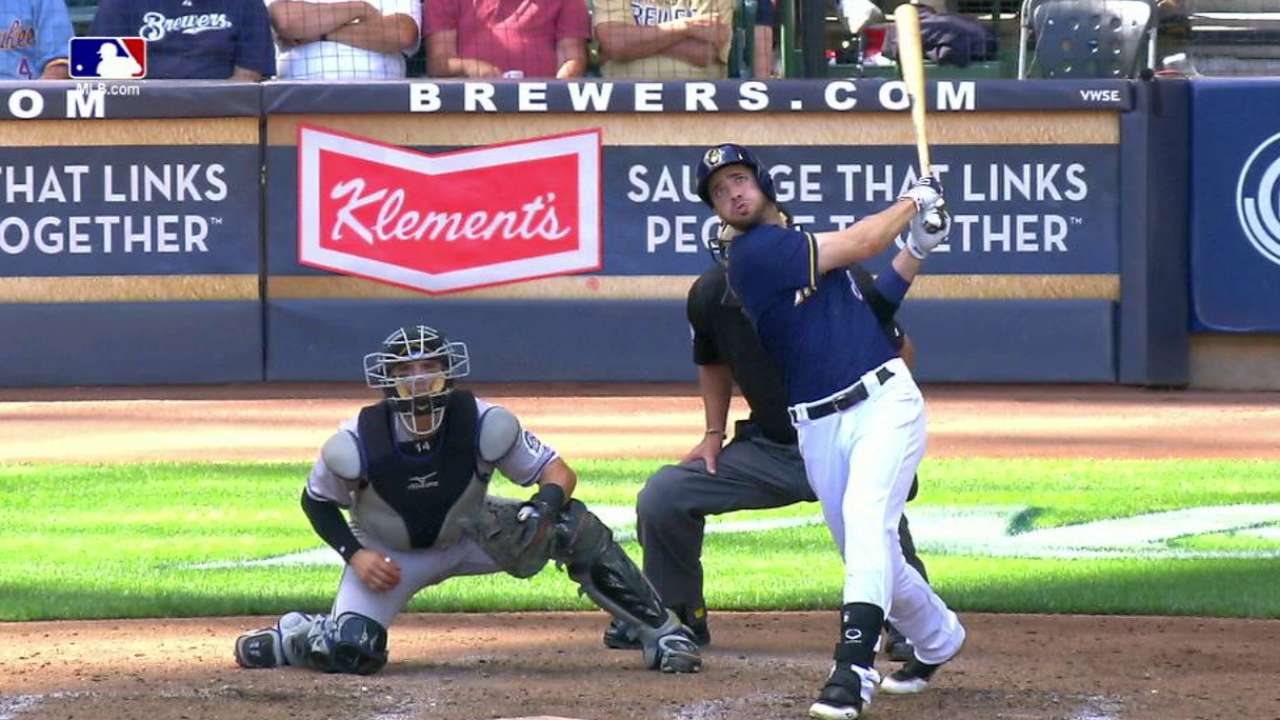 MILWAUKEE -- From Justin Germano to Chad Qualls, 200 different pitchers have scowled on the mound while Ryan Braun circled the bases.
The Rockies' Tyler Anderson and Qualls became the 199th and 200th pitchers to surrender a Braun home run, as the outfielder went deep twice and tallied three RBIs in the Brewers' sweep-clinching 7-1 win at Miller Park on Wednesday. It gave Braun 27 career multihomer games, including five this season, and a nice, round number of victims.
"Ugly start," said Braun, who dropped a fly ball at the warning track in the second inning for an error, "so I was happy to have a good finish."
Braun chalked up the milestone to "longevity and consistency" during a big league career that began May 25, 2007, in San Diego. The next night, Braun connected against Germano for career home run No. 1, a tying solo shot.
On Wednesday, Braun hit a solo homer off Rockies starter Anderson in the fourth inning and a two-run shot off Qualls, which highlighted a four-run rally in the seventh. It extended Braun's franchise-record home run total to 279.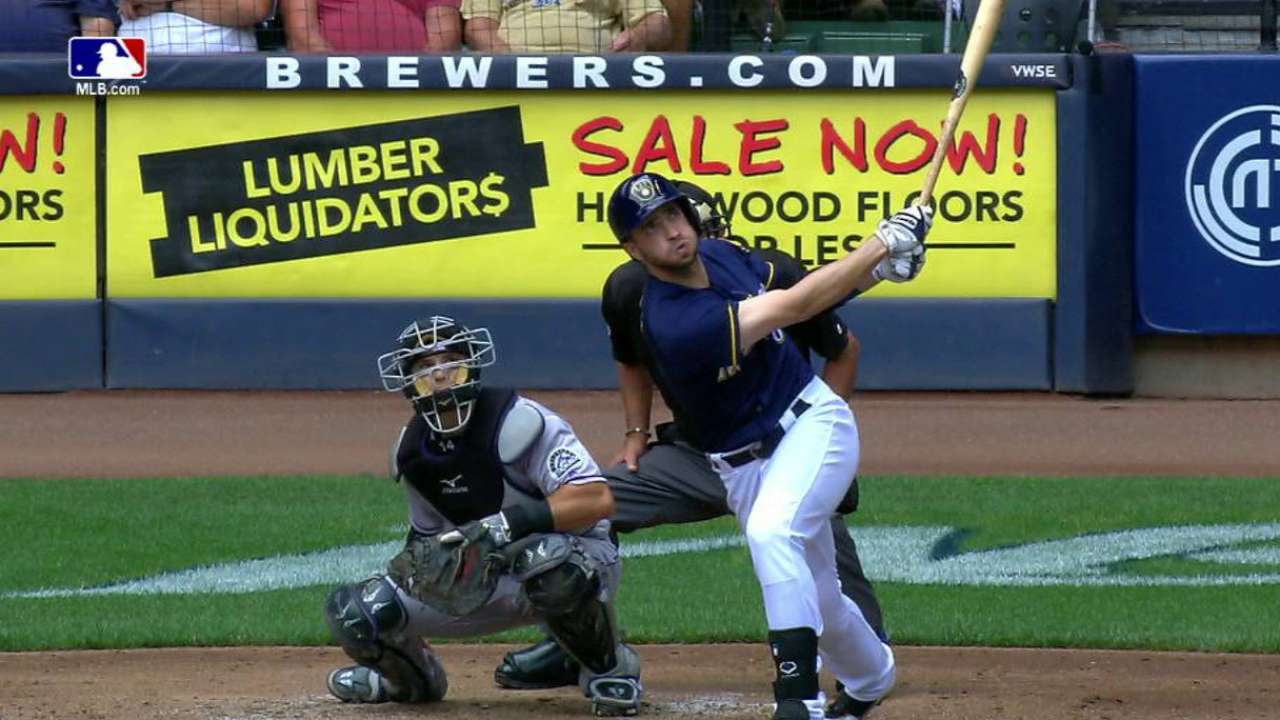 Braun has homered against nearly as many pitchers as Babe Ruth, who took 216 different men deep during a different era of the game, with fewer teams and far less specialization.
"He's the main guy, the center of the lineup, the guy who drives the bus most often, for sure," Brewers manager Craig Counsell said of Braun. "Against these lefties [like Anderson], these are good days for Ryan. I thought he had a pitch in the first at-bat that he just missed, but he got him in the second at-bat. That's why he's such a great hitter."
Despite going 3-for-21 on Milwaukee's recent road trip, Braun is hitting .336 with 11 home runs and 30 RBIs over his past 31 games.
Twenty of those games have been played since the Brewers traded Jonathan Lucroy, who followed Braun in the lineup for the first four months of the season.
"The key is always swinging at strikes," Braun said. "Certainly, there is always room for improvement. I think I've been OK at it, but that's always the key for me. Also, the guys behind me are really swinging the bat well. Hernan Perez has been great for us all year; he's gotten an opportunity to play every day in the big leagues for the first time and establish himself as hopefully a key member of our future.
"The more depth you have and the more guys you have swinging the bats well, the more that they'll have to throw to me, as well as everybody else."
Adam McCalvy has covered the Brewers for MLB.com since 2001. Follow him on Twitter @AdamMcCalvy, like him on Facebook and listen to his podcast. This story was not subject to the approval of Major League Baseball or its clubs.