MLB.com Columnist
Tracy Ringolsby
Dodgers show fight in overcoming injuries
LA erases deficit in divison while waiting on Kershaw's return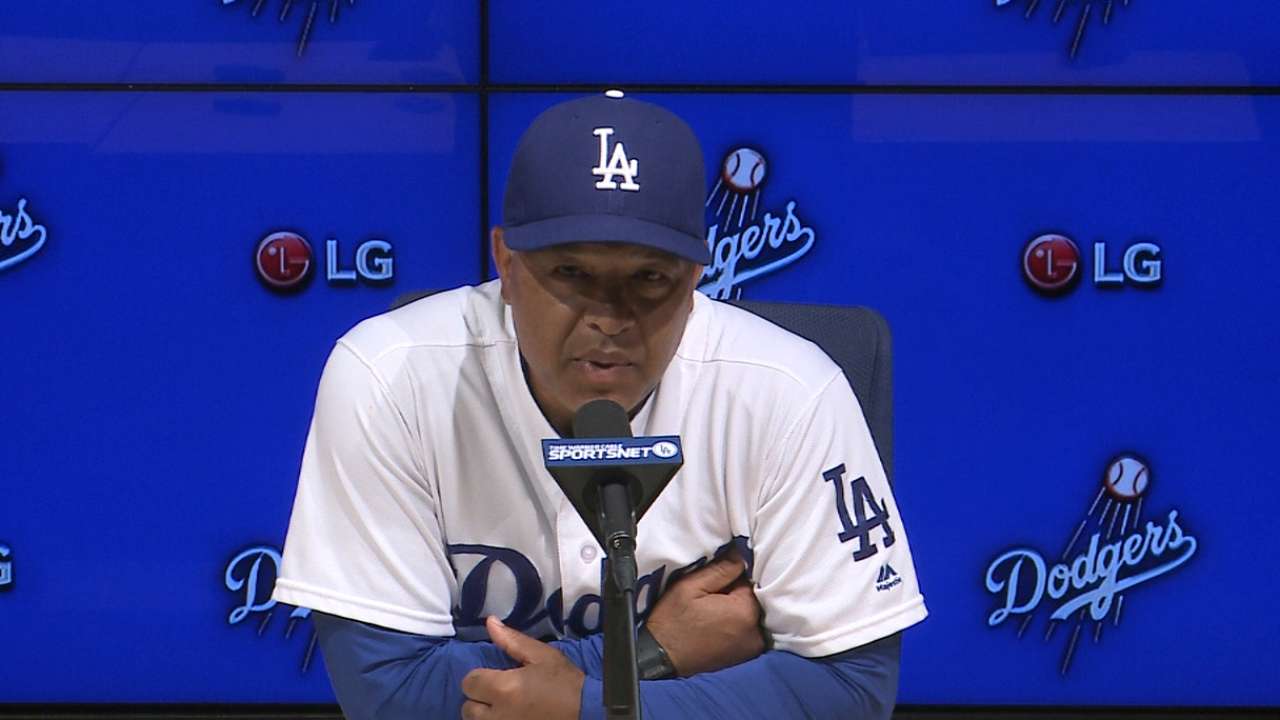 LOS ANGELES -- In the final days of June, fresh off being swept in a three-game series against the Pirates in Pittsburgh, and falling eight games behind the Giants in the National League West, the Dodgers learned that Clayton Kershaw, arguably the best starting pitcher in the game (or at least tied for that distinction), was suffering from a herniated disk in his back, and he was placed on the disabled list.
Flash forward two months.
Kershaw threw a trouble-free 40-pitch bullpen session on Tuesday, prompting expectations that in the next couple of days he will stretch it out to 60 pitches, then get in a session of facing hitters, and after a Minor League rehab start, hopefully rejoin the Dodgers' rotation for the September stretch run.
Yeah, the September stretch run. Go figure.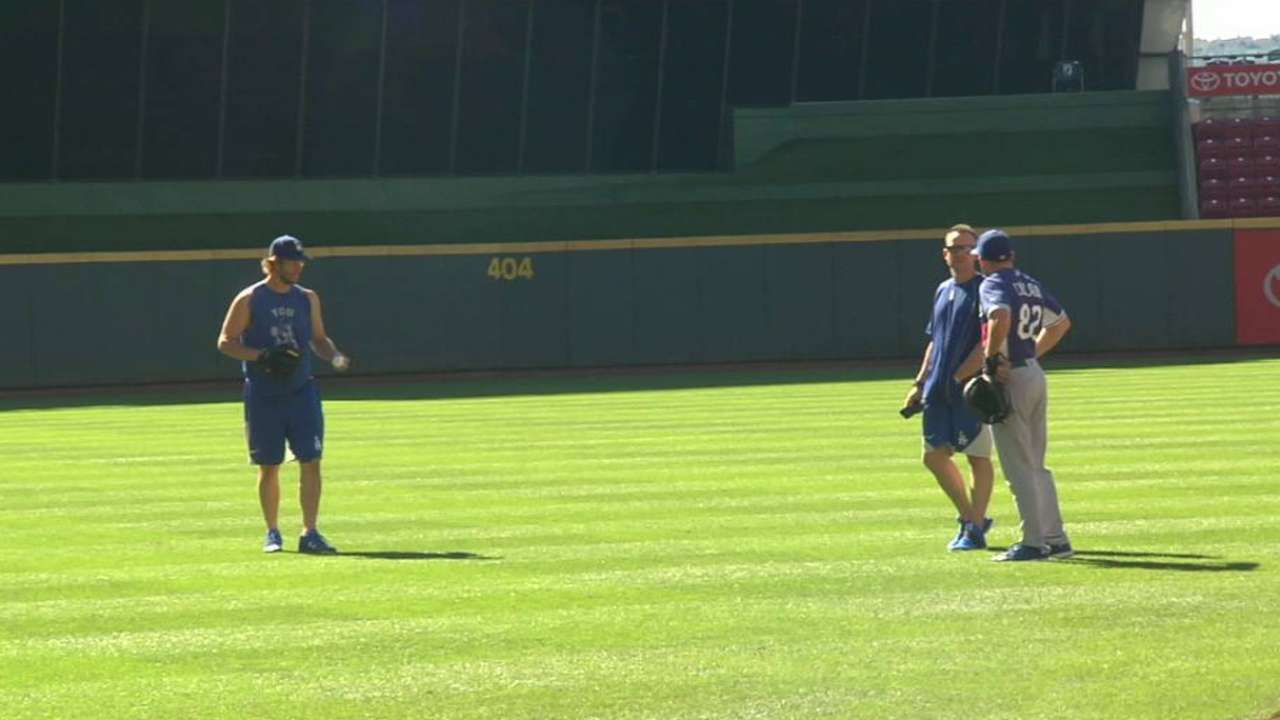 Here's a team that not only lost Kershaw two months ago, but also saw Brett Anderson and Scott Kazmir return to the disabled list on Tuesday, giving them six starting pitchers sidelined with injuries. However, the Dodgers have actually become the team to beat in the NL West.
Honest.
With a 9-5 victory against the Giants at Dodger Stadium on Tuesday night, Los Angeles has spent the past 58 days turning what was an eight-game deficit to San Francisco the last time Kershaw pitched in a big league game into a two-game lead.
Say what?
This is a team that has had a starting pitcher fail to register an out in the sixth inning in 30 of 48 games since the loss of Kershaw, but has won 29 of those game, second only among NL teams to the Cubs (32-19), while the Giants are 19-29, worse than every other team in the NL except the D-backs (16-32).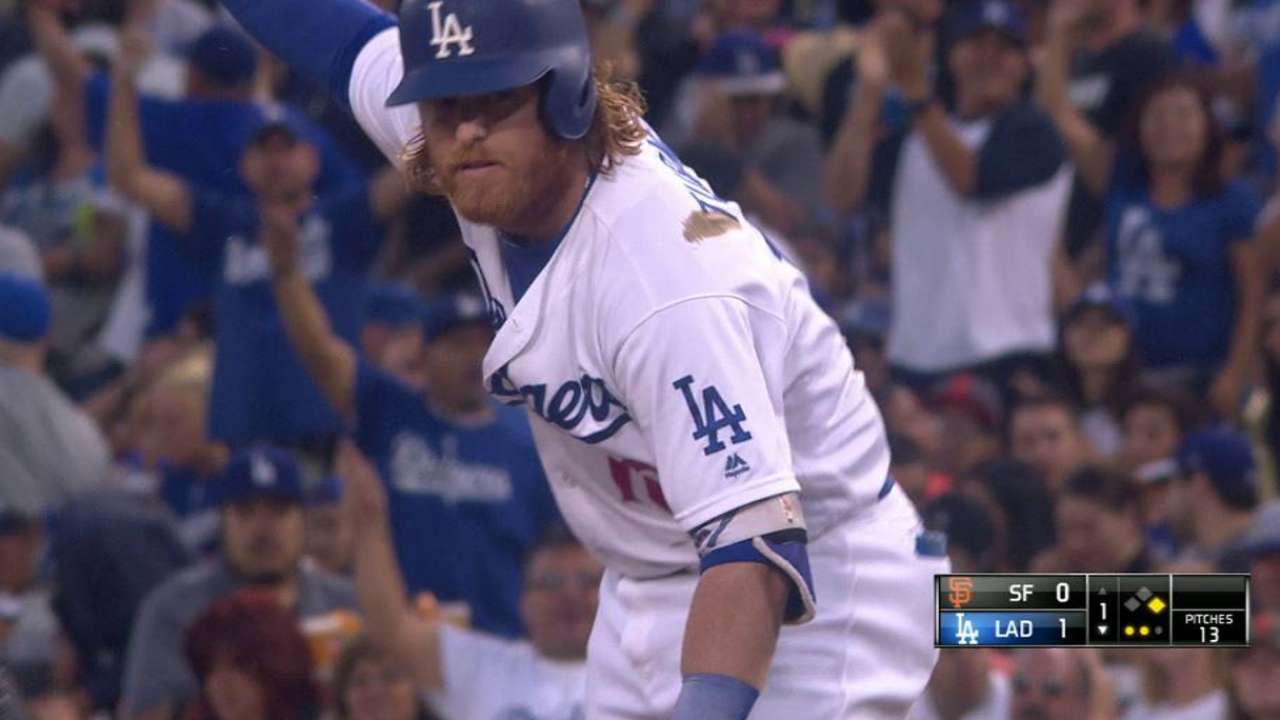 It's a team with a pitching staff that ranks eight in the NL with a 4.40 ERA, a full run worse than the NL-leading Pirates, and barely ahead of the Giants (4.41) since Kershaw's absence.
It's a team that is hoping Rich Hill (blister on his left hand) can come off the disabled list to start Wednesday's game against the Giants and make his Dodgers debut after being acquired from the A's at the non-waiver Trade Deadline. Hill's only start after July 7 came on July 17, when he failed to record an out because the blister popped.
Even with the plan to active Hill, even though he hasn't made a rehab start, the Dodgers' disabled list still includes Kershaw, Hyun-Jin Ryu (left elbow tendinitis), Brandon McCarthy (right hip stiffness), Anderson (blister on his left index finger) and Kazmir (neck inflammation).
Kershaw has been out for two months, and he still ranks third on the team in innings pitched (121 innings). Hill is joined in the current rotation by Ross Stripling (3-4, 4.40 ERA), who will get the assignment in Thursday's series finale against San Francisco; Kenta Maeda (13-7), who earned the victory with a five-inning effort on Tuesday; Bud Norris, who has a 5.67 ERA in nine appearance (seven starts) since being acquired from Atlanta, and Julio Urias, who has worked 102 innings between Triple-A Oklahoma City and the big leagues which is nearing the Dodgers' concern about the workload for a 19-year-old.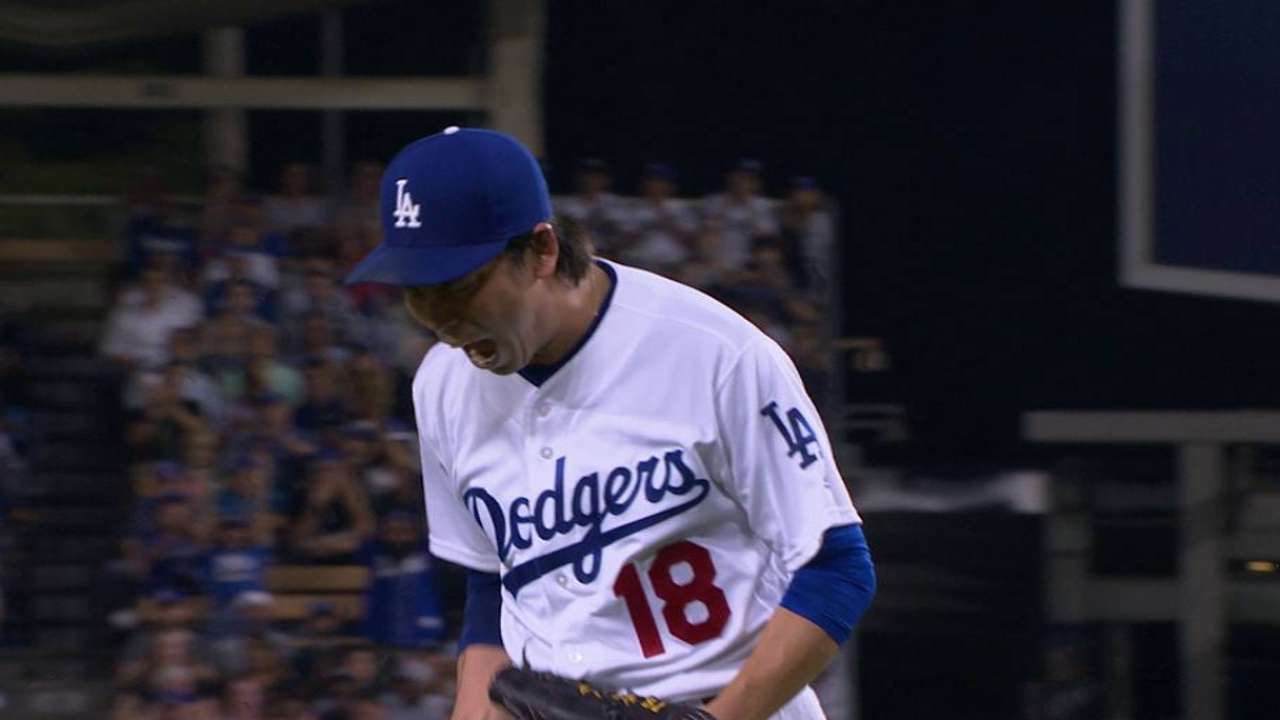 Despite that the Dodgers are winning, thanks in no small part to an offense that has scored 257 runs in 48 games without Kershaw, third most in the NL during that stretch, while the Giants have scored an NL-worst 205 runs.
Corey Seager has hit .367 and Adrian Gonzalez .360 during the stretch. Every regular has hit .280 or better except second baseman Chase Utley (.264) and non-waiver Trade Deadline addition Josh Reddick (.149). Catcher Yasmani Grandal is tied for the NL lead in home runs since June 27 with 15. Gonzalez is fourth in the league with 40 RBIs, and Justin Turner is seventh with 36.
With that in mind, San Francisco manager Bruce Bochy admits, things could be worse -- a lot worse.
"We are right there," Bochy said. "If you had followed us the last month, you wouldn't think we'd be right here. But it's a tough group. They will find the right way."
But will the Dodgers lose their way and allow the Giants to overtake them? They don't know. And they aren't looking that far ahead.
"We can prepare to win the game tomorrow," said Dodgers manager Dave Roberts. "That approach has worked for us to this point, and that's how we are going to continue to approach it."
No sense messing with a good thing.
Tracy Ringolsby is a columnist for MLB.com. This story was not subject to the approval of Major League Baseball or its clubs.