Rodon unlocks backdoor in commanding win
Lefty fires 6 2/3 scoreless, credits catcher Narvaez with slider adjustment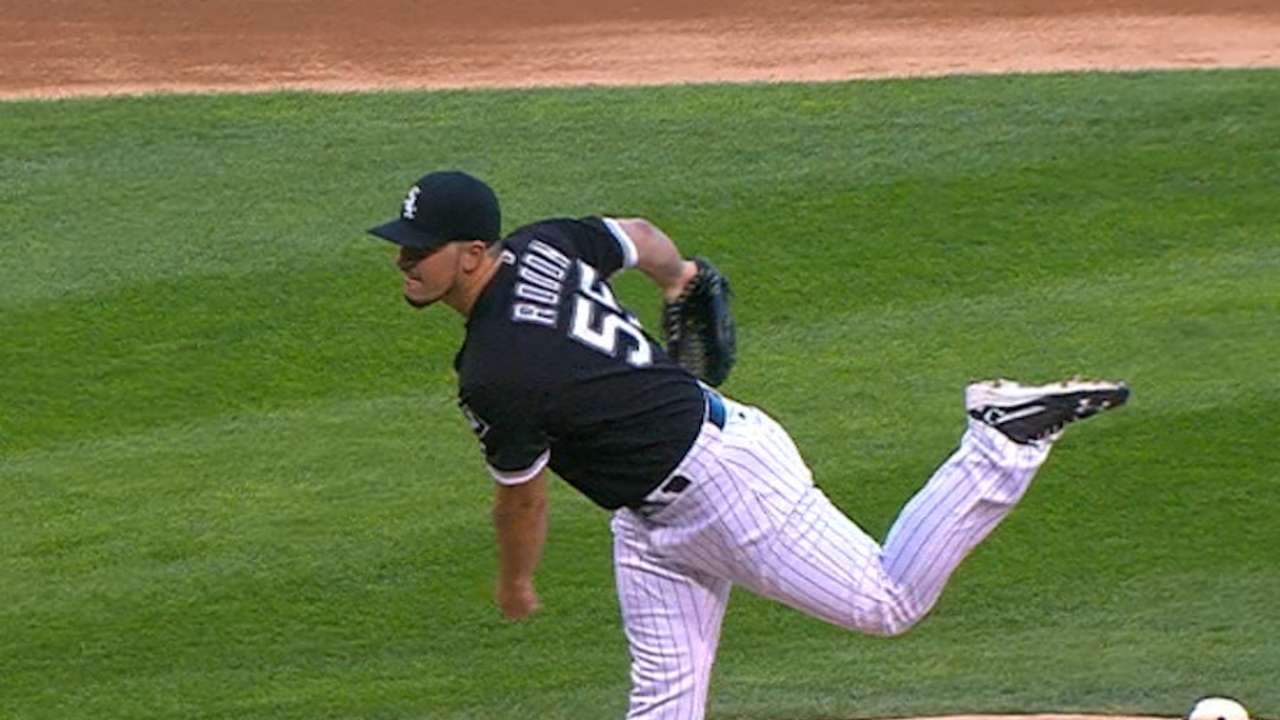 CHICAGO -- The road to Major League pitching excellence has been traveled before by White Sox hurler Carlos Rodon.
Last year, Rodon featured a 1.81 ERA over 54 2/3 innings to close out the final eight starts of his rookie campaign. So the left-hander's current four-start stretch, including a tremendous performance during a 9-1 victory over the Phillies on Tuesday night at U.S. Cellular Field, stands as another example of his front-of-the-rotation potential.
"If he keeps running like that, he's going to be a superstar," said White Sox catcher Omar Narvaez, who has formed a solid working bond with Rodon.
"It's all a process, what [pitching coach Don Cooper] says," Rodon said. "It's building up to it and trying to get like Q [Jose Quintana] and [Chris] Sale. Those guys are very good, top of the line starters, left-handers in the game, probably the very best. I'd love to be like that."
Rodon averaged 95.6 mph with his two-seam fastball and 95.7 with his four-seamer, reaching 98 mph with both. He threw strikes on 14 of 21 changeups, a pitch he's gradually developing, and even mixed in a backdoor slider for the first time in his repertoire.
"That's huge," Rodon said. "The slider wasn't working too good down and in, they'd take it, so Omar set up a tad outside and just brought it back in. It was nice. Had something to gauge off of to get that slider off the outside corner and it worked out well."
"We were like, 'Let's do it.' We won't lose anything," Narvaez said of the backdoor slider. "If we don't command one pitch, we can do another pitch. That was pretty nice."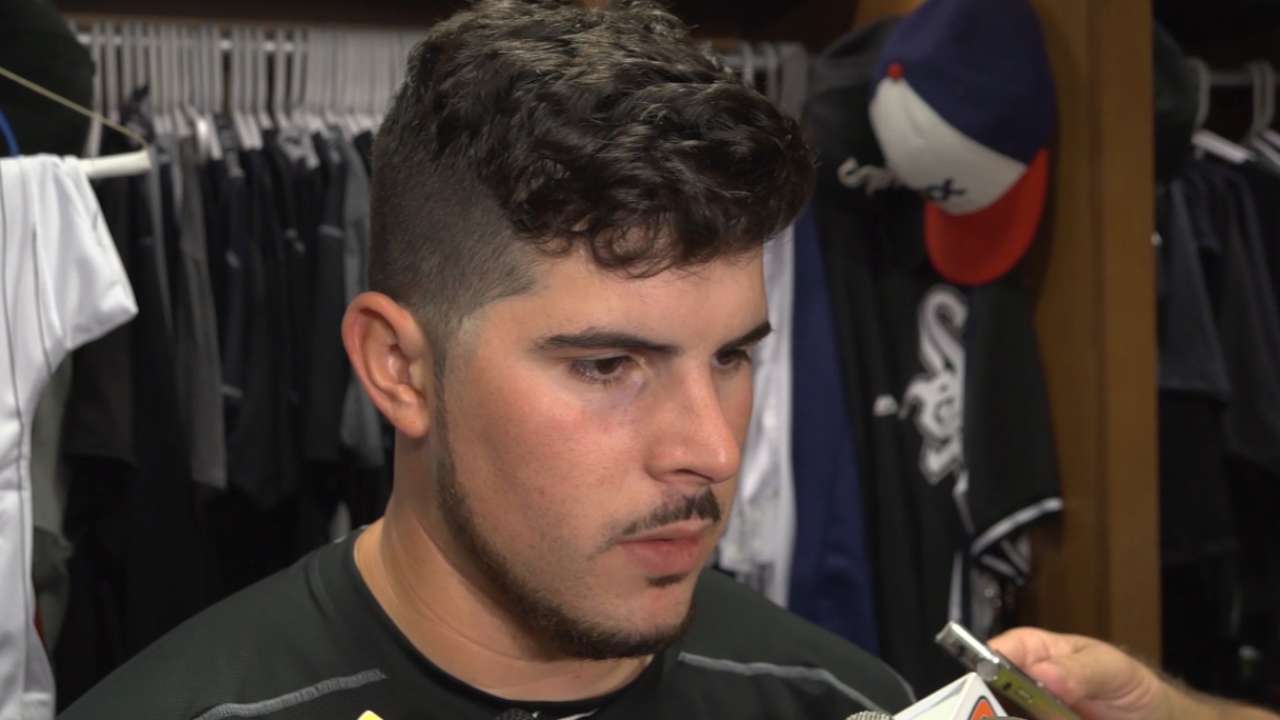 Factoring in Rodon's 6 2/3 scoreless innings of three-hit ball against the Phillies, he has yielded four earned runs on 19 hits over 24 2/3 innings with 21 strikeouts and six walks in those last four quality starts. The low walk total stands out for Rodon, who has 111 walks in 262 1/3 career innings.
"Command-wise he's been good. These guys were fouling a lot of pitches off, which got his pitch count up there," White Sox manager Robin Ventura said. "But stuff-wise, he had some velocity when he needed it when guys got on.
"He was able to reach back and get after it. That's always going to be the case with him. ... Tonight was a good night for him but also a good all-around game for us. When we're scoring runs, every pitch isn't as critical and he can just let it eat, and it's a good night for him, too."
Scott Merkin has covered the White Sox for MLB.com since 2003. Read his blog, Merk's Works, follow him on Twitter @scottmerkin, on Facebook and listen to his podcast. This story was not subject to the approval of Major League Baseball or its clubs.