Polanco's 2-HR game leads lineup breakout
Pirates right fielder also in the middle of 6 straight hits to open 4-run first
PITTSBURGH -- Four out of every five days, every time he's not starting, Ivan Nova finds Gregory Polanco in the dugout to ask a simple question: "Hey, when are you going to hit a homer?" To which Polanco politely replies, "One day. One day, I will."
One day came Tuesday, and Polanco went deep twice for Nova. Not just to satisfy his daily query, but to support the starter's complete-game gem, snap Pittsburgh's offensive slump and lead the Pirates to a 7-1 win over the Astros at PNC Park.
"He's pretty fun to watch," Nova said. "He hit two for me today. That's amazing."
Pittsburgh's lineup limped into Tuesday's game. After a strong road trip through Los Angeles and San Francisco, the Pirates lost four straight games at home. During the last three, they managed all of four runs and 14 hits.
They matched their three-day run total in the first inning Tuesday, with Polanco right in the middle of a six-hit ambush against Astros starter Joe Musgrove, and rolled to a much-needed win behind an equally welcome offensive breakthrough.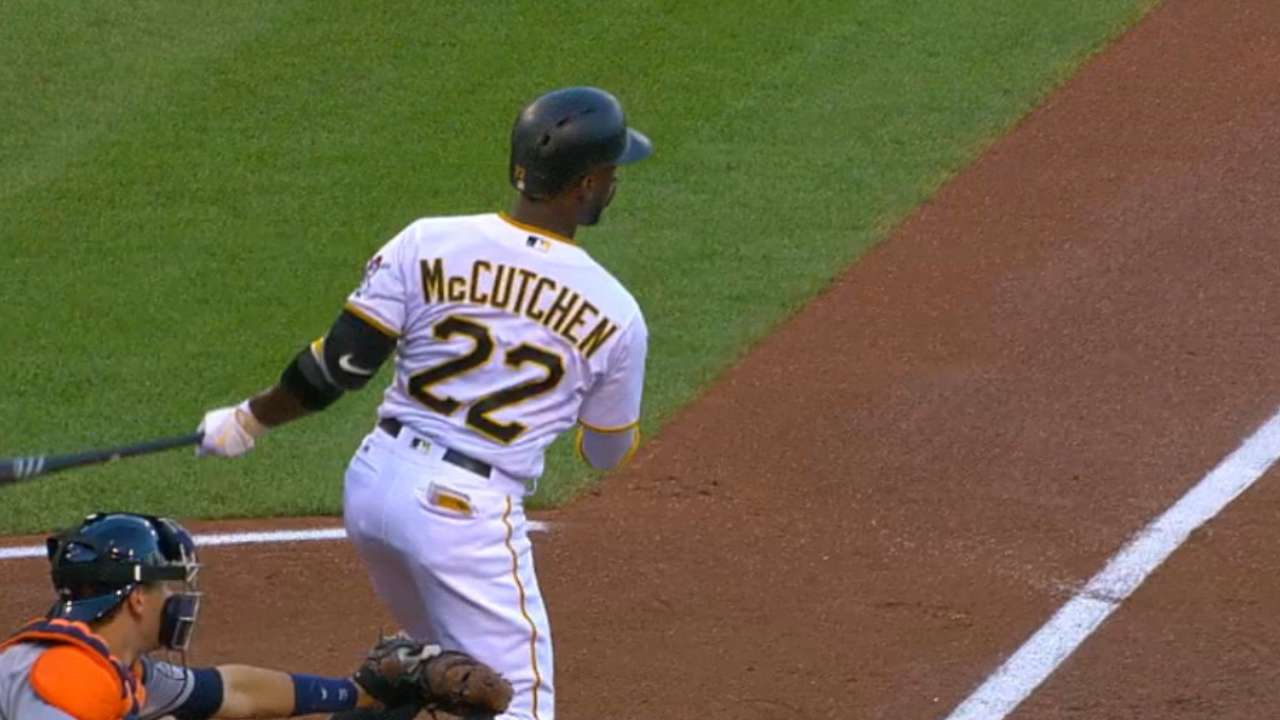 "I was mentioning that to the offensive coordinator," manager Clint Hurdle said, referring to hitting coach Jeff Branson. "I told him I really liked the way he scripted his first 20 plays. We might want to stick with that."
They can also stick with Polanco in the middle of their lineup. The third-year right fielder built upon his breakout campaign at the plate with three hits and his second career two-homer game.
His improvements were on full display throughout the night. He lined an RBI single to left-center in the first inning, showcasing his up-the-middle approach and shorter, smoother swing.
He punched a 90-mph sinker over the left-field fence in the third, his third homer to left field this season -- and his first since July 4 in St. Louis, his only other multi-homer performance.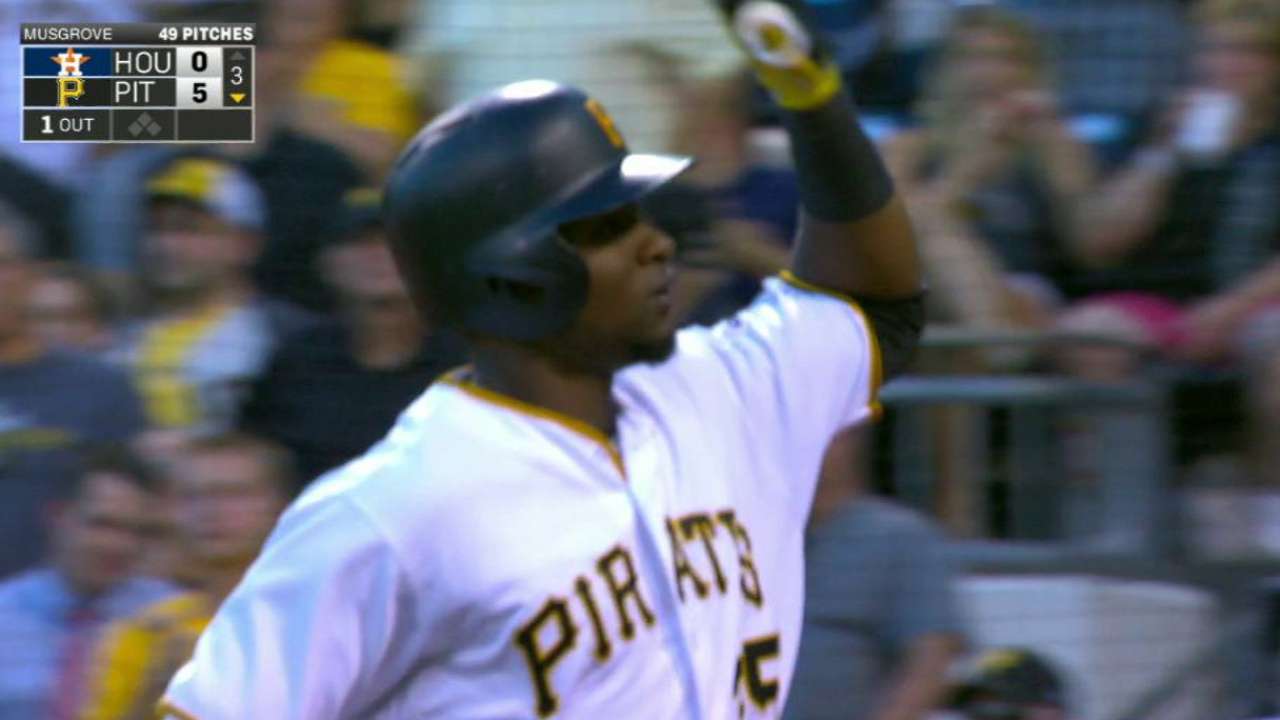 "To hit a ball left-handed out of this ballpark [to left field], you've got to have strength, number one," Hurdle said. "He's shown the ability to stay on pitches."
The Pirates' cleanup hitter most of the month, Polanco has taken a liking to -- and shown an affinity for -- batting in the middle of the order. He ripped his team-leading 19th homer of the season to right-center field in the fifth, giving him a .278/.345/.503 batting line with a team-high 70 RBIs.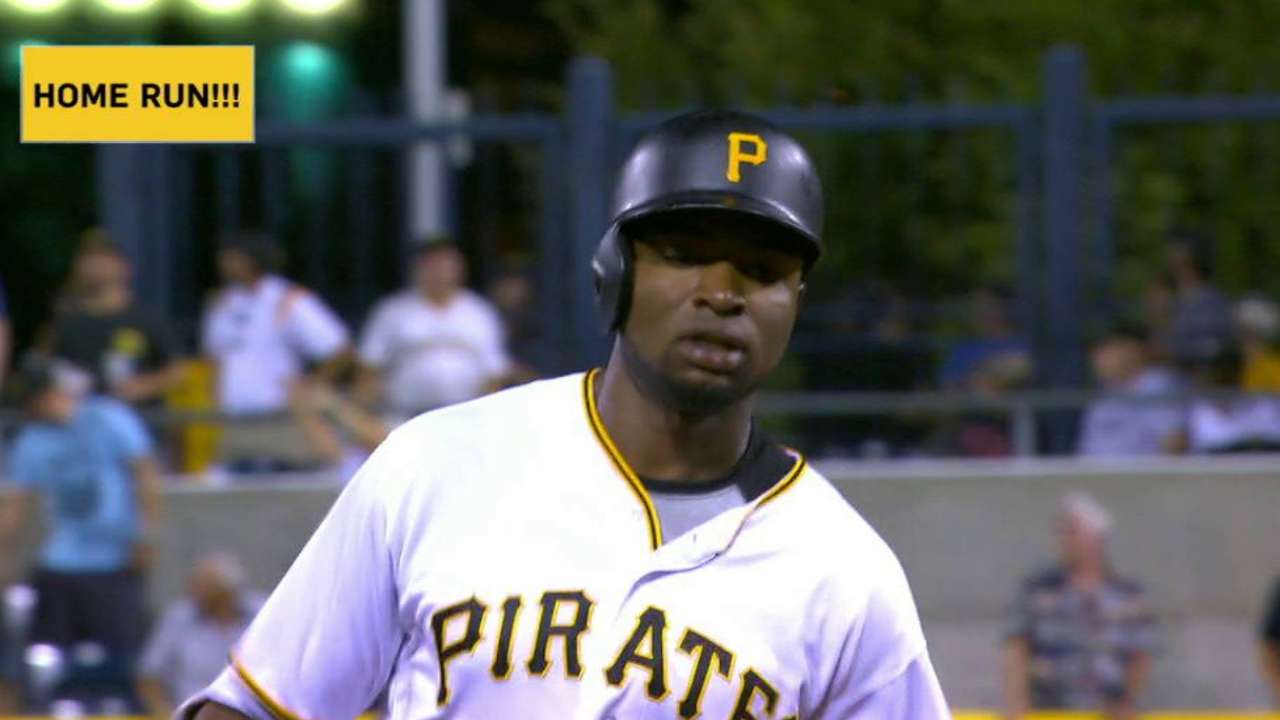 "It's one of the best things that happens in the game. It's one of the things that keeps guys like me in the game young," Hurdle said. "You watch him have success. You watch him become a guy that now the other team's paying attention to where he's hitting in the lineup, what he's doing.
"It's all fun, and he's such a humble kid that he's going to continue to work hard to get better."
And to keep hitting home runs for his starting pitcher.
"I try," Polanco said.
Adam Berry has covered the Pirates for MLB.com since 2015. Follow him on Twitter at @adamdberry. This story was not subject to the approval of Major League Baseball or its clubs.