Charm life: Gausman keeps thriving at home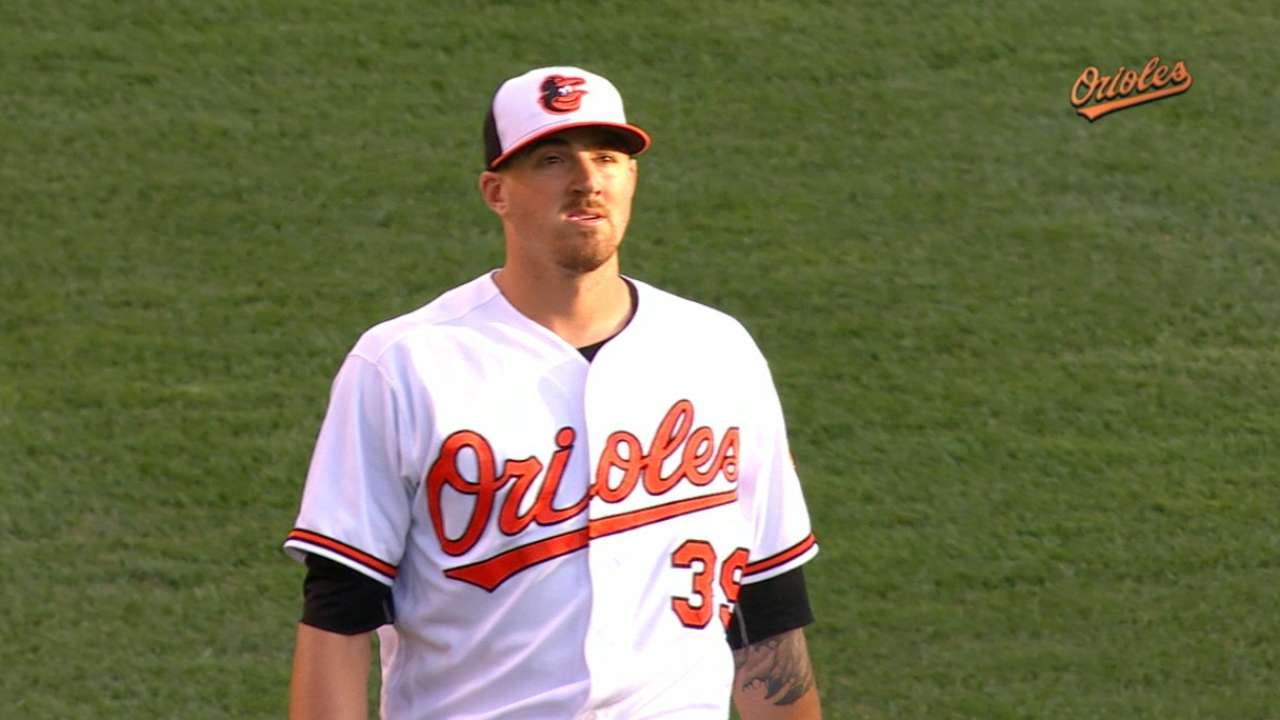 BALTIMORE -- Whether it's the shadow of the B&O Warehouse or the breeze off the inner harbor, something about pitching at Oriole Park at Camden Yards appeals to Kevin Gausman.
After firing six scoreless innings Tuesday in an 8-1 win over the Nationals, the Orioles righty now has a 2.48 home ERA this season, compared to 5.32 on the road. His career split is almost as dramatic: 3.00 at Camden Yards and 5.22 anywhere else.
"I don't know if I just feel comfortable here," Gausman said after his fifth win of the season -- all coming at home. "I don't know if I know that the ballpark is a hitter-friendly park so I know that I've got to be more fine with my pitches. I don't know. I wish I knew that."
Gausman wasn't at his sharpest vs. the Nats, but he battled through a series of long at-bats to keep them off the scoreboard. Though the righty ceded six hits and two walks, Washington rarely mounted a serious threat against him, with two caught stealings helping to limit the damage.
Gausman's biggest challenge Tuesday night came in the first inning, when he allowed two singles and a walk before recording the second out. But Trea Turner was caught stealing, and Gausman got Anthony Rendon to fly out to end the threat.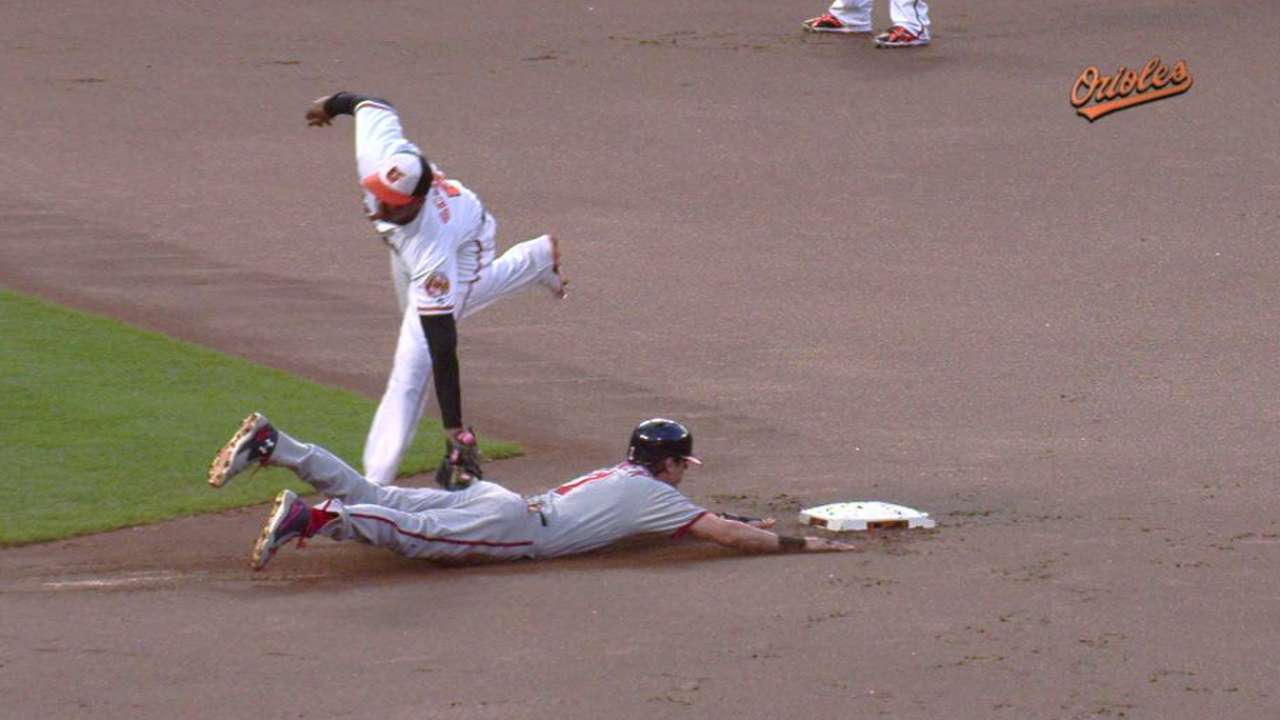 After the first, Gausman allowed baserunners in four of the next five innings, but never let two Nationals reach at once.
Manager Buck Showalter said he was impressed with how Gausman handled a difficult Nats lineup, especially as hitters worked his pitch count.
"You can't drop your guard against those guys," Showalter said. "They have so many landmines through their order that you've just got to keep grinding. We'll take the finished product. He gave us six shutout innings."
For the second straight start, Gausman got ample run support from his offense. After a season full of close losses in his starts, the Orioles scored 13 runs for Gausman against Houston on Thursday and eight more Tuesday.
Run support helped explain why Gausman began the season with a 3-10 win-loss record despite a respectable ERA (3.92 after Tuesday), and also why he's recorded victories in each of his past two outings.
Of course, Gausman hardly needed the runs Tuesday, as he once again put up zeros at Camden Yards, despite a less-than-perfect outing.
"I didn't necessarily pitch great," Gausman said. "But it's just one of those days you try to keep grinding, look up and somehow I didn't give up a run."
Alex Putterman is a reporter for MLB.com based in Washington. This story was not subject to the approval of Major League Baseball or its clubs.