Straily proving to be valuable commodity
Righty tosses 6 scoreless innings vs. Rangers to win 6th straight decision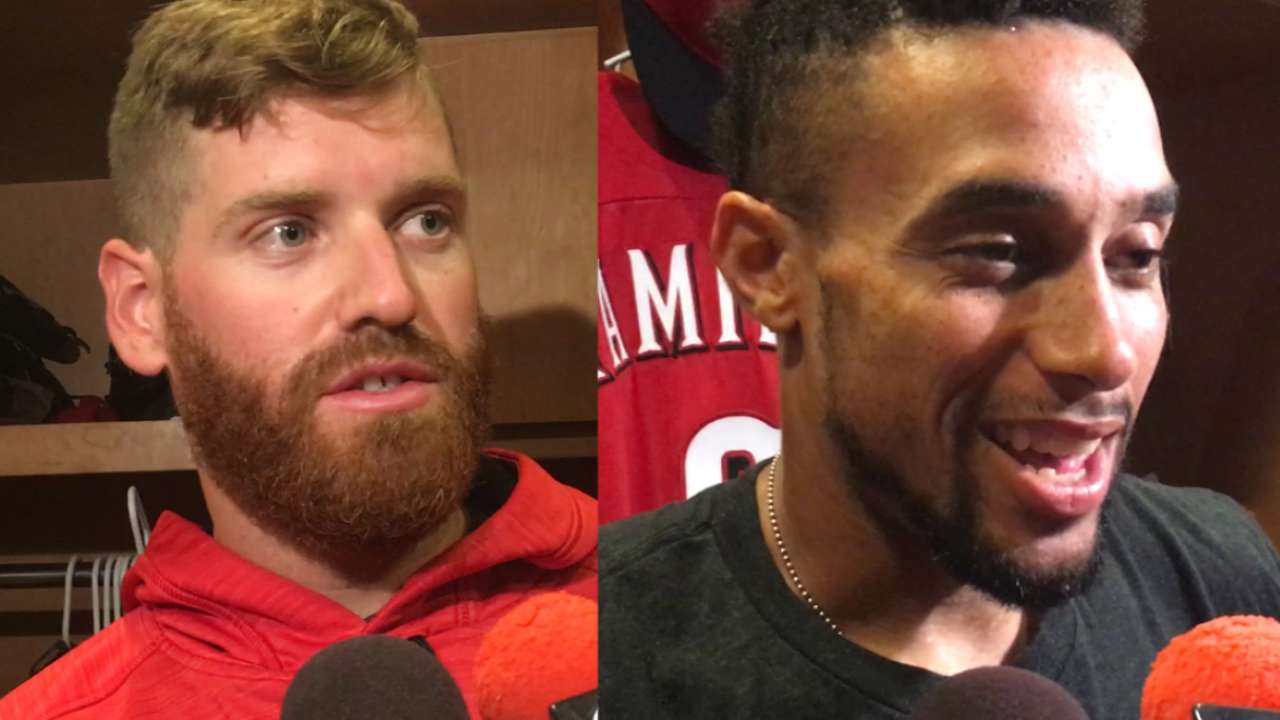 CINCINNATI -- Heading into the All-Star break, Reds starter Dan Straily was looking like a bargain.
Picked up off the waiver wire five days before the start of the regular season, Straily worked his way from the bullpen to the rotation and gave the team 101 1/3 innings over 16 starts with a 4.35 ERA, which was ballooned by one bad start at the end of June.
Now eight starts into the second half, Straily doesn't just look like a bargain, he looks like an outright highway robbery. With six dominant innings in Tuesday's 3-0 win over the Rangers at Great American Ball Park, Straily lowered his second-half ERA to 1.98 over 50 innings, second only to the Cubs' Kyle Hendricks in the National League. In doing so, Straily's season ERA dropped to 3.57.
"I've just always been a second-half pitcher," Straily said. "I've always gotten stronger as the year went on. It's just about maintaining the same work between starts and staying focused, because a lot of times, I feel like guys just kind of see the end and don't focus all the way through to the end of the season. That's just something I never want to fall into. I just always want to continue getting better."
To that end, Straily credits his time with Oakland early in his career, and with the Astros in 2015. By playing for playoff contenders, Straily had to learn to condition his body for a full season, and then some.
"I just don't shut down my weight-lifting routine, that's really what it is," Straily said. "I just keep going all the way through the end of the season, where a lot of times, and there is always a time to back down and kind of slow things down a little bit, but I felt like a lot of times the best recipe for me is just keep working in between starts the exact same way as I do in April as I do now."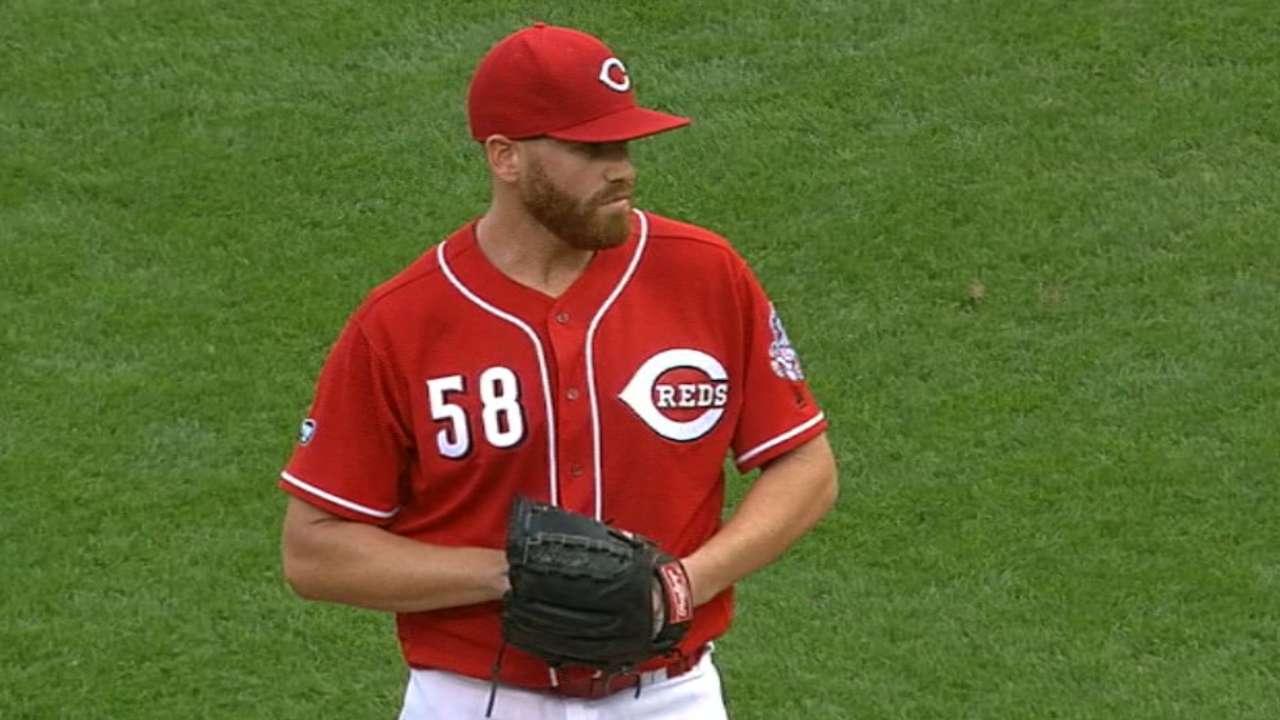 It goes beyond just physical conditioning and focus for Straily, though.
After a successful first season-and-a-half in Oakland, posting a sub-4.00 ERA between 2012 and '13, Straily's ERA ballooned over 5.00 over the last two seasons. What he's been able to do this season is take advantage of what he has behind him. He's posting a career-high 77.8 percent fly ball rate -- despite playing in a small ballpark, he has two of the best outfielders in all of baseball behind him by defensive runs saved and ultimate zone rating with Adam Duvall in left and Billy Hamilton in center.
"He's not one of those guys, we want to strike you out every single time, he's going to put the ball in play, he trusts the defense and everything," Hamilton said. "That's one thing, that's why we like him, because he throws a lot of strikes."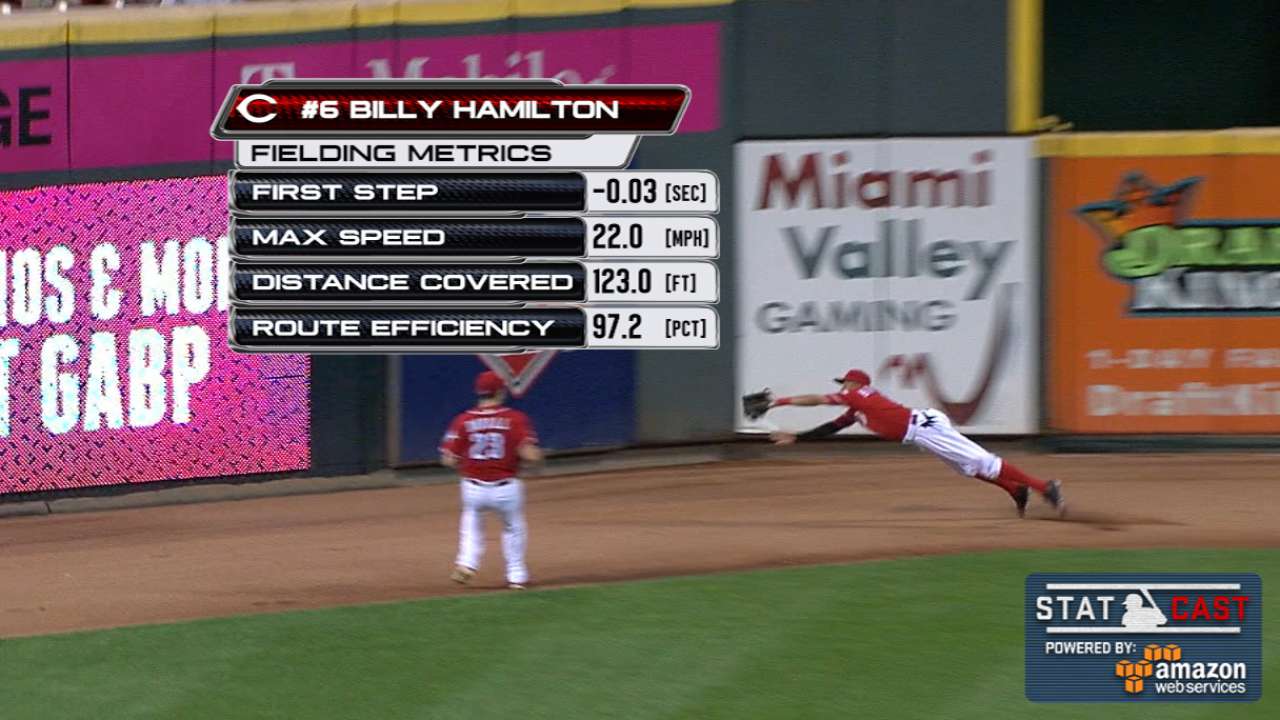 In taking advantage of his defense, Straily feels that working quicker is better, too, and he's done that at a career-best pace, too, dropping his time between pitches down to 19.1 seconds, tied for fourth-fastest among qualifying pitchers.
"It keeps the defense ready," Straily said. "It has nothing to do with trying to fool the hitters or just bust, push them in. It keeps the defense going and it keeps me in rhythm. It just keeps the pace of the game quicker. The faster you work, the defense is always ready, make better plays. Maybe I'm wrong on that, that's just my opinion of it. I just try to work fast so we can get off the field as fast as possible and get in there and score some runs."
Cody Pace is a reporter for MLB.com based in Cincinnati. This story was not subject to the approval of Major League Baseball or its clubs.