Walker pleased with velocity, life on fastball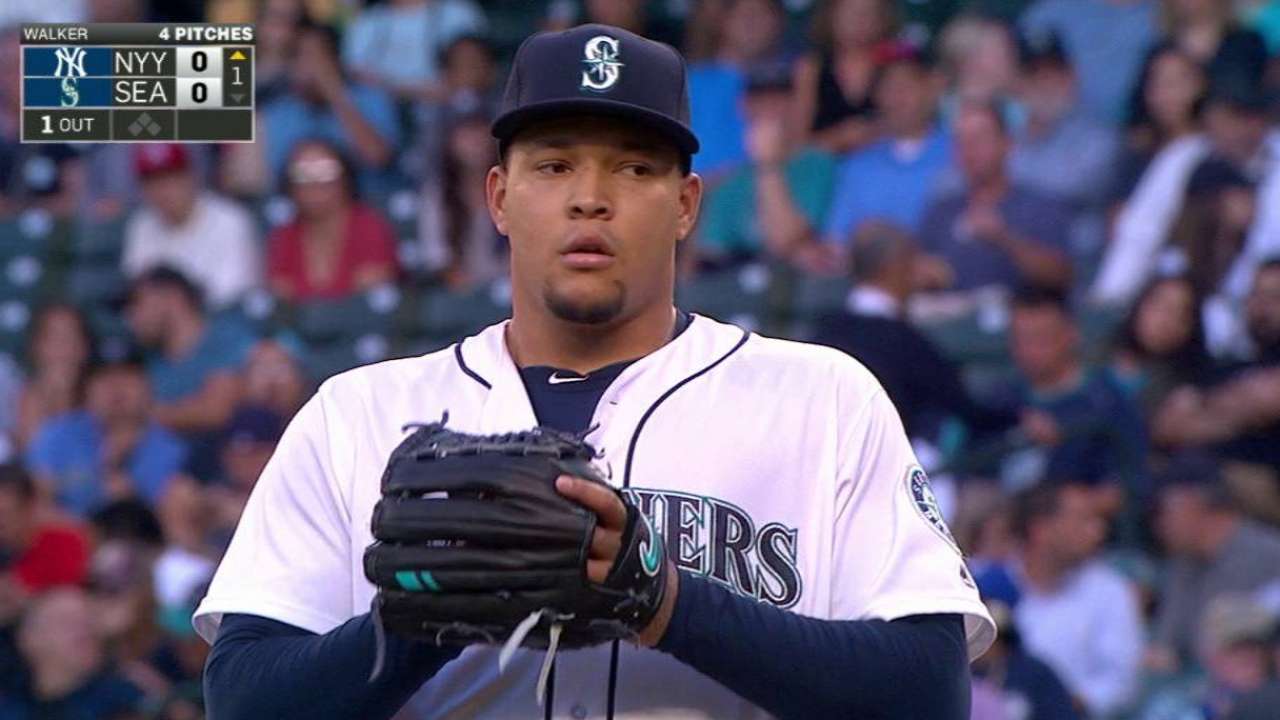 SEATTLE -- Taijuan Walker wasn't great in his first start back from Triple-A Tacoma. But he was better.
Just six hits, an error and a sacrifice fly combined to give the Yankees four runs, three earned, off the right-hander in the Mariners' 5-1 loss Tuesday. Walker walked three batters and struck out five in 5 2/3 innings.
"I had better command of my pitches," Walker said, "and more confidence in mixing all my pitches."
Walker wasn't nearly back to his beginning-of-the-season form, but he showed signs of progress since coming back from tendinitis in his right foot, and he has worked to combat the bad habits he developed trying to protect a hurting foot.
"I think he was really throwing the ball with some authority," catcher Mike Zunino said of Tuesday's start. "Attacking guys instead of just easing back and just sort of placing the ball."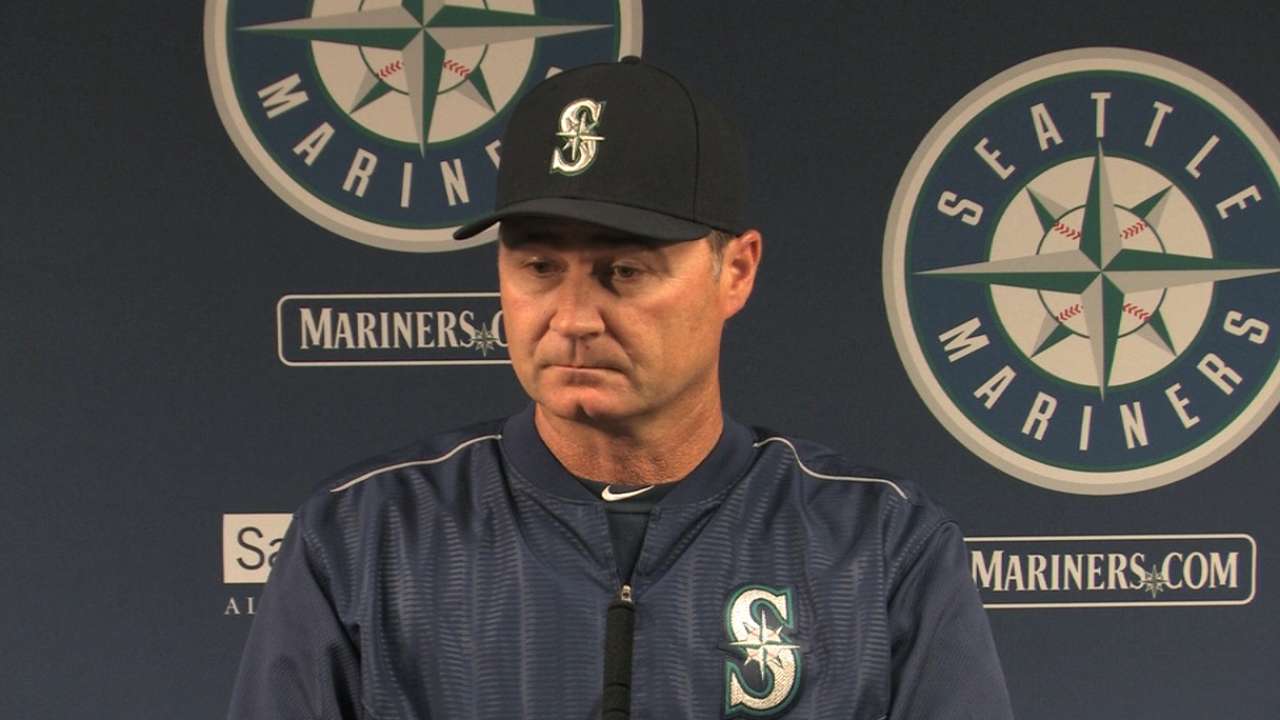 Walker mixed his pitches more and went to the curveball to keep batters off his fastball.
"My fastball was a lot better, velo-wise, and just the life of it was better," Walker said. "The command was a lot better, too. Just a couple pitches I ran over the plate."
One of those pitches was a fastball to Jacoby Ellsbury. Walker struck Ellsbury out in his first two at-bats. When the leadoff hitter came up for a third time, Walker tried to place a fastball up and away.
"I had success with it early against him," Walker said. "He couldn't really catch up to it. And I just came back over the plate. "
Ellsbury took the pitch deep to right for a two-run shot that out the Yankees on top to stay at 3-1.
Maddie Lee is a reporter for MLB.com based in Seattle and covered the Mariners on Tuesday. This story was not subject to the approval of Major League Baseball or its clubs.