Culberson, Avilan, Stripling are LA's latest reinforcements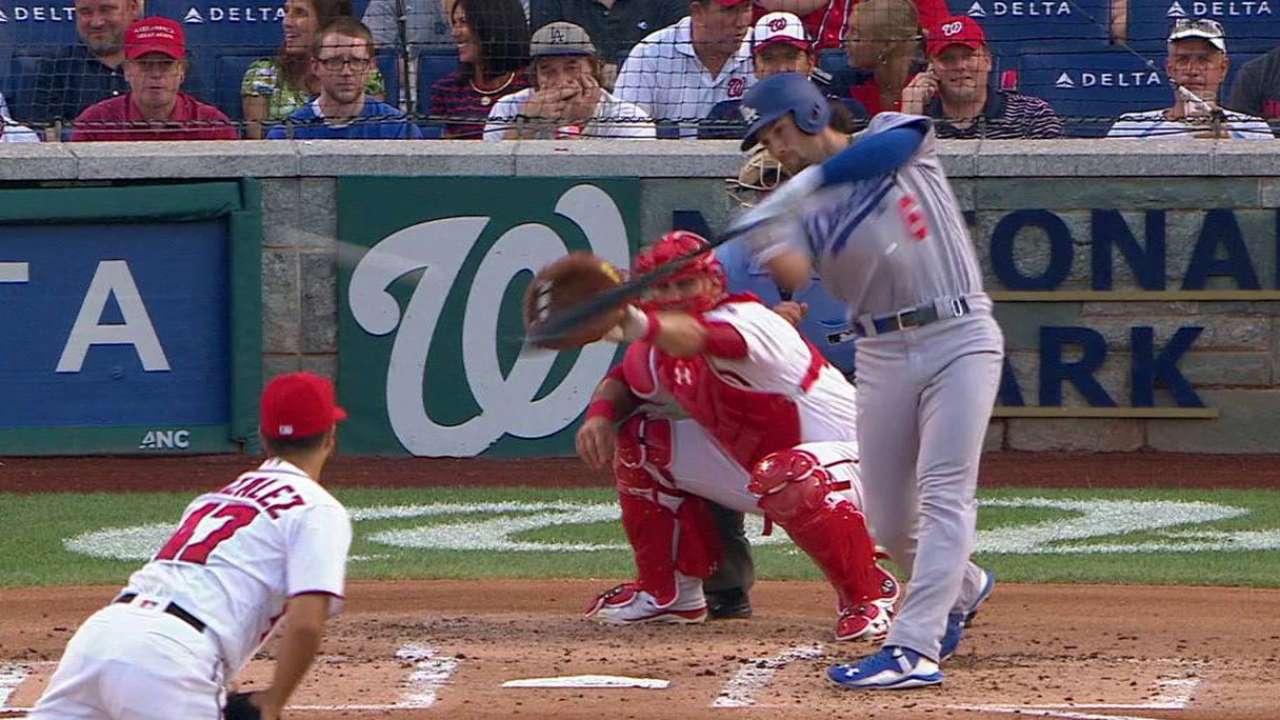 LOS ANGELES -- The Dodgers made another flurry of roster moves prior to Tuesday night's showdown series opener against the Giants, including placing starting pitchers Brett Anderson (finger blister) and Scott Kazmir (neck injury) on the 15-day disabled list and optioning reliever Josh Fields to Triple-A Oklahoma City. Infielder Charlie Culberson, reliever Luis Avilan and swing man Ross Stripling were recalled from Triple-A.
Culberson was inserted into Tuesday night's starting lineup at second base against lefty Madison Bumgarner. The right-handed-hitting Culberson is 4-for-14 against the San Francisco ace.
Anderson and Kazmir join Clayton Kershaw, Rich Hill, Brandon McCarthy, Alex Wood and Hyun-Jin Ryu as Dodgers starting pitchers currently on the DL. Hill (finger blister) is expected to be activated to make his Dodgers debut by starting on Wednesday night.
This is Avilan's fifth callup this year, Stripling's fifth and Culberson's third.
There have been 27 Dodgers on the DL this season, tying Boston (2012) for the most in the past 30 years.
Anderson, who left Saturday's start after three innings (his second after back surgery), is on the list retroactive to Sunday. Kazmir couldn't get out of the third inning on Monday.
Ken Gurnick has covered the Dodgers since 1989, and for MLB.com since 2001. This story was not subject to the approval of Major League Baseball or its clubs.