Anderson, Kazmir injuries add to Dodgers' woes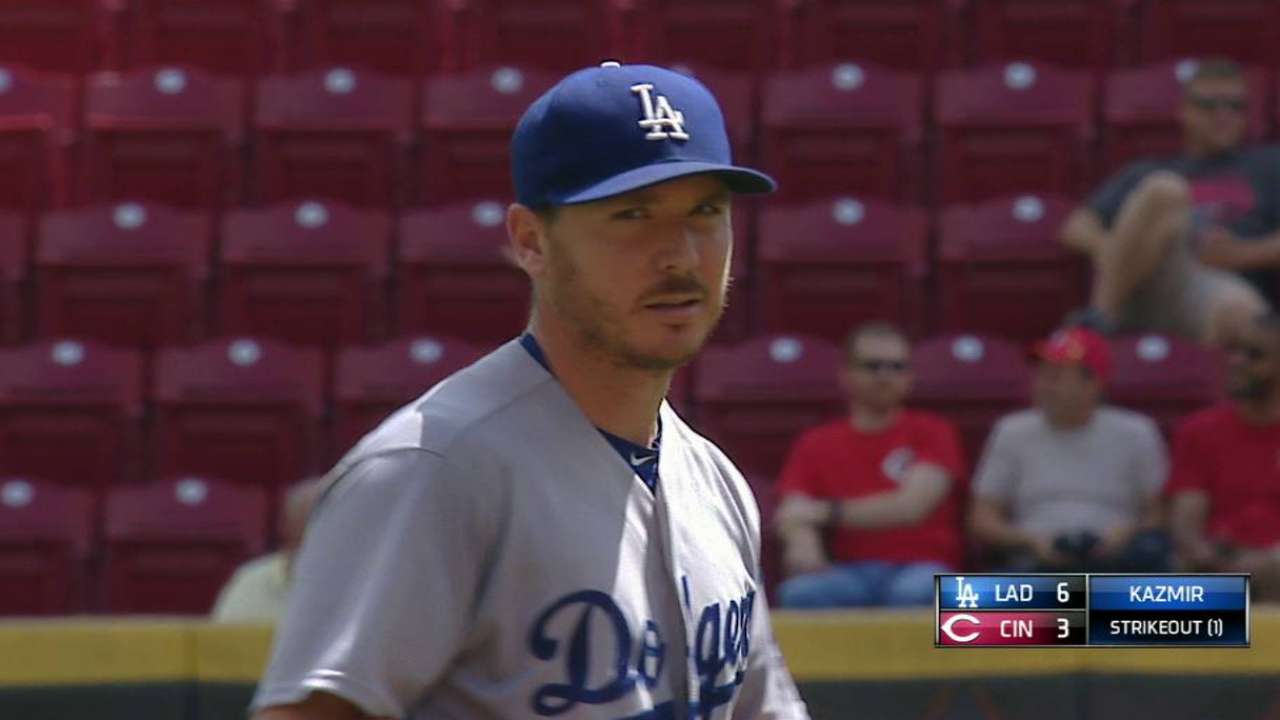 LOS ANGELES -- With starting pitchers Brett Anderson (blister) and Scott Kazmir (neck inflammation) on the disabled list, the Dodgers will continue to pencil in their most used name this season: TBD.
Rich Hill (blisters) remains scheduled to finally make his Dodgers debut on Wednesday after being delayed several times since his acquisition at the Trade Deadline. From there, the Dodgers have three rotation slots to fill until their stalwart of 2016, Kenta Maeda, takes the mound on Sunday.
Anderson left a disastrous start on Saturday due to a blister and hit the DL two days later, leaving his slot open on Thursday. While Anderson returned from March back surgery just two weeks ago, manager Dave Roberts said the sole problem is the blister, which is affecting his slider.
Taking Anderson's place on Thursday will be Ross Stripling, who was called up on Tuesday and hasn't pitched since last Thursday.
The rotation's outlook becomes murky on Friday and Saturday, due to Kazmir's neck injury and a lack of confirmation about rookie Julio Urias' role going forward. Kazmir exited Monday's game early and was placed on the DL after visiting a doctor on Tuesday.
"He's having trouble rotating his head to pick up the target when he's pitching," Roberts said. "It's causing the front side to fly open. It's affecting his mechanics."
Urias turned in arguably the best start of his career on Sunday, with six scoreless innings, but Roberts wouldn't say when the 20-year-old's next appearance would be or whether it would be as a starter. Urias is up to 102 innings between the Dodgers and Triple-A Oklahoma City, 14 1/3 innings higher than his previous career high.
If the Dodgers opt not to give Urias another start, they could call up right-handed pitcher Jose De Leon, ranked by MLBPipeline.com as the club's No. 2 prospect. De Leon took a no-hitter into the seventh inning on Tuesday for OKC, so a Saturday start would be on his normal four days' rest.
Jack Baer is a reporter for MLB.com based in Los Angeles. This story was not subject to the approval of Major League Baseball or its clubs.