Mets hope Matz will return by end of August
Left-hander was placed on the DL with a shoulder injury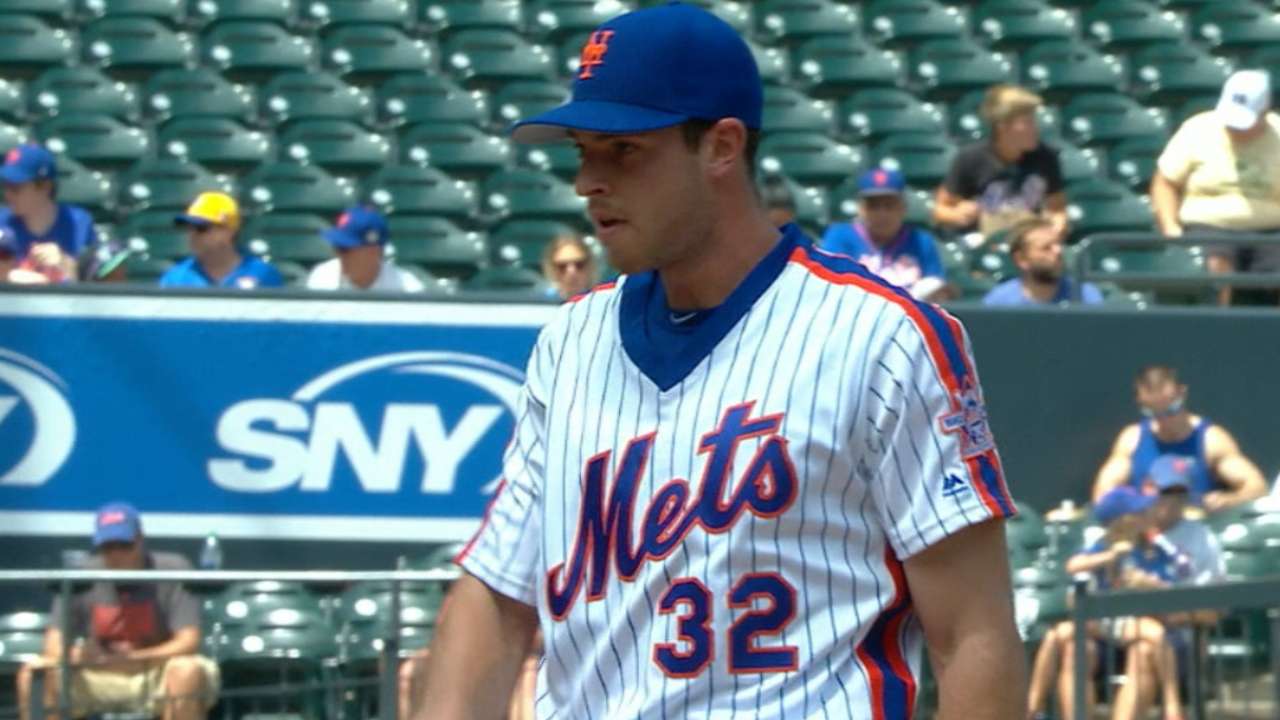 ST. LOUIS -- Despite placing pitcher Steven Matz on the disabled list this week, the Mets are optimistic that Matz will miss just one additional start. Matz, who skipped his last outing due to left shoulder soreness, will also be absent for Thursday's game in St. Louis. But he is eligible to return from the DL on Aug. 30, and the Mets tentatively expect him to pitch that day.
That's a realistic best-case scenario for Matz, whom doctors diagnosed with left shoulder tightness during an examination Monday in New York. When Matz first complained of shoulder discomfort over the weekend, the Mets feared he might miss a more significant chunk of time.
"I take it as good news," Mets manager Terry Collins said. "Certainly any time you've got a pitcher who's got, especially a shoulder issue, you're on pins and needles not knowing how bad it's going to be. So that was good news. Hopefully a few days off and a little bit of rest, and we'll get him ready for next week."
Though Matz has strung together a solid season overall, hanging around the National League Rookie of the Year race with a 9-8 record and a 3.40 ERA, he has struggled to stay consistent through his injuries. Most notably, a bone spur in Matz's left elbow has caused him long-term discomfort, though Collins said he doesn't know if pitching through it created any adverse effect on Matz's shoulder. The left-hander will have the spur surgically removed after this season.
In Matz's absence, rookie Seth Lugo is scheduled to start Thursday against the Cardinals.
Anthony DiComo has covered the Mets for MLB.com since 2008. Follow him on Twitter @AnthonyDiComo and Facebook, and listen to his podcast. This story was not subject to the approval of Major League Baseball or its clubs.