LeMahieu day to day with wrist inflammation
Rockies second baseman suffered injury during loss to Brewers on Monday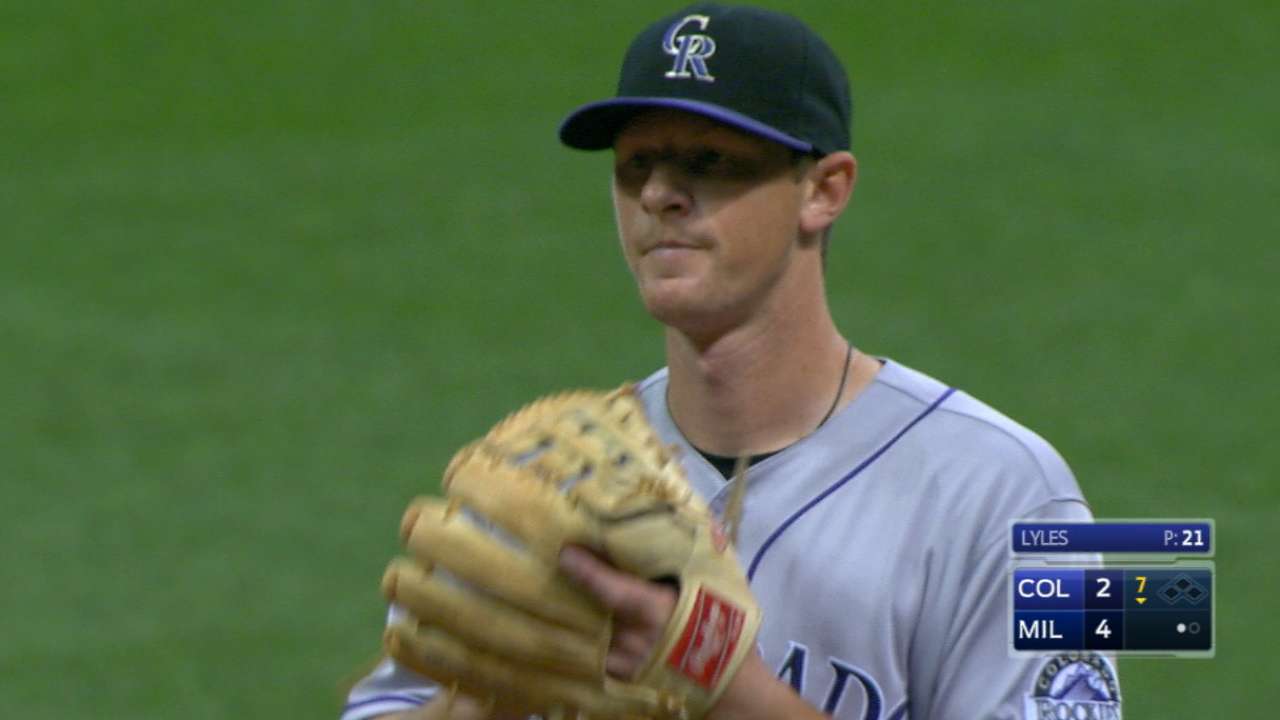 MILWAUKEE -- It appears that a check swing may be the only thing to keep DJ LeMahieu's bat from torching opposing pitchers.
Entering the day second in the NL with a .344 batting average, the Rockies second baseman was a lineup scratch with left wrist inflammation. LeMahieu, batting a league-best .461 with four homers and a 1.239 OPS in August, tweaked his wrist on a check swing on Monday against the Brewers but insisted he would not miss significant time.
"It'll be fine," LeMahieu said. "It'll be good. It was just a check swing. It just didn't feel good after that. I didn't feel good swinging."
LeMahieu's wrist swelled up overnight but did not require any initial testing. Rockies manager Walt Weiss said the 28-year-old would not be able to hit in Tuesday's game but could contribute in other ways on the field.
"Limited role certainly today, but he can play defense, he can run the bases," Weiss said. "Just swinging the bat is a little tough right now. Hopefully a day or two and he'll be ready to go."
Weiss backed his second baseman's notion that the wrist was not a cause for concern.
"I don't think it's anything major, but the only concern I have is when DJ complains about something, it's hurting him pretty good, because he doesn't complain about anything," Weiss said.
While the Rockies lost LeMahieu's lumber for Tuesday's game, they regained outfielder Charlie Blackmon (right big toe contusion) in the lineup, who was out for four straight games.
Curt Hogg is a reporter for MLB.com based in Milwaukee.. This story was not subject to the approval of Major League Baseball or its clubs.