MLB.com Columnist
Bill Ladson
Revere losing playing time, but not complaining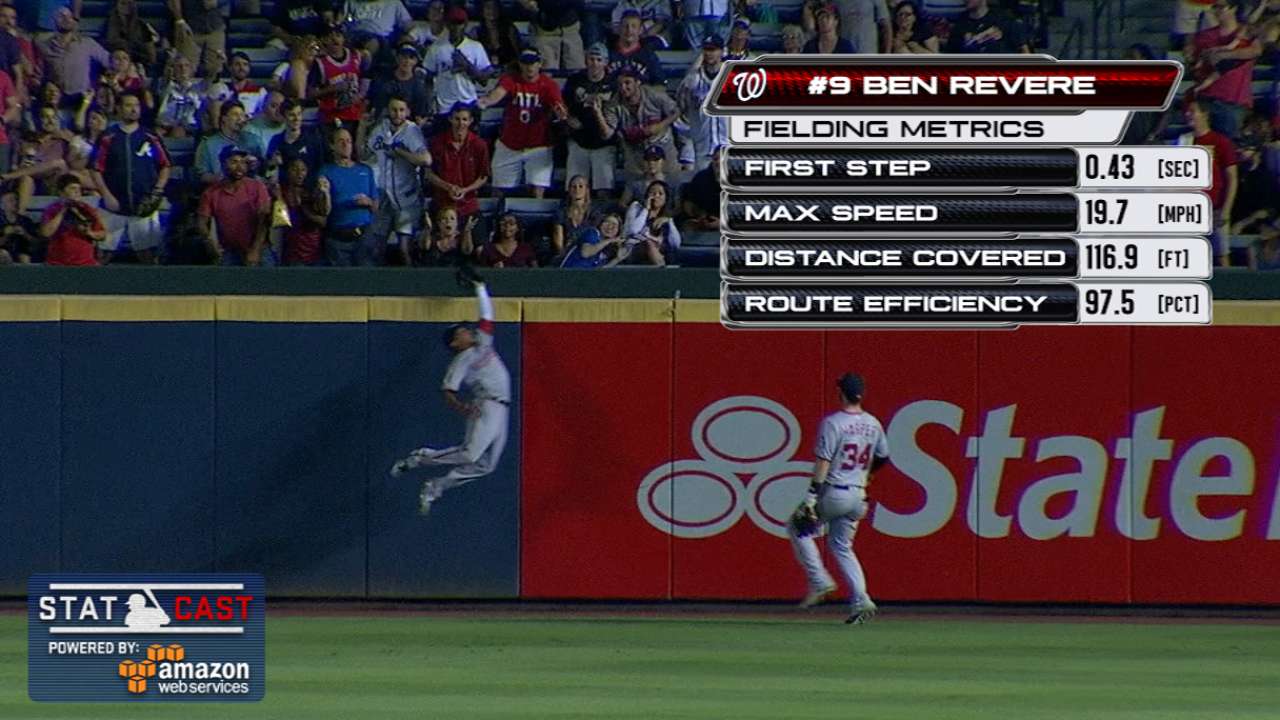 BALTIMORE -- Ben Revere started the 2016 season as the Nationals' starting center fielder. Now, he is a backup and he understands why his playing time has been limited.
Revere is having the worst season of his career, hitting .213 with a .259 on-base percentage entering Tuesday's action. It didn't help that he suffered a torn oblique during the season opener against the Braves. He missed more than a month because of the injury, and it changed his swing after he came off the disabled list.
Then there's Trea Turner. He has taken over center field and has become the catalyst for the Nationals' offense. At first, Revere thought he would be taken off the 25-man roster.
"There has been times I thought I was about to get released, this was going to happen or that was going to happen, but these guys -- the coaches, [manager] Dusty [Baker], my teammates -- have been supportive of me," Revere said. "They know the situation I'm going through with my torn oblique. They know guys coming back from that, especially hitters, it's going to be something different in their swings. They may struggle.
"Some people are asking me, 'Why don't you play every day?' Well, I'm hitting [.213] and Trea is hitting [over .300]. I'm not mad. I'm a veteran. I'm going to get my time, but that kid is having a great year. You need that bat and his speed in the lineup."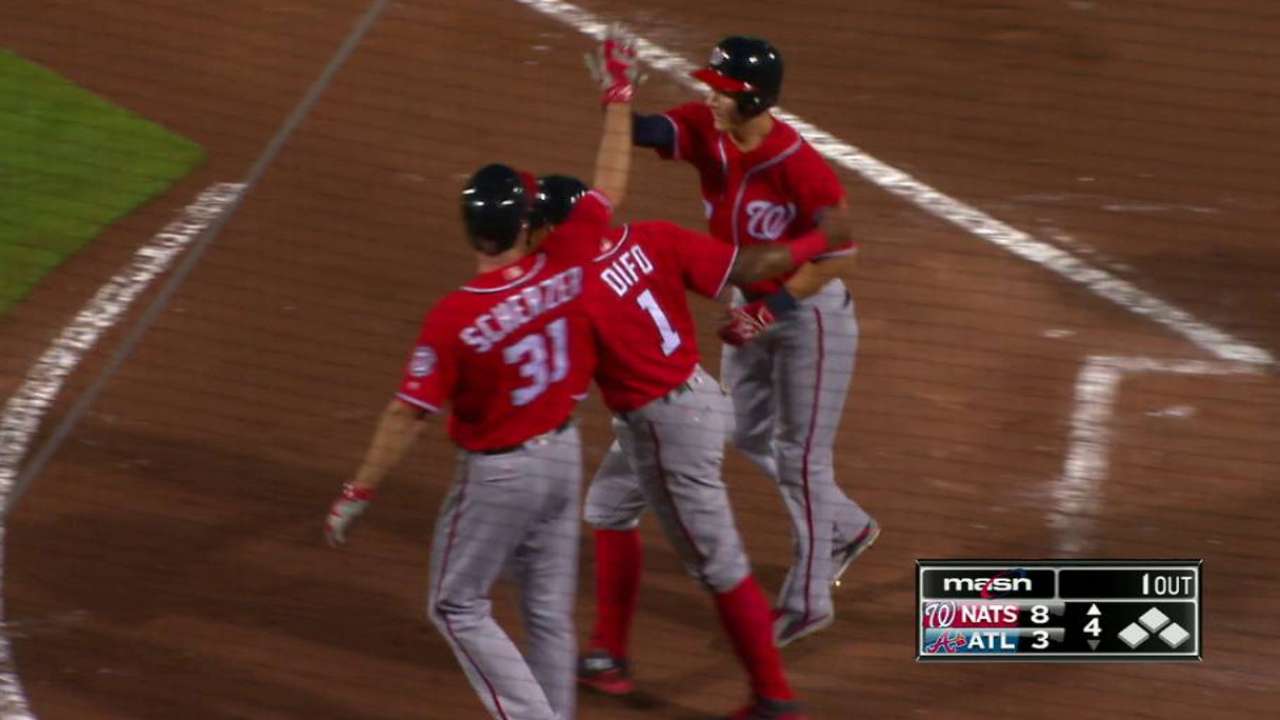 The limited amount of playing time hasn't stopped Revere from working hard on the field. He has made several sparkling plays in the outfield, but the one he made in Friday's 7-6 victory over the Braves may have topped them all.
With two outs in the bottom of the fourth inning, it looked like Freddie Freeman hit his 25th homer to right-center field off right-hander Tanner Roark. However, Revere leaped high and made a spectacular catch as he crashed against the wall to end the inning. Right fielder Bryce Harper, who had a front-row seat for the grab, was in disbelief and gave Revere a high-five.
"The main thing is, I don't want to be that guy in the locker room complaining while I'm on a good team," Revere said. "I have to do everything I can to help this team win a championship."
Bill Ladson has covered the Nationals/Expos for MLB.com since 2002 and writes an MLBlog, All Nats All the Time. He also can be found on Twitter @WashingNats. This story was not subject to the approval of Major League Baseball or its clubs.