Suarez impressing Reds with improved glove
Third baseman among MLB leaders in defensive runs saved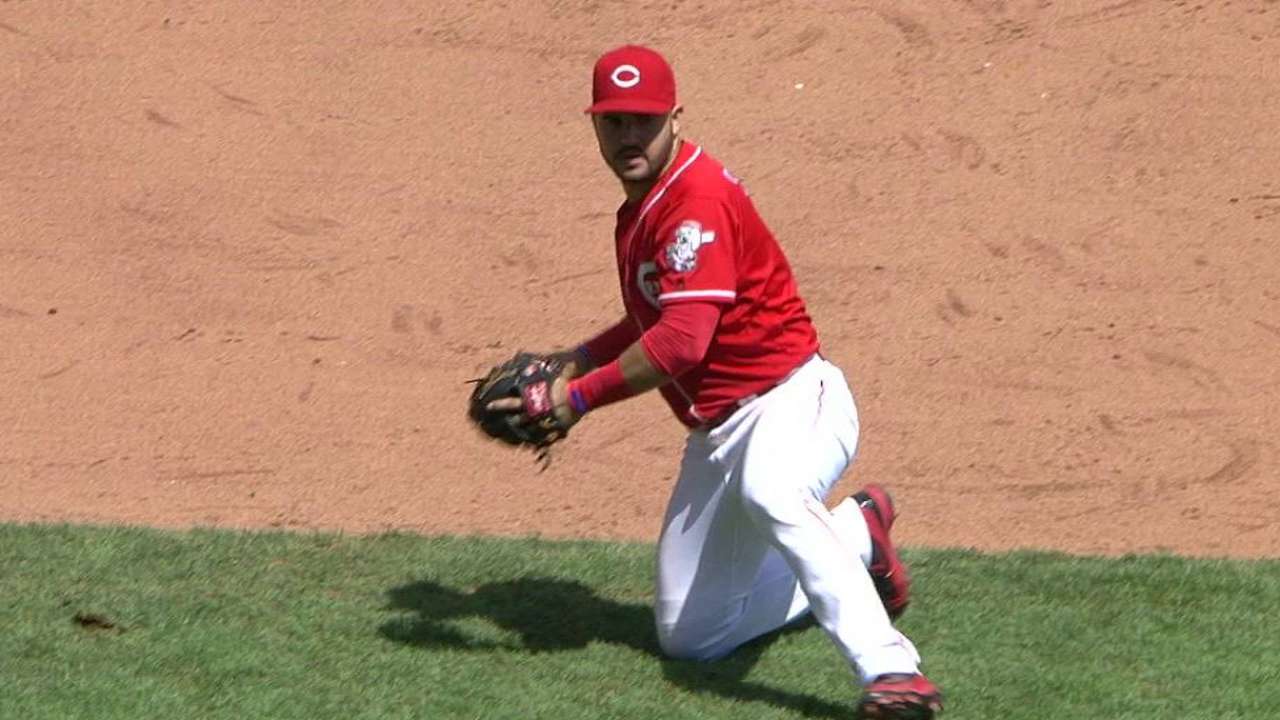 CINCINNATI -- Until this season, Reds third baseman Eugenio Suarez's experience with his position, defensively, was more of a dabbler rather than master craftsman. Suarez had all of 10 innings in parts of three big league games and 48 Minor League games.
While his transition from shortstop to third base is not a completed project to warrant master craftsman status, the Reds have been pleased with his progress.
"I think he's going to be an excellent defensive third baseman," Reds manager Bryan Price said. "I don't think there is any question he's going to hit and get better as an offensive player over time. I think defensively, there are those ebbs and flows and those are correctable, just as far as his focus and familiarity with the position grows."
Suarez, 25, hasn't always been smooth. His 19 errors are tied with D-backs third baseman Jake Lamb for the Major League lead. But Suarez made 12 errors over his first 53 games, and has committed seven errors over his last 65 games.
Advanced statistics have provided a more positive outlook. According to Fangraphs.com, Suarez is eighth among big league third basemen with four defensive runs saved and 10th with a 0.2 ultimate zone rating.
Those numbers are better than what Suarez's predecessor -- Todd Frazier -- is doing this season for the White Sox. Frazier has minus 1 defensive runs saved and a minus 5.4 UZR.
Back in May, Suarez also had a negative number in both categories.
Suarez is still capable of costly gaffes. On Aug. 17 against the Marlins, he let a routine groundball from Marcell Ozuna roll between his legs for a run-scoring error. On the other hand, he's more than capable of turning in a great play. The next night he made a nice play to catch a Christian Yelich foul pop before it landed in the seats. He's also made his share of diving stops on hot line drives.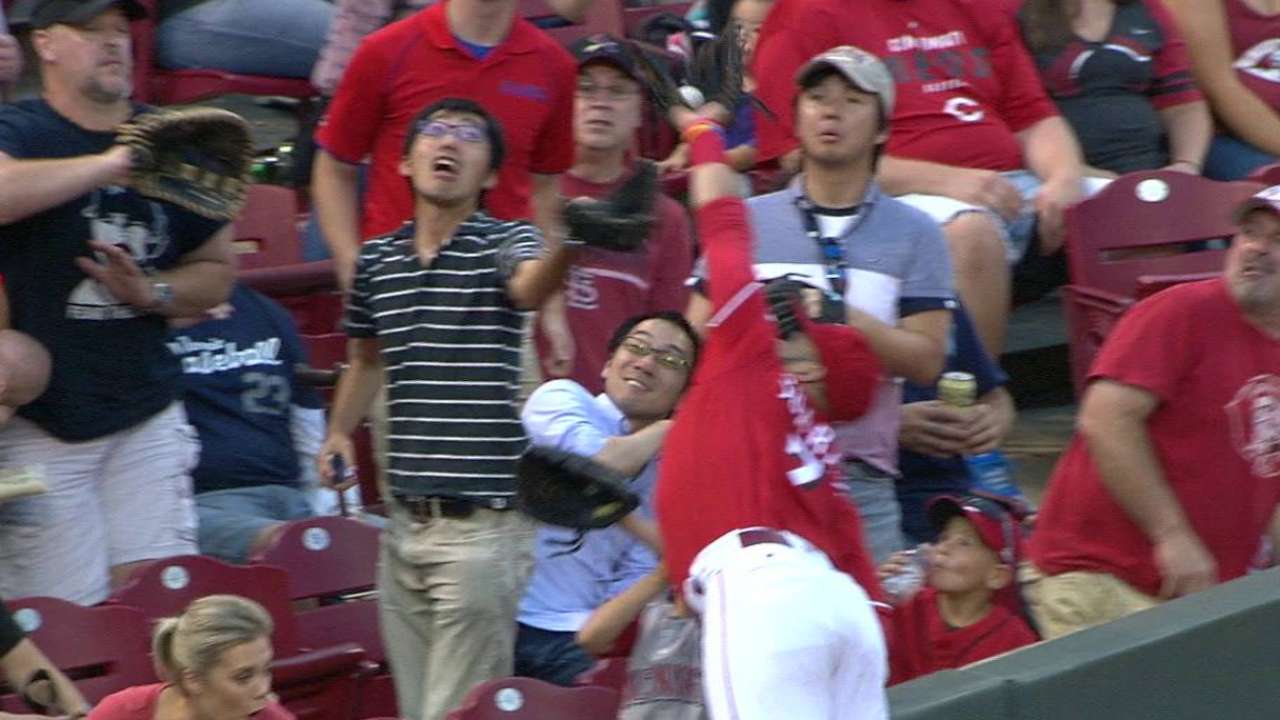 Offensively, Suarez is batting .251/.315/.431 with 19 home runs and 59 RBIs. A seven-game hitting streak ended during Monday's loss to the Dodgers, but he entered that game batting .330 over his past 31 games.
"I know for him, and for his psyche early in the season in particular, I'm sure it was challenging for him to cluster those errors and he's had a few periods where he's scuffled [offensively]," Price said. "But I don't think that's because he can't play the position. I think it's because there's a certain necessity to be locked in on every play and get familiar with the position."
Worth noting
• Reds shortstop Zack Cozart, currently dealing with left Achilles tendon inflammation, is out of a walking boot and has started doing some baseball activity. Cozart was able to swing a bat without issue. He has not been in the starting lineup since Wednesday and remains day to day.
Mark Sheldon has covered the Reds for MLB.com since 2006, and previously covered the Twins from 2001-05. Follow him on Twitter @m_sheldon and Facebook and listen to his podcast. This story was not subject to the approval of Major League Baseball or its clubs.