Hosmer happy to return to South Florida roots
Royals first baseman will have large cheering section at Marlins Park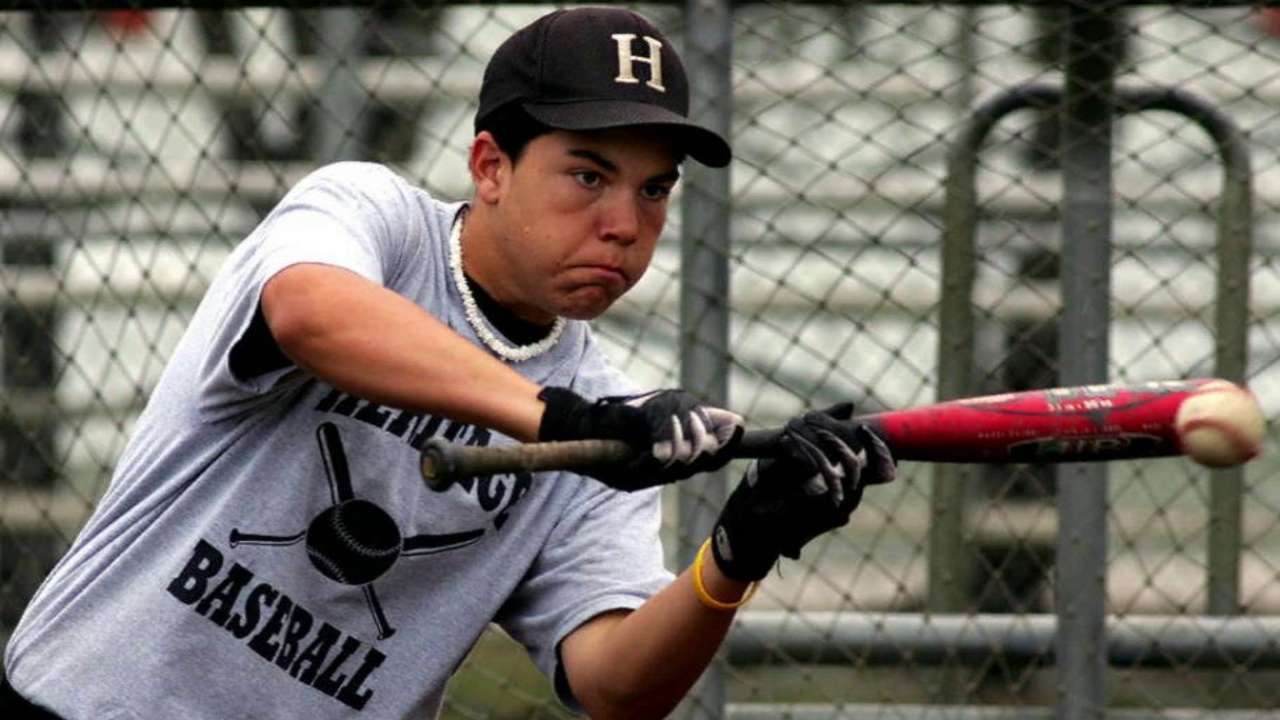 MIAMI -- Royals first baseman Eric Hosmer's roots run deep in South Florida. The No. 3 overall pick in the 2008 Draft out of American Heritage High School in Plantation, Fla., Hosmer developed his skills in the Miami area, where his father, Mike, was a firefighter for 29 years.
"It's what started it all for me," Hosmer said before Tuesday series opener at Marlins Park. "I remember coming to Marlins games with my mom and dad and watching them play, and hoping to be in their position one day. It drove me to work as hard as I possibly can to put myself in this position."
Tuesday's opener was the first game for Hosmer and the Royals at Marlins Park. He went 0-for-3 with a walk in a 1-0 win.
"It's pretty cool, it was cool to drive up to the stadium and just remember all those drives as a kid -- even though the stadium is different [the Marlins previously played at what is now called Hard Rock Stadium, home of the NFL's Dolphins] -- but just driving to see the Marlins play," said Hosmer, who estimated there were between 50-60 friends and family in attendance for Tuesday's game.
"I always dreamed to go and play in that stadium, so it's a very cool feeling today. It's special. There's been a lot that's gone into what I've accomplished so far in my career and a lot of people from this area have had a lot to do with it. So I'll be excited to play in front of all of them tonight. I'm excited for all of them to watch me and to see me compete on a big league field."
Hosmer hopes to delight his cheering section as the Royals continue to push for a postseason berth.
"We're caught up in the moment right now," he said. "We're not thinking about the past, what we've done up to this point, and we're not thinking about how much time is left during the season.
"We're just trying to come in and take care of business every day. We've been doing a good job of that as of late. So we've got to just stick to that approach."
It won't be Hosmer's first game played in Marlins Park. As a member of the United States team in 2013, Hosmer played there during the World Baseball Classic, replacing injured Yankees slugger Mark Teixeira on the roster.
Glenn Sattell is a contributor to MLB.com based in Miami. This story was not subject to the approval of Major League Baseball or its clubs.