Mariners add righties Zych, Walker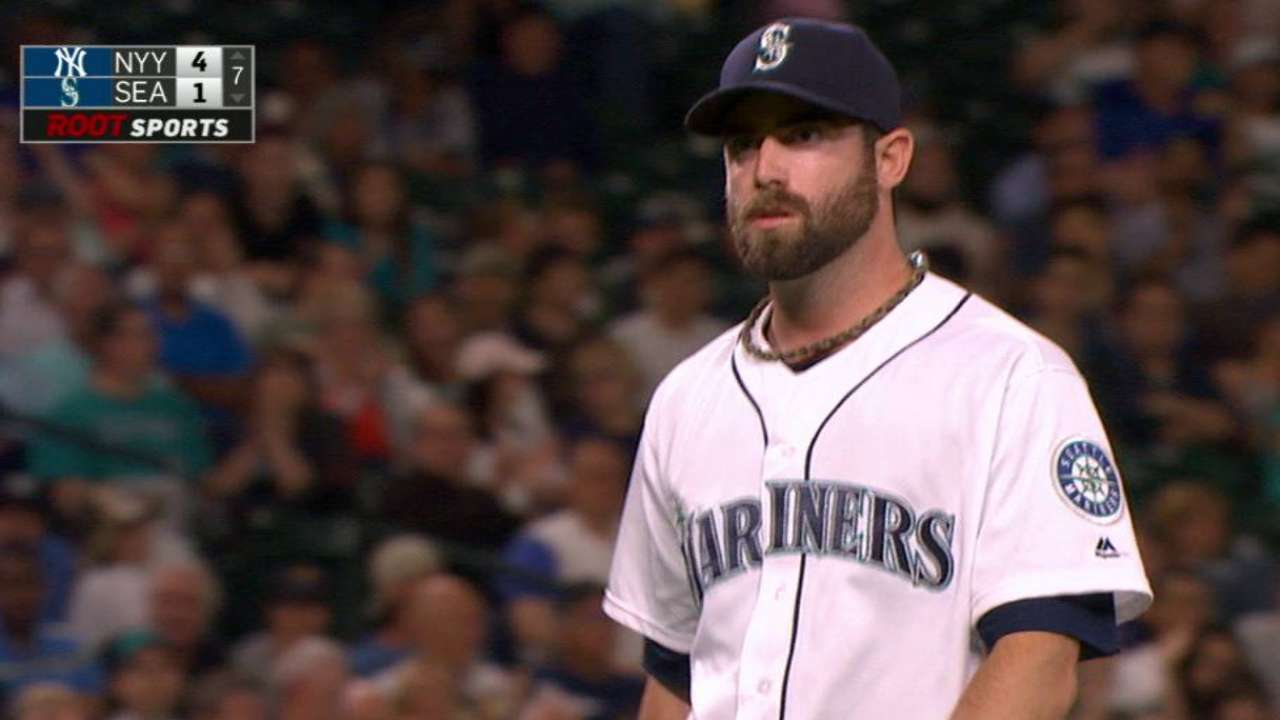 SEATTLE -- The Mariners activated right-handed reliever Tony Zych from the 60-day disabled list Tuesday to fill the hole in their bullpen, and they optioned infielder/outfielder Stefen Romero to Triple-A Tacoma.
The move was in addition to recalling Taijuan Walker from Tacoma to make Tuesday's start vs. the Yankees. Cody Martin was optioned to Tacoma to make room for Walker.
"Where our bullpen has been, the overuse of those guys, we thought we needed a fresher arm," manager Scott Servais said. "Tony's been throwing the ball really well, so we'll get him in there."
Zych pitched a scoreless seventh inning in Tuesday's 5-1 loss to the Yankees, allowing two hits and striking out one.
Zych had been out since May 2 with rotator cuff tendinitis. He pitched in four rehab games, most recently making two hitless one-inning appearances for Tacoma.
The Mariners had been down a pitcher since they placed right-handed reliever Drew Storen on the 15-day DL Monday, retroactive to Saturday, and recalled rookie outfielder Guillermo Heredia from Triple-A.
Romero replaced first baseman Dae-Ho Lee on the active roster on Friday, when Seattle optioned Lee to Triple-A to work on his swing. Since being recalled, Romero had started one game at first, and he went 1-for-2 with a walk and an RBI.
"I didn't necessarily see this coming when we brought him here," Servais said.
Without a right-handed first baseman to platoon with Adam Lind, the Mariners will have to get creative against left-handed pitching. Lind started Tuesday with CC Sabathia on the mound. Lind entered hitting .467 with four RBIs in 15 career at-bats against the left-hander.
Against lefties that Lind has less of a promising history with, Servais said utility Shawn O'Malley could see time at first.
Maddie Lee is a reporter for MLB.com based in Seattle. This story was not subject to the approval of Major League Baseball or its clubs.