Rangers put Hamilton on unconditional release waivers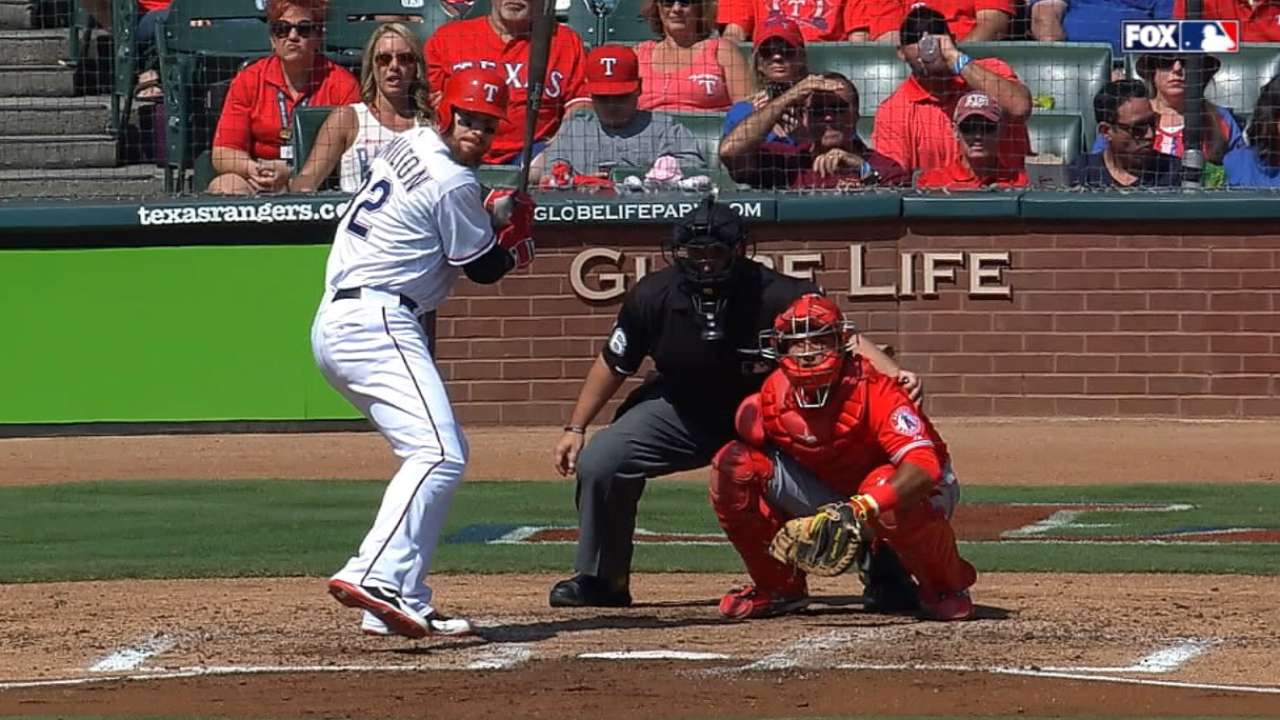 CINCINNATI -- The Rangers still have interest in outfielder Josh Hamilton coming to Spring Training on a Minor League contract, which is why they placed him on unconditional release waivers Tuesday.
Major League rules dictated the move be made before the end of August. Players released after Aug. 31 can re-sign with their former team, but can't play for them in the Major Leagues until May 15 of the following season.
Hamilton has made it clear he wants to play next season and is willing to return to the Rangers on a Minor League contract. But if he clears waivers, as expected, later this week, he will be a free agent in the offseason and able to sign with any team.
"We have talked with him about this possibility," general manager Jon Daniels said. "There is not a financial impact, but when you're talking about releasing somebody, you don't want to spring it on him. He understands what it means."
Hamilton, 35, has been out the entire season because of multiple knee surgeries. The last one was on June 8 to repair a torn ACL and cartilage damage. He is currently working out in Houston and is not expected to be cleared for baseball activities before December.
"Josh has reasons to be here … family and community," Daniels said. "I'm hopeful, if he's healthy, we'd like to have him back and we can work something out."
Money won't be an issue. Hamilton is still owed $30 million for next season under the five-year contract he signed with the Angels on Dec. 13, 2012. The Rangers acquired him on April 27, and under the conditions of the trade, the Angels are still obligated to pay the bulk of the salary.
Daniels said the Rangers will want to see Hamilton work out before making a commitment for 2017. But they also realize that other teams will be watching as well.
"There is a mutual desire if we want to continue the relationship," Daniels said. "In the meantime, he has options."
T.R. Sullivan has covered the Rangers since 1989, and for MLB.com since 2006. Follow him on Twitter @Sullivan_Ranger and listen to his podcast. This story was not subject to the approval of Major League Baseball or its clubs.