Duffy, Miller holding their own at new spots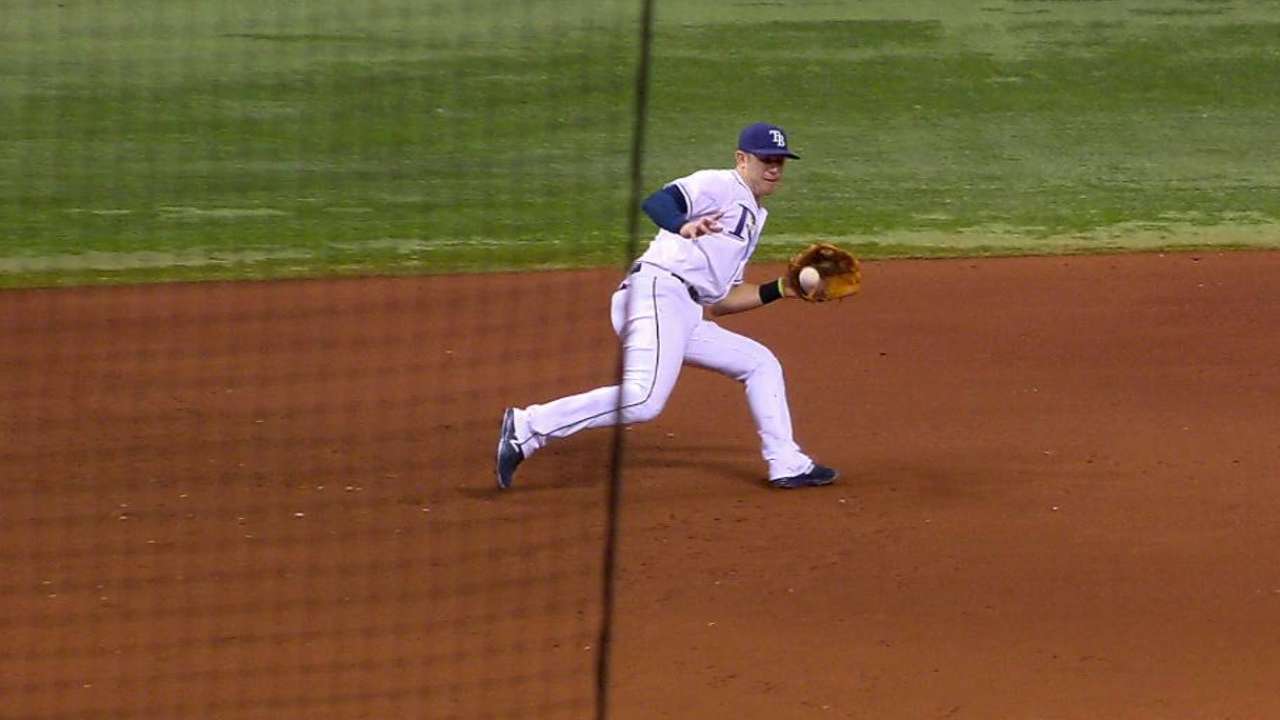 ST. PETERSBURG -- Matt Duffy and Brad Miller have transitioned well to their new positions since the pair changed the complexion of the Rays' infield.
Duffy came to the Rays in the non-waiver Trade Deadline deal that sent Matt Moore to the Giants. Once Duffy joined the team, he returned to his original position, shortstop, after playing third base for San Francisco. With Duffy taking over the shortstop duties, Miller shifted to first base from shortstop.
The pair has been in place at their respective new infield spots for approximately two weeks, and so far so good, said Rays manager Kevin Cash.
"I think [Duffy's] been tremendous for us," said Cash. "We asked him to go over there and make the routine play and he's done that. And he's been very consistent. His throws have been on the money and he's caught everything at him."
Meanwhile, Cash said Miller has shown "easy comfort" at his new position.
"I know there's been a couple of balls -- those tweeners between first and second, that [Miller has] wanted to go and get," Cash said. "And we knew that coming in that that would take place. But the way his footwork is around the bag, the way he's handled the throws, especially the ones in the dirt, we couldn't be more pleased with the way he's adjusted over there."
Cash made sure that the reporters in his office understood that playing first base is not an easy proposition.
"There's a lot of responsibility over there," Cash said. "Making plays for the three other defenders and receiving their throws. The little nuances on when to go on the in-betweeners and the bunts, and swinging bunts between first and the pitcher's mound. I think he's done a really good job. I think we're surprised at how quickly he's adapted."
Overall, Cash seems pleased with the outlook of the infield going forward.
"It's been nice," Cash said. "That combination of Brad and Matt Duffy is going to make our infield defense really strong."
Bill Chastain has covered the Rays for MLB.com since 2005. This story was not subject to the approval of Major League Baseball or its clubs.