St. Louis welcomes Hall of Fame Tour
Traveling Cooperstown experience visits one of MLB's most storied franchises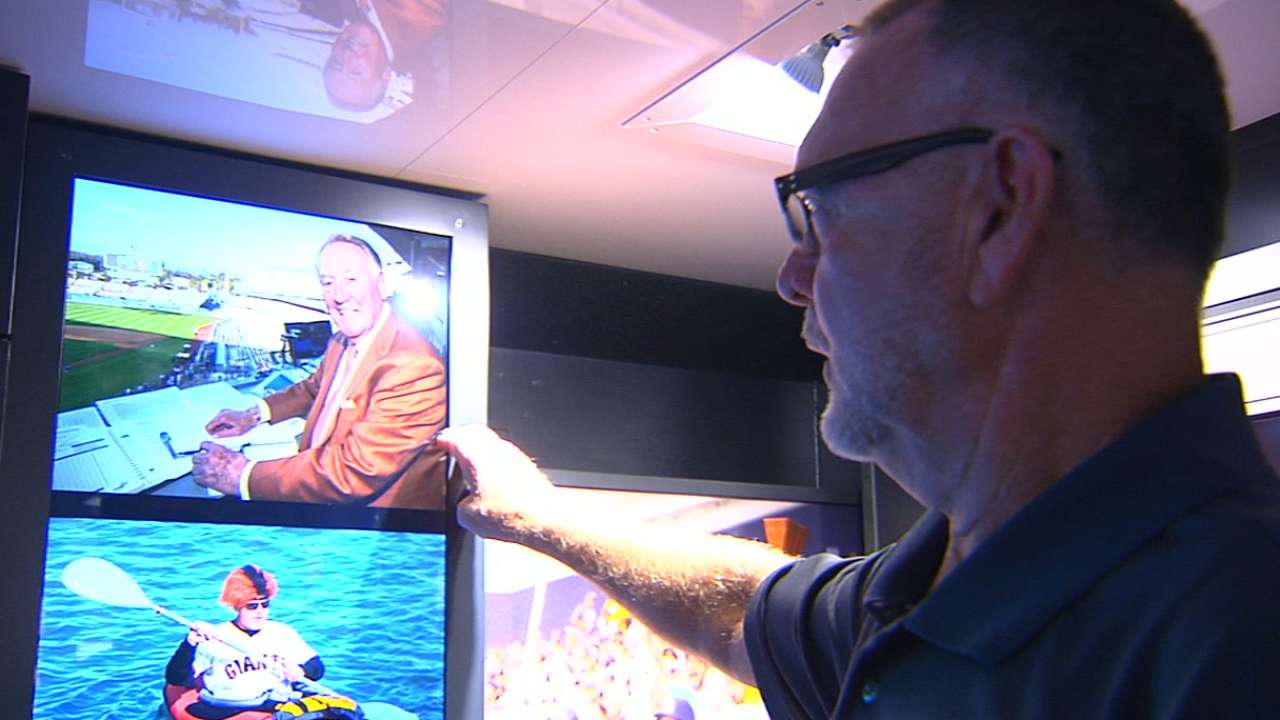 In St. Louis, baseball is as much a part of the city's history as the Mississippi River. Established as an NL team in 1891, the Cardinals own 11 World Series titles, second most in MLB history to only the New York Yankees. They are one of the oldest franchises in the game and boast some of the best players to ever to have set foot on a diamond -- from Rogers Hornsby to Albert Pujols. It's only fitting, then, that the next stop on MLB's Hall of Fame Tour is America's Gateway to the West.
The Tour visits Ballpark Village in St. Louis on Friday and remains through Sept. 11, and tickets for the exclusive showcase are on sale now at halloffametour.com. The Cardinals are home for the weekend from Aug. 26-28 and return again from Sept. 8-11, and the Tour is located just steps north of Busch Stadium -- making for the perfect outing before or after a game to create an all-day baseball affair.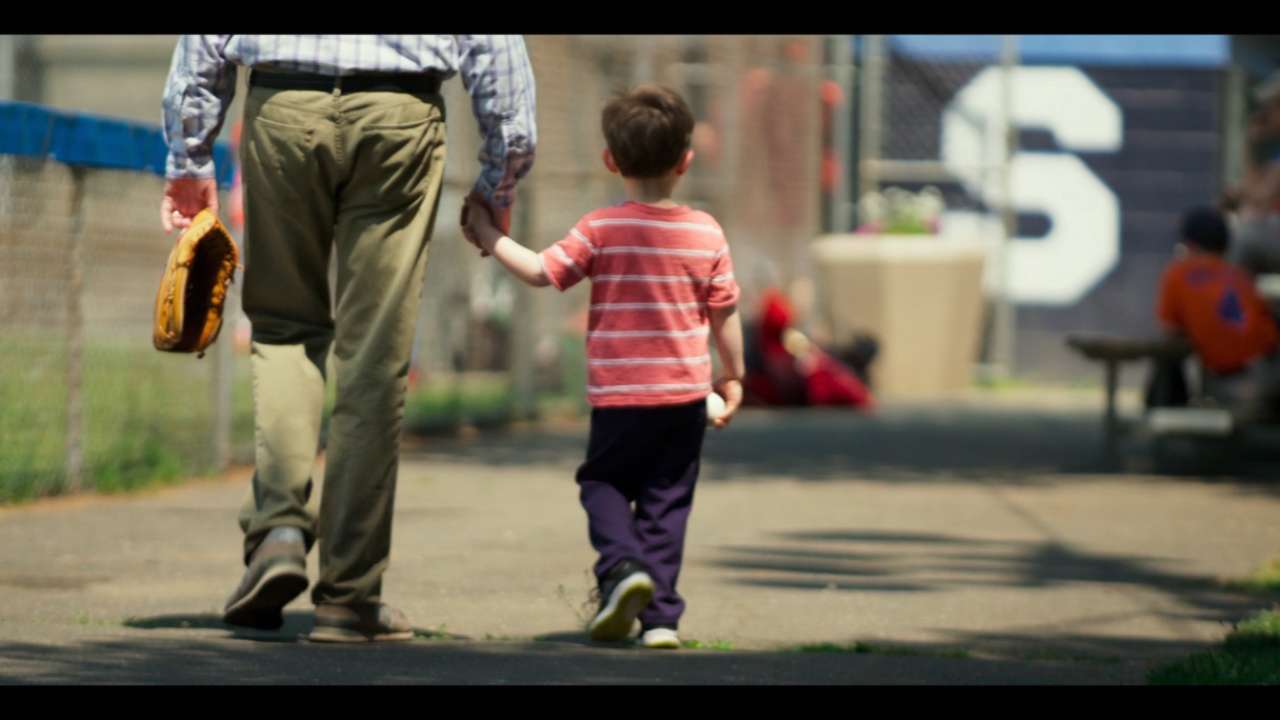 The Redbirds are well represented on the Tour, starting with baseball legend Stan Musial. The Hall-of-Fame outfielder played in an incredible 24 All-Star Games during his 22-year career with the Cardinals, and retired in 1963 holding a litany of National League records, including games played (3,026), hits (3,630), runs scored (1,949) and RBI (1,951).
"How good was Stan Musial?" legendary broadcaster Vin Scully once effused. "He was good enough to take your breath away."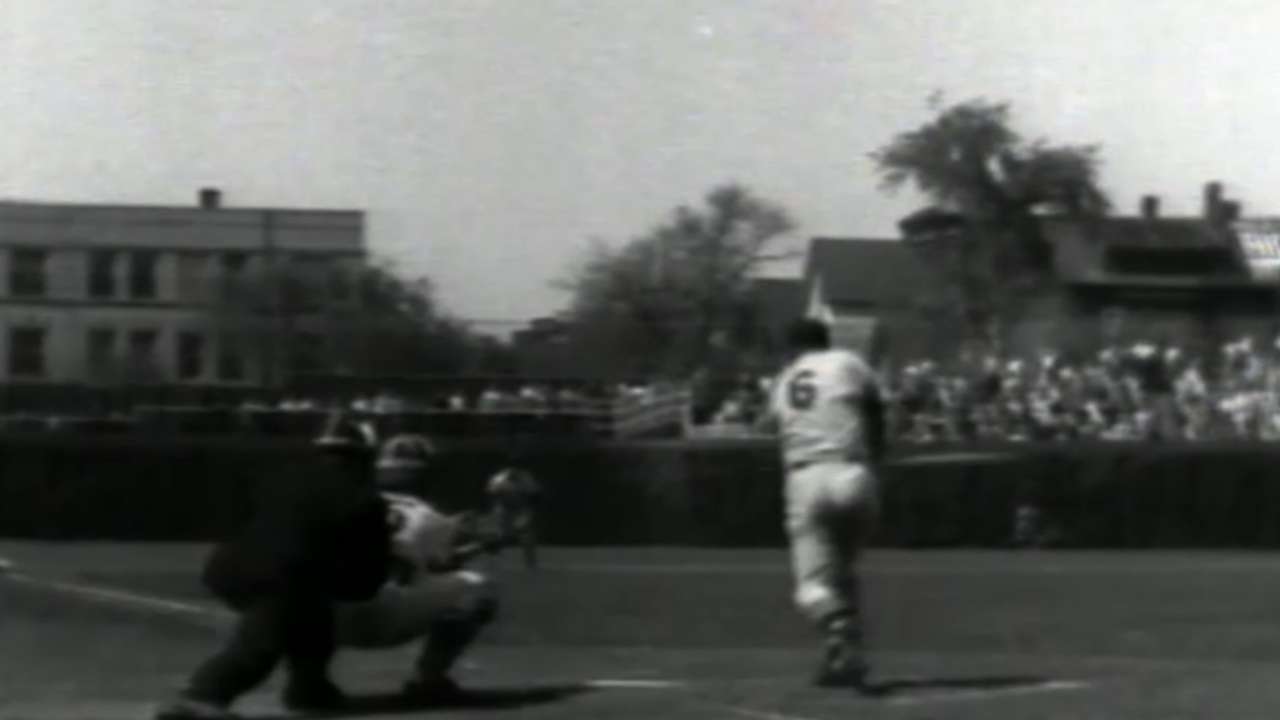 One of the most decorated athletes in baseball history, Stan the Man also won seven batting titles and three MVP Awards. Sure enough, you can find the cap from his final game on Sept. 29, 1963, in the exhibit.
Along with Musial's headgear, the Tour features 44 other artifacts from the Hall of Fame, plus interactive games and displays, an in-game virtual reality experience, and the first and only mobile IMAX movie. Prior to visiting St. Louis, it made stops at Modern Woodmen Park in Davenport, Iowa, Miller Park in Milwaukee and Kauffman Stadium in Kansas City. Plenty of familiar faces have dropped by to check out the Cooperstown collection, including Hall of Famers George Brett, Bert Blyleven, Rollie Fingers and Commissioner Emeritus Bud Selig, among others.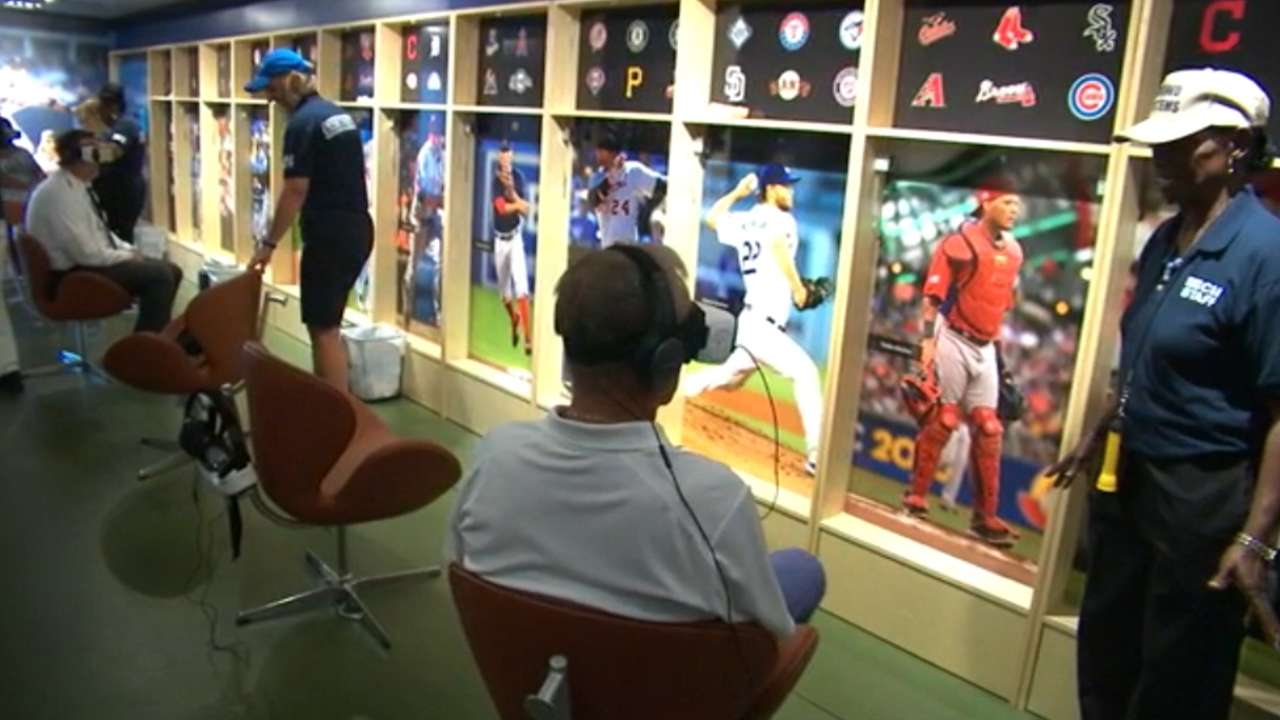 To the delight of Cardinals fans, Musial isn't the only icon from St. Louis celebrated on the Tour. Harry Caray's thick-rimmed glasses, which gave the famous former broadcaster his signature look, are on display, as is the jersey that David Freese's Cardinals teammates ripped off his back after he hit a Game 6-winning solo homer in the 2011 World Series.
The traveling showcase will later visit the Mall of America in Bloomington, Minn., from Sept. 16-29 and the Las Vegas Convention Center from Oct. 7-23. Visit halloffametour.com for more information.
Joe Sparacio is a reporter for Major League Baseball. This story was not subject to the approval of Major League Baseball or its clubs.