LeMahieu hitting goals at the plate in 2016
Rockies second baseman ranks second in NL batting title race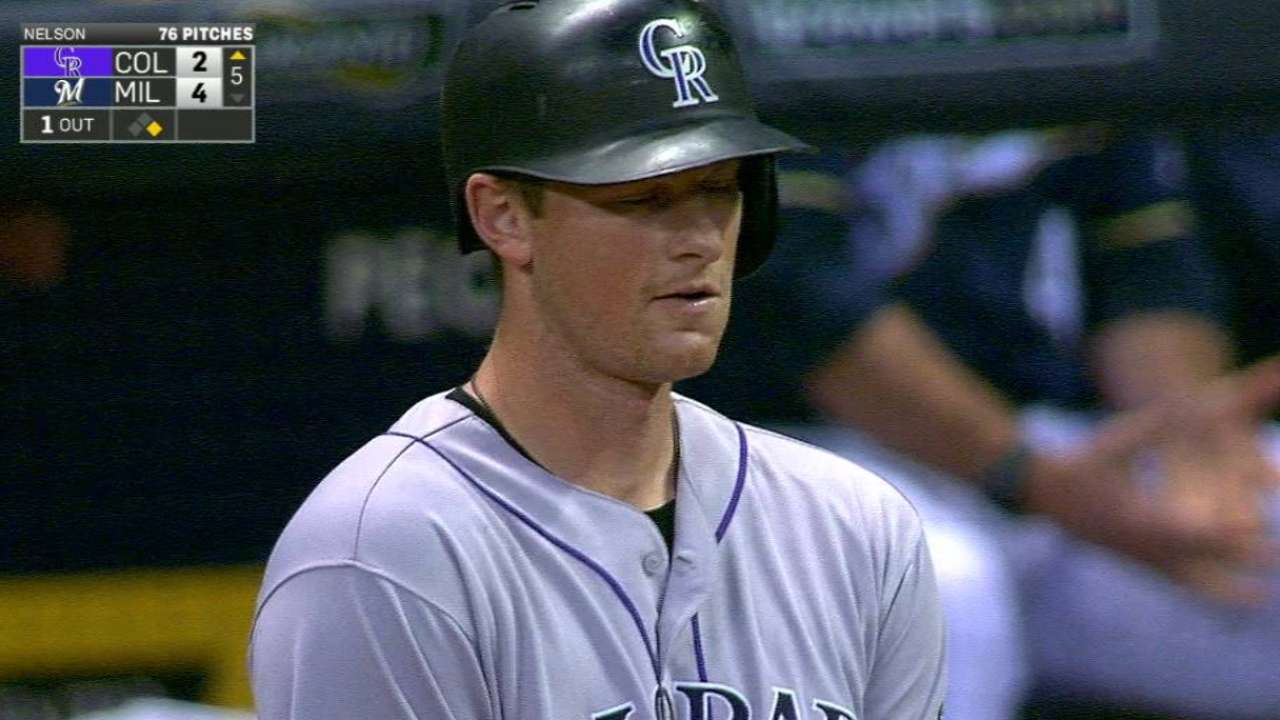 MILWAUKEE -- Leading the league in homers and RBIs, it only makes sense that Nolan Arenado would steal the national headlines for the Rockies, but DJ LeMahieu's recent torrid run at the dish should earn him a spot in those same conversations.
LeMahieu entered the day tied with the Nationals' Daniel Murphy for the NL batting title lead with a .345 average and added the lone RBI in Colorado's 4-2 loss to the Brewers on Monday. Over his last 18 games, the Rockies second baseman is batting .476 (31-for-65) with 17 runs, and his 128 wRC+ leads all Colorado hitters, minimum 30 games played.
"He's been good all year, to be honest with you," Rockies manager Walt Weiss said. "He's taken it to another level here recently. He's just a really good player and a really well-kept secret for some reason on a national level. He's having a heck of a year. He does it on both sides of the ball."
With a 1-for-4 night, LeMahieu's average dipped one point to .344, while Murphy tallied two hits against the Orioles to regain the lead at .347.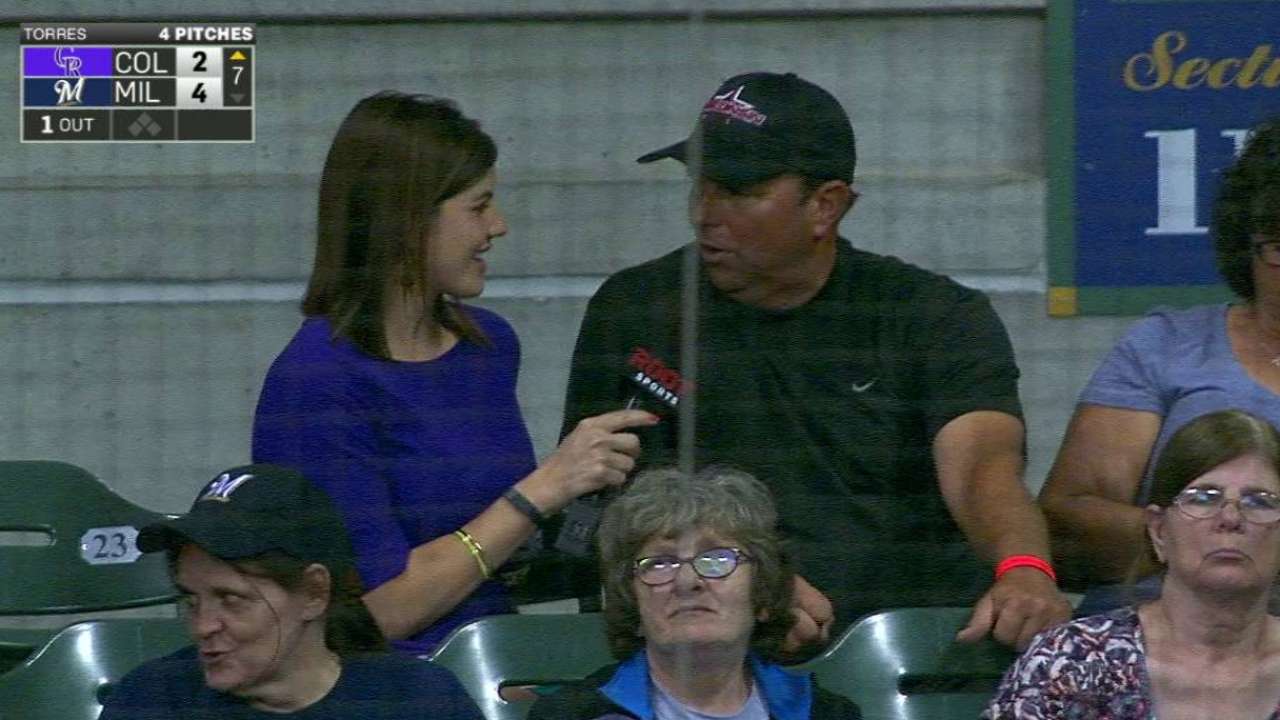 LeMahieu's 1.6 WAR in August is tied for the best in the Majors alongside teammate Charlie Blackmon, according to Fangraphs. Layered quietly behind the impressive hit totals and eye-popping slugging percentage is an ever-important plate discipline that has led to just five strikeouts in 94 August plate appearances (compared with 16 walks).
"We talked at the end of last year about the type of hitter he needs to be, and he understood that," Weiss said. "He's a very good self-evaluator. He wanted to cut back on his strikeouts, and that's exactly what he's done. Everything he's set his mind to, he's accomplished up to this point. He just keeps getting better and better."
On the season, LeMahieu has walked in a career-high 10.8 percent of plate appearances while striking out in a career-low 12.6 percent of them. He is swinging at fewer pitches in general (41.8 percent, down from career average of 46.5 percent), chasing fewer balls (23.9 percent; 28.8 percent) and making more contact (90.3 percent of swings; 86.3 percent).
"I feel comfortable with two strikes," LeMahieu said. "I don't want to get to two strikes, but I feel comfortable. I don't really change my approach too much. I might see the ball a little deeper, might get started a little bit earlier."
Not only is he being more selective and making more contact, but LeMahieu's contact has also been of high quality. Among all batters with at least 150 batted-ball events, his 93.1 mph average exit velocity entering Monday ranked 8th in the NL.
"I've had pretty much the same mindset all year, just the results are better recently," LeMahieu said. "To have the results I've had the last couple of weeks, you have to have some luck involved, there's no doubt. There's been other weeks where I felt like I've had the same type of at-bats and nothing to show for it, so it evens out a little bit."
Luck wasn't on LeMahieu's side in the first inning on Monday, when he scalded a ball 96 mph to the opposite field but was robbed of extra bases by Brewers right fielder Kirk Nieuwenhuis' diving catch. Don't expect that bout of bad luck to change the way LeMahieu goes about his business, though.
"He has a rock-solid approach at the plate," Weiss said. "It doesn't matter if he's facing left-hander or right-hander, we're at home or on the road, what the situation is. He's going to throw out a really competitive at-bat. He hits the ball from line to line. He's a really tough out."
Curt Hogg is a reporter for MLB.com based in Milwaukee.. This story was not subject to the approval of Major League Baseball or its clubs.