Stearns' Astros imports making impact on Crew
GM acquired Carter, Villar after spending last season in Houston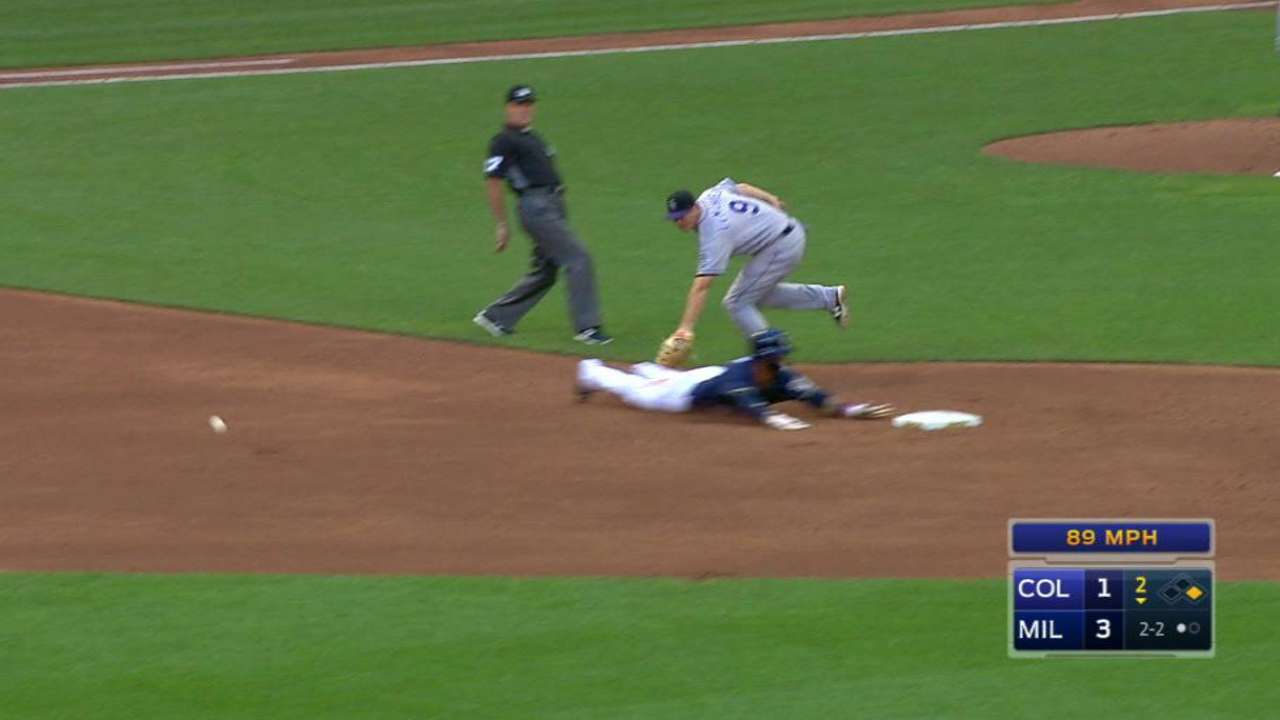 MILWAUKEE -- David Stearns' Astros imports reached nice, round numbers in the Brewers' 4-2 win over the Rockies on Monday.
Jonathan Villar stole a base in each of the first two innings to become the fourth player in franchise history to steal 50 bases in a season, and Chris Carter hit a solo home run in the third to become the first Brewer since 2012 to reach the 30-homer plateau. Villar was acquired in a trade and Carter via free agency after playing the previous three seasons under Stearns, who was Houston's assistant GM before taking the top job in Milwaukee.
Did they come to Milwaukee with chips on their shoulders?
"You've got to a little bit, especially being non-tendered, or in a situation where a team lets you go or they trade you or something like that," said Carter. "You have to keep working and try to get back to where you should be."
Villar came to the Brewers first via a Nov. 19 trade for Minor League pitcher Cy Sneed, a former third-round Draft pick who has a 4.40 ERA in 22 games, 18 starts, for Double-A Corpus Christi this season. Villar is the first Brewer to reach 50 steals since Scott Podsednik led the Majors with 70 in 2004. Pat Listach (1992) and Tommy Harper (1969 Seattle Pilots) also topped 50 stolen bases.
"I want to finish hard so I can make more. I'm ready for 60 or something like that," Villar said. "Tomorrow's another day. I'll try to make 51. I'll keep working."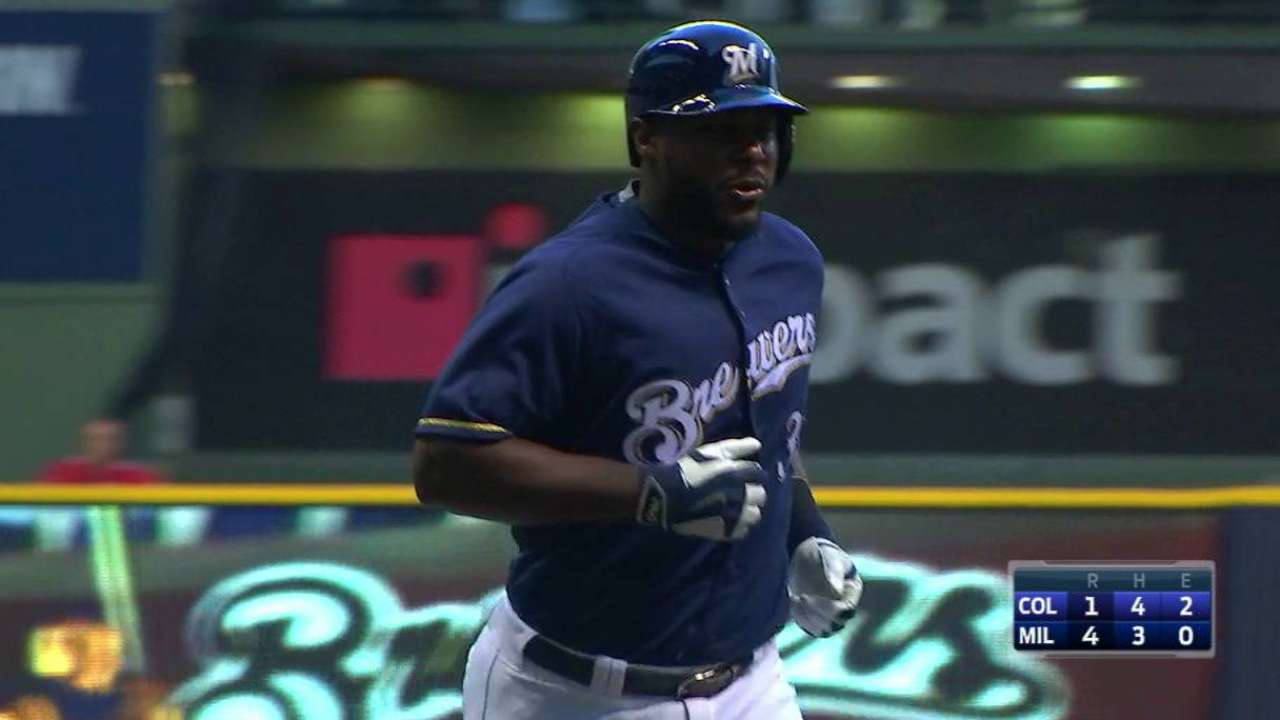 Carter, non-tendered by Houston after a down year, was Stearns' first free-agent acquisition when he signed a one-year, $2.5 million contract with another $500,000 in incentives. Stearns and his analytics crew thought his opposite-field power would play at Miller Park, and it has, to the tune of the Brewers' first 30-homer season since Ryan Braun (41) and Corey Hart (30) each reached the plateau in 2012. Including Carter, 18 different Brewers have hit 30-plus home runs in at least one season.
Twenty-one of Carter's 30 home runs have come at Miller Park.
"I always love coming back here and hitting," he said with a smile.
Carter's career high for home runs is 37, in 2014. Last season, he batted .199 with 24 home runs.
"I mean, all the fives and zeros are big numbers, and big positives from probably 20 on," Carter said. "Being persistent this year, I've had a better season than I did last year."
Carter has done his slugging in streaks, and he is in one at the moment. He has homered in three of the Brewers' last four games, including Sunday's tying, two-run shot in the ninth inning of a comeback win in Seattle.
"He was in a really good place in Seattle, I thought," Brewers manager Craig Counsell said. "You hope coming back home that it kind of continues.
"He's hit (37), so it is certainly in there. I think we knew he was going to hit home runs. We're on August 22nd and he's got 30. Everybody is certainly pleased with that."
Adam McCalvy has covered the Brewers for MLB.com since 2001. Follow him on Twitter @AdamMcCalvy, like him on Facebook and listen to his podcast. This story was not subject to the approval of Major League Baseball or its clubs.