Sardinas shines with defense in Padres debut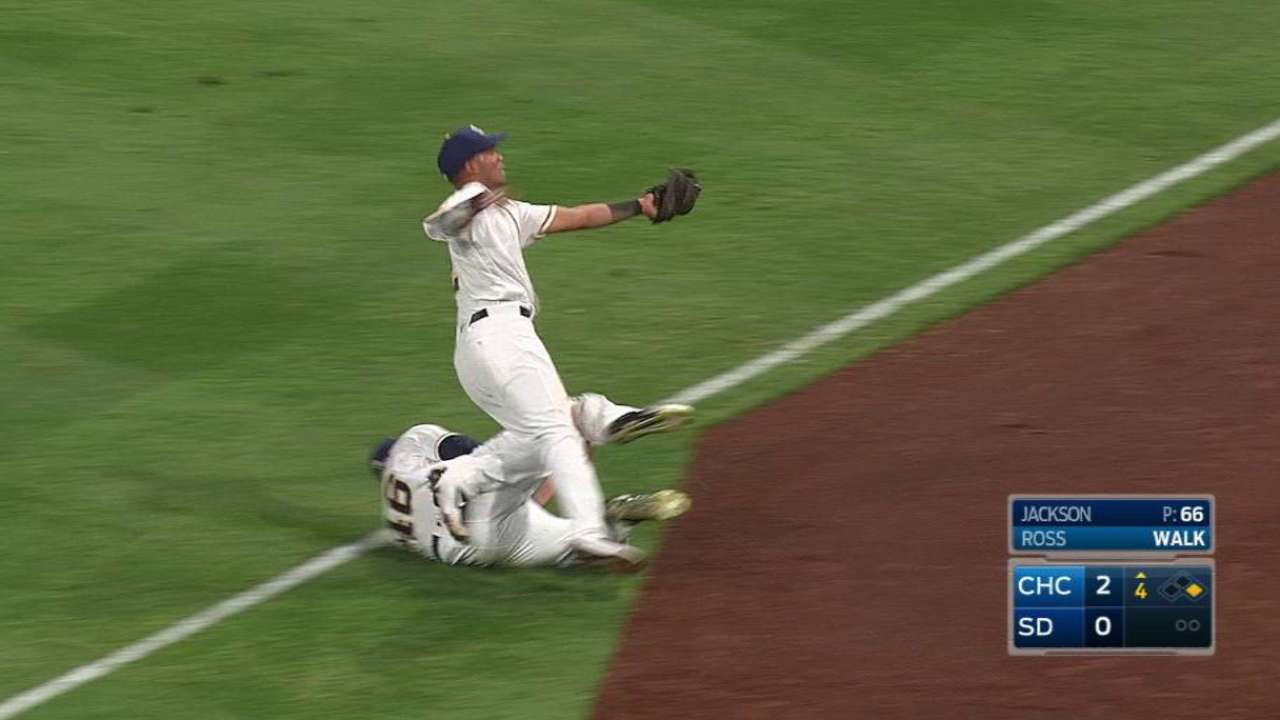 SAN DIEGO -- Luis Sardinas showcased some of the defensive prowess that originally made him one of the top prospects in baseball during his Padres debut Monday night in San Diego's 5-1 loss to the Cubs.
Sardinas showed excellent range and athleticism at second base, including an impressive catch in the fourth inning while falling over a sliding Patrick Kivlehan right-field foul ground.
"We felt good about him defensively today," said Padres manager Andy Green. "He's going to be over at short probably more consistently than second base. So that's a different spot. But for him, it was a very good debut, the lineout to left, the base hit to left -- it was a pretty solid day."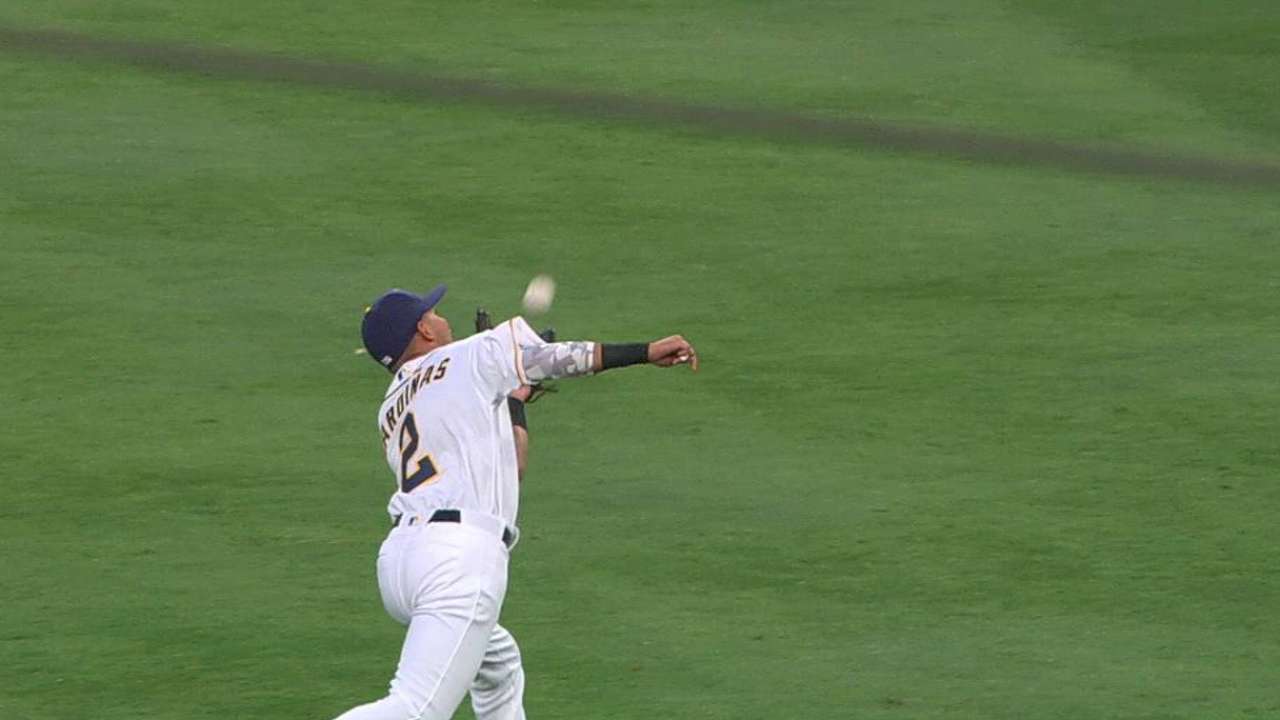 The Padres recalled Sardinas on Monday and moved rookie Jabari Blash to the 15-day disabled list with a sprained left middle finger.
"I think the biggest thing is just having more of a chance to play," Sardinas said of his promotion to the Padres. "Little more opportunity, they want me to work on some things, get in some more games and develop the talent that I have."
Sardinas is a former top 100 prospect who was originally signed as an international free agent out of Venezuela in 2009 by Padres General Manager A.J. Preller, who was with the Rangers organization at the time. San Diego acquired Sardinas from the Mariners on Aug. 15 after he was designated for assignment.
Sardinas started at second base and hit eighth in his Padres debut vs. the Cubs on Monday night. Green said that Sardinas would see most of his time at shortstop going forward. Ryan Schimpf got the day off with left-handed starter Jon Lester on the mound.
"We're excited to have him," Green said prior to the game. "He played well down in El Paso for the brief time he was there, and he's a guy that at one point in time a lot was really thought of [him]. And he's only 23 years old."
Sardinas played in six games with the Triple-A El Paso, hitting .273 (6-for-22) while drawing four walks and striking out three times. In 32 games with Seattle this season, Sardinas hit just .183/.203/.264.
As for Blash, his knuckle continued to be an issue for him with the bat in his hands.
"We tried to give him as much time as humanly possible to let that knuckle heal up, and I think we basically have played a man down for the last four or five days," Green said. "And it just wasn't getting better. "[It's] frustrating for everybody, frustrating for him in particular because he's at the Major League level with an opportunity to play on a consistent basis and just can't do it right now."
Worth noting
• Jemile Weeks (strained right hamstring) began a rehab assignment in the Arizona League Monday.
• Tyson Ross (right shoulder inflammation) is close to a rehab assignment of his own after a successful live bullpen session on Saturday. Nothing official has been announced, but Green said he was closer to going out on a rehab assignment than throwing another live bullpen session.
Carlos Collazo is a reporter for MLB.com based in San Diego. Follow him on Twitter @CarlosACollazo. This story was not subject to the approval of Major League Baseball or its clubs.