Kiermaier back, but Rays will exercise caution
Gold Glove center fielder dealing with hip soreness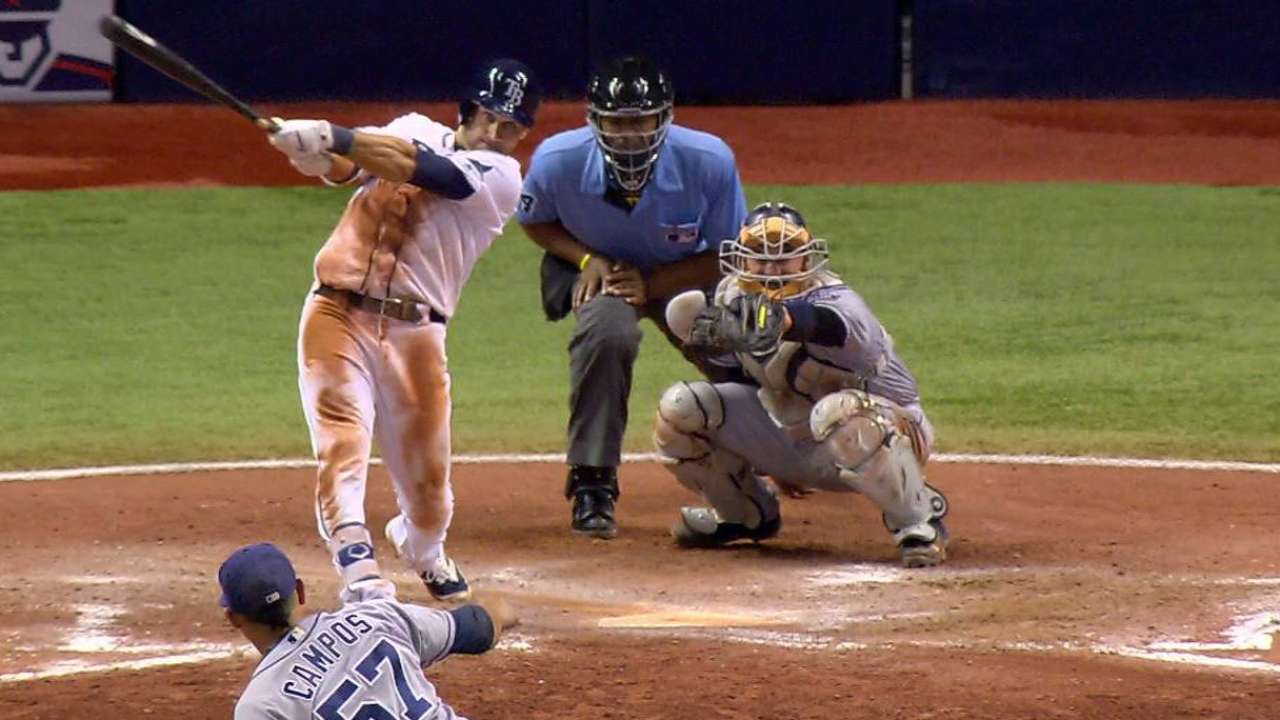 ST. PETERSBURG -- Kevin Kiermaier rejoined the Rays' starting lineup for Monday's 6-2 loss to the Red Sox after a two-day absence, but Tampa Bay is going to be cautious with its Gold Glove Award-winning center fielder.
The outfielder lasted less than three innings against the Rangers on Friday before departing with hip soreness. Manager Kevin Cash said Kiermaier's hip was sore before that game and listed him as day to day. Kiermaier returned to the field for the final two innings Sunday.
"It's gotten better," Cash said. "He was pretty adamant about wanting to get out there and play today. He understands how much we value him and need him out there; we're excited to have him back. But we're going to listen to what KK has to say and if he doesn't feel good enough, than we'll adjust, but right now he's good to go."
The Rays are playing a four-game series against the Red Sox before they depart on a six-game road trip. While the Rays are at Tropicana Field, they'll be careful with Kiermaier on its unforgiving turf.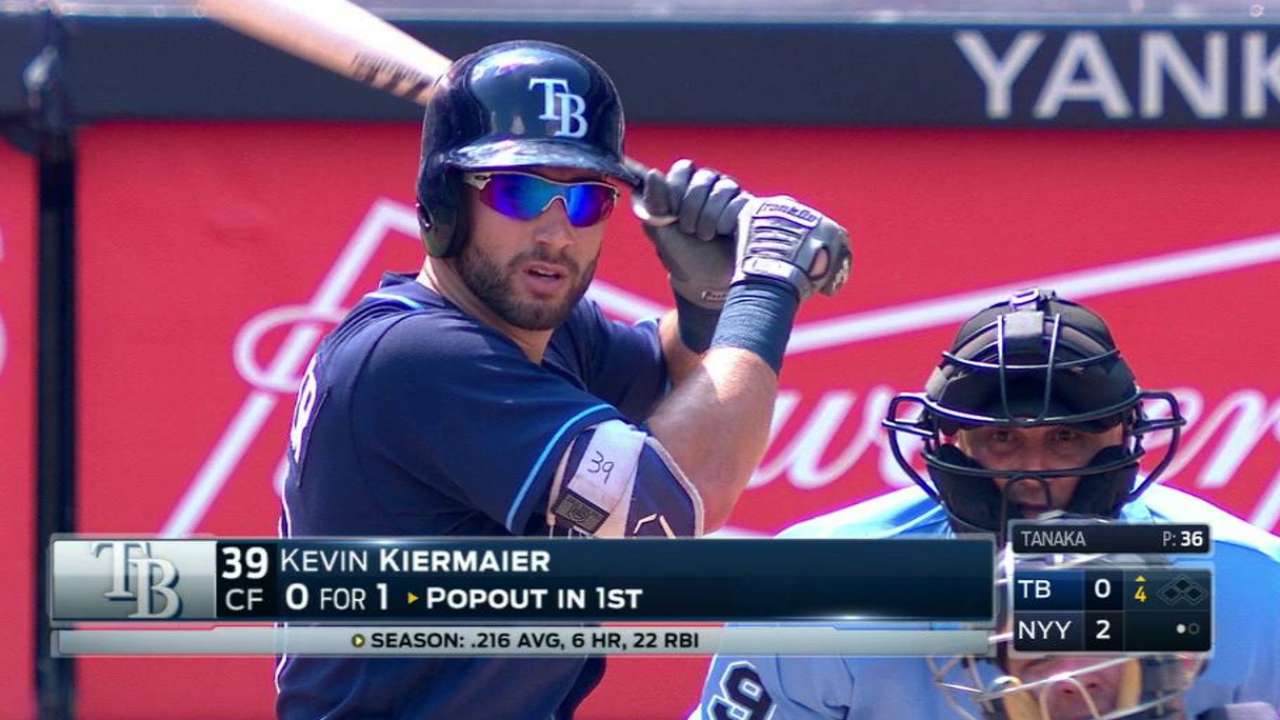 Kiermaier missed nearly two months earlier this season with a broken left hand and is in the midst of his worst offensive season. Entering Monday, his .222 batting average and .391 slugging percentage were both 32 points lower than his career average, and his .709 on-base-plus-slugging percentage was also on pace for a career low.
Still, his defense remains elite -- his 1.9 defensive WAR, according to Baseball-Reference.com, was seventh in MLB despite only playing 69 games -- and he's posted his best on-base percentage (.318). Factor in his speed and Kiermaier remains a valuable piece at the top of the order.
"When KK's not in our lineup, it seems like it shows up every day," Cash said. "We know we're best when he's out there kind of roaming the outfield and making the plays that he does and offensively what he's done -- he's provided a spark. He's continued to find ways to get on base and we're glad he's back."
Tampa Bay didn't miss a beat without him, though, winning both games against the Rangers. The Rays have won six of their past seven while averaging 8.8 runs per game in those six wins. Kiermaier's return just adds another dimension.
"Right now the lineup has balanced itself out," Cash said, "and we're getting quality production from everybody."
David Wilson is a contributor to MLB.com based in St. Petersburg. This story was not subject to the approval of Major League Baseball or its clubs.