Oberg lands on DL; Estevez recalled to 'pen
Right-hander suffering from axillary artery thrombosis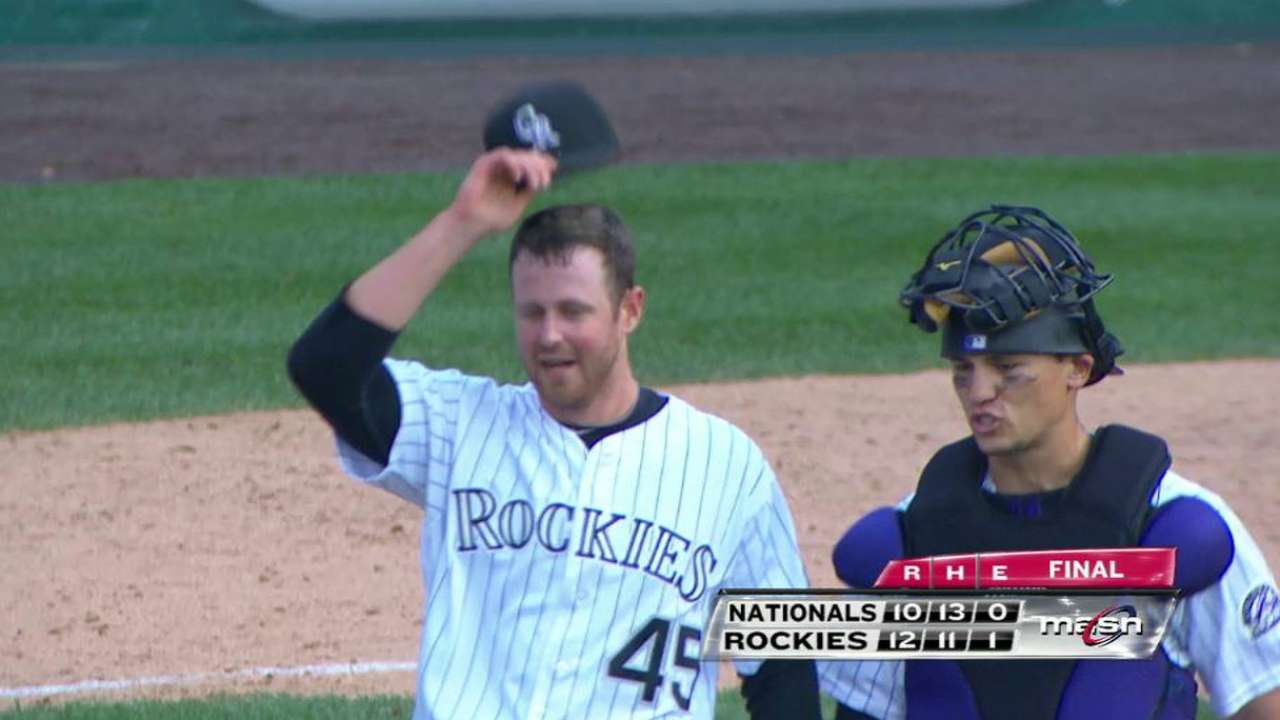 MILWAUKEE -- The Rockies placed reliever Scott Oberg on the 15-day DL with axillary artery thrombosis and recalled reliever Carlos Estevez prior to Monday's series opener with the Brewers.
Oberg, who last pitched on Friday, was experiencing tightness in his arm that required a "day or two" of rest, according to Rockies manager Walt Weiss. That tightness and fatigue, however, did not dissipate -- a symptom of the injury caused by arterial compression -- and tests revealed the severity of Oberg's injury.
"He went for some tests [Sunday]," Weiss said. "It showed some clots. It's a scary situation any time you talk about blood clots. It's a good thing we got on it early, but it was scary news when we got that. But I think they're taking care of it as we speak, and he's going to be OK. Tough news for Scotty."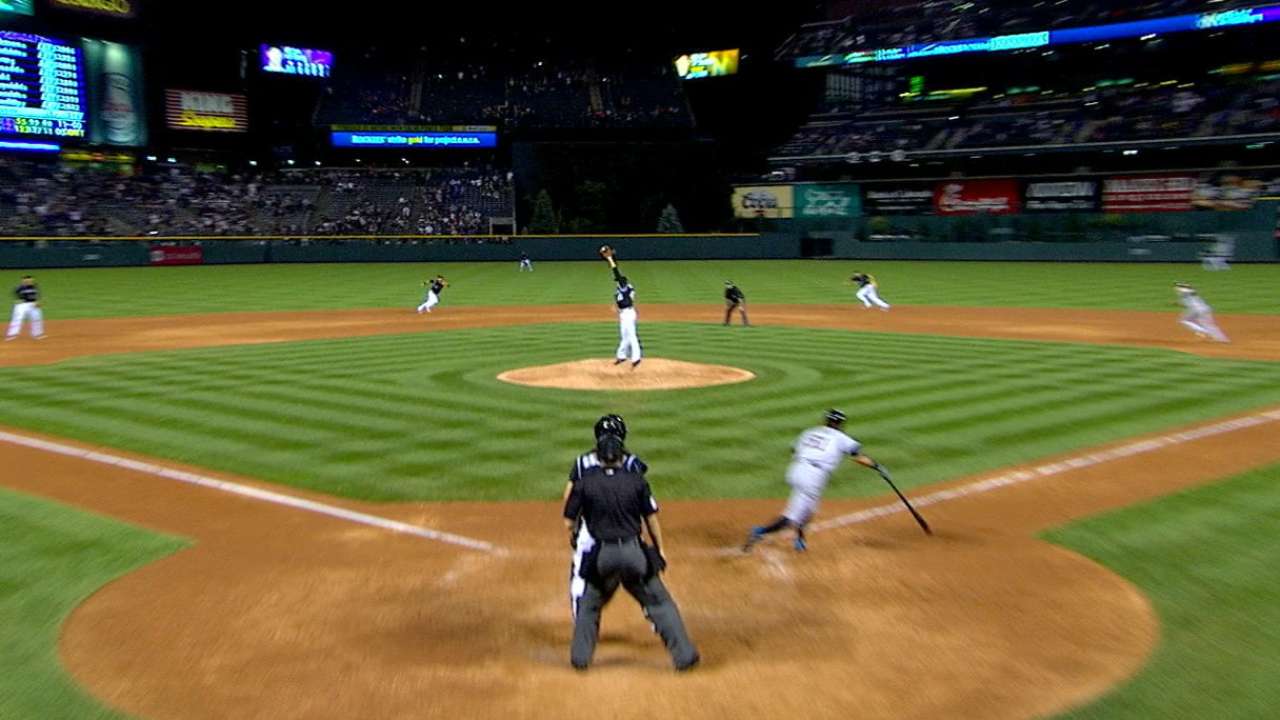 Oberg did not make the trip to Milwaukee with the Rockies and is not expected to join the team on the road trip that extends through Sunday in Washington. In 24 games this season, the right-hander owns a 5.19 ERA and 1.42 WHIP.
Estevez returns to the Rockies just three days after being optioned to Triple-A Albuquerque due to the activation of veteran reliever Chad Qualls. During his short trip to the Minors, Estevez did not pitch. Weiss said he plans to include Estevez in the workings at the back of his eight-man bullpen.
"I think he's going to be in the mix at the back end," Weiss said. "I was using him that way before we sent him down. He was getting some high-leverage innings. We're kind of mixing and matching there in the back end with our right-handers. Carlos will be one of those guys."
Rockies rumblings:
• Outfielder Charlie Blackmon (right big toe) was available to "do more than just pinch-hit" on Monday, Weiss noted, and is expected to return to the starting lineup on Tuesday.
Blackmon entered the series with nine homers in his last 13 games. From Aug. 6-15, according to Elias, he became the second player in Major League history to record at least 24 hits, including nine or more home runs, within a 10-game span.
Curt Hogg is a reporter for MLB.com based in Milwaukee.. This story was not subject to the approval of Major League Baseball or its clubs.