Tale as old as time as NL West powers meet
Eternal rivals Giants, Dodgers set to battle for division lead
SAN FRANCISCO -- Having faced must-win situations before, the Giants know that their upcoming three-game series against the Los Angeles Dodgers isn't one.
And yet ... it's the Giants against the Dodgers, a matchup that thrills purists, brings the blood of partisans for both teams to a ferocious boil and always seems to prompt maximum intensity from both ballclubs.
Many of the current Giants experienced the postseason of 2012 -- when they won six consecutive games in which they faced elimination -- and 2014, when Madison Bumgarner bracketed October by blanking Pittsburgh in the Wild Card game and pitching five shutout innings in World Series Game 7 at Kansas City. Those were win-or-else instances.
• Bumgarner set to open NL West clash
By comparison, the Giants' three-game series that begins Tuesday night at Dodger Stadium is a dress rehearsal for the postseason. Owning a one-game lead over the second-place Giants in the National League West, the Dodgers can distance themselves from San Francisco incrementally by winning or sweeping the series. Or the Giants can tighten the race if they outperform Los Angeles.
• Rogers: Sizing up SF, LA ahead of key series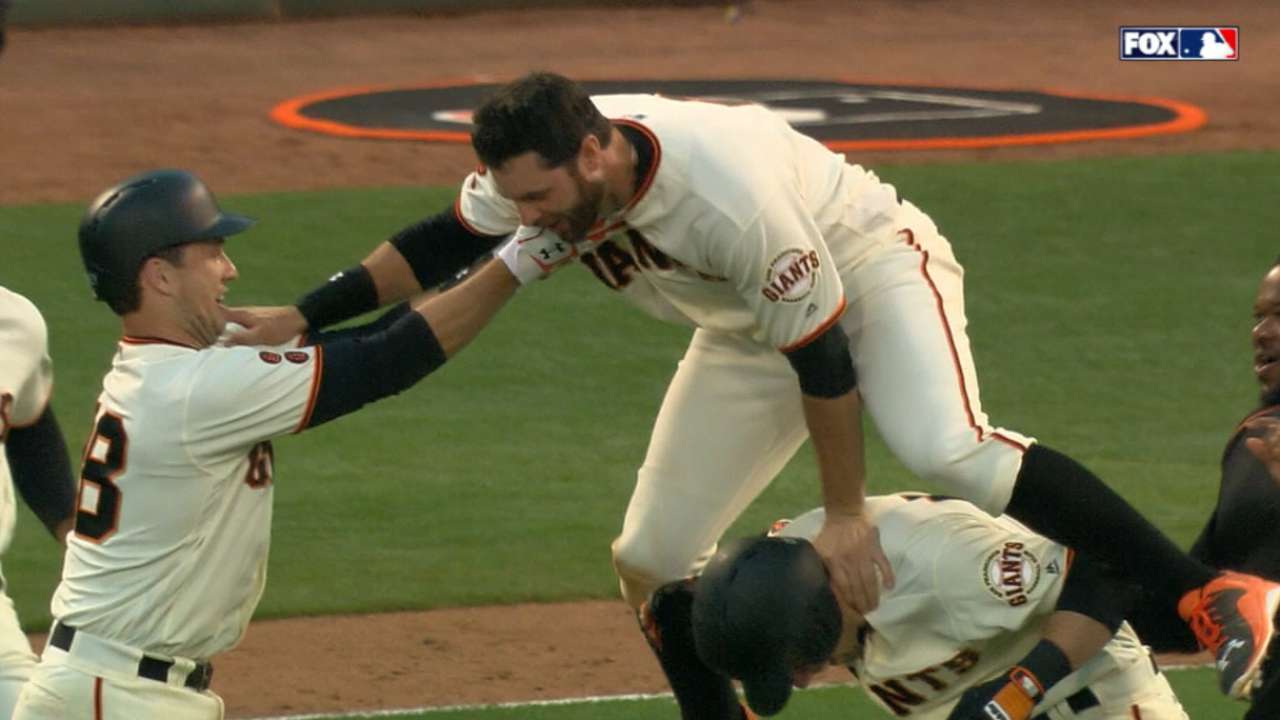 The loser of this series will remain in contention for a Wild Card spot. Moreover, San Francisco and Los Angeles will play six of their final 13 regular-season games against each other, so this series is far from the ultimate determination for supremacy in the NL West.
"I think all games are critical when you get to this part of the season," Giants manager Bruce Bochy said.
However ... this is the Giants against the Dodgers. These matchups always mean something once the first pitch is thrown.
"I think it does add a little bit more," Giants reliever Sergio Romo said. "They're our rivals. Our life rivals. Our league rivals. Our world rivals. This isn't like a heavyweight championship bout at this moment, but it's definitely a top contenders bout, you know what I'm saying?"
Giants shortstop Brandon Crawford knows. He rooted for the Giants while growing up in the San Francisco Bay Area. Now a seasoned professional, Crawford knows better than to place undue importance on any game. Should the Giants sweep Los Angeles before losing their next few games or series, they will have accomplished nothing.
Still ... it's the Giants against the Dodgers.
"Every series against the Dodgers is a big series," Crawford said. "If one's in first and one's in second, it doesn't matter what the lead is, because I think the past has shown us that either of us can get hot late in the season."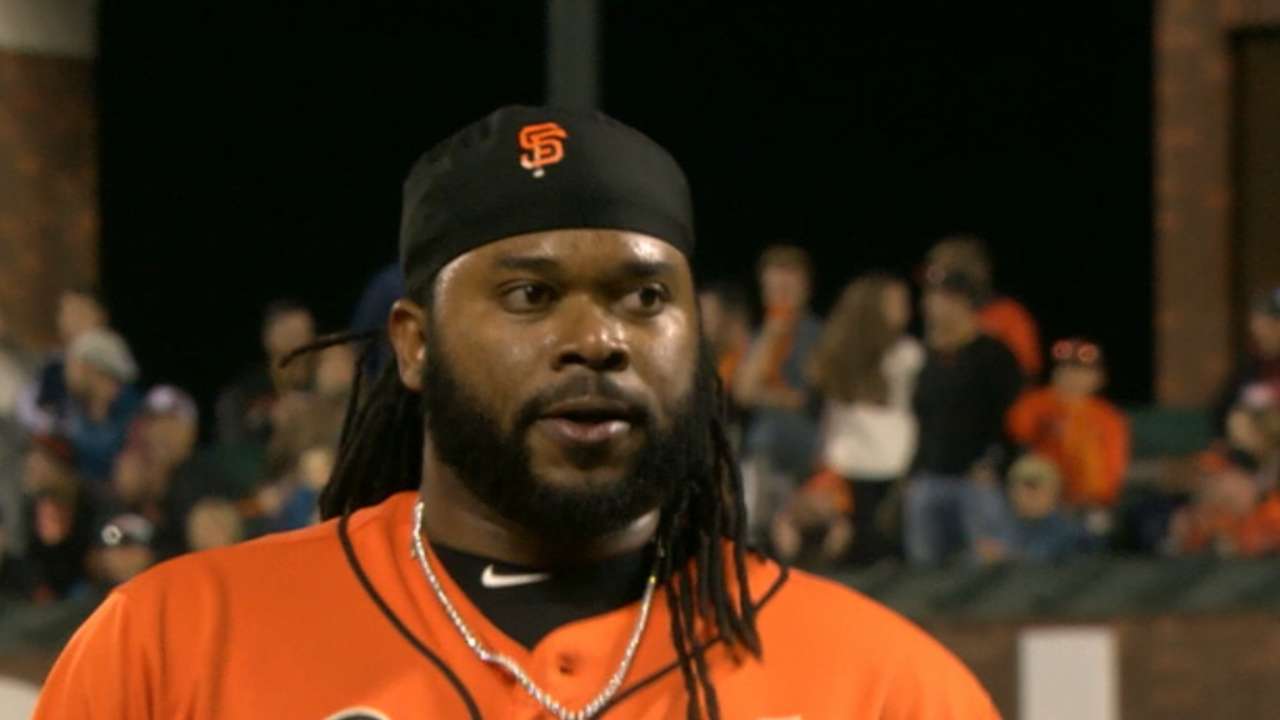 Expressed in slightly different terms, anything can happen. This year has provided an example. The Giants moved into a tie atop the division standings on May 11, took sole possession of first place on May 15 and owned a whopping eight-game lead over the Dodgers on June 26 with a 49-28 record. Since then, the Giants have doubled their loss total while staggering through a 19-28 malaise. That enabled Los Angeles to creep into first place last Tuesday.
In another recent surge, the Giants trailed Los Angeles by 7 1/2 games on May 27, 2012. Beginning that day, the Giants went on an 11-4 binge to trim four games from the Dodgers' lead. San Francisco assumed first place by the end of June and secured it for good on Aug. 20.
The most fabled comeback occurred in 1951, when the Giants trailed the Dodgers by 13 games before winning 37 of their final 44 games to forge a first-place tie and force a three-game playoff. That drama concluded with Bobby Thomson's home run.
Such moments have immortalized the ongoing Giants-Dodgers feud in Major League lore. Ask left-hander Will Smith, one of the newest Giants who was acquired from Milwaukee hours before the Aug. 1 non-waiver Trade Deadline.
"Being a baseball fan, you definitely know about the Giants-Dodgers rivalry," Smith said. "Derek Law and I were talking about it the other day. We're excited to go there and play those games. They're meaningful games right now. The rivalry just makes it that much better."
Naturally. It's the Giants against the Dodgers.
Chris Haft has covered the Giants since 2005, and for MLB.com since 2007. Follow him on Twitter at @sfgiantsbeat and listen to his podcast. This story was not subject to the approval of Major League Baseball or its clubs.