For Norris, competition is par for the course
When off mound, Dodgers right-hander loves to play golf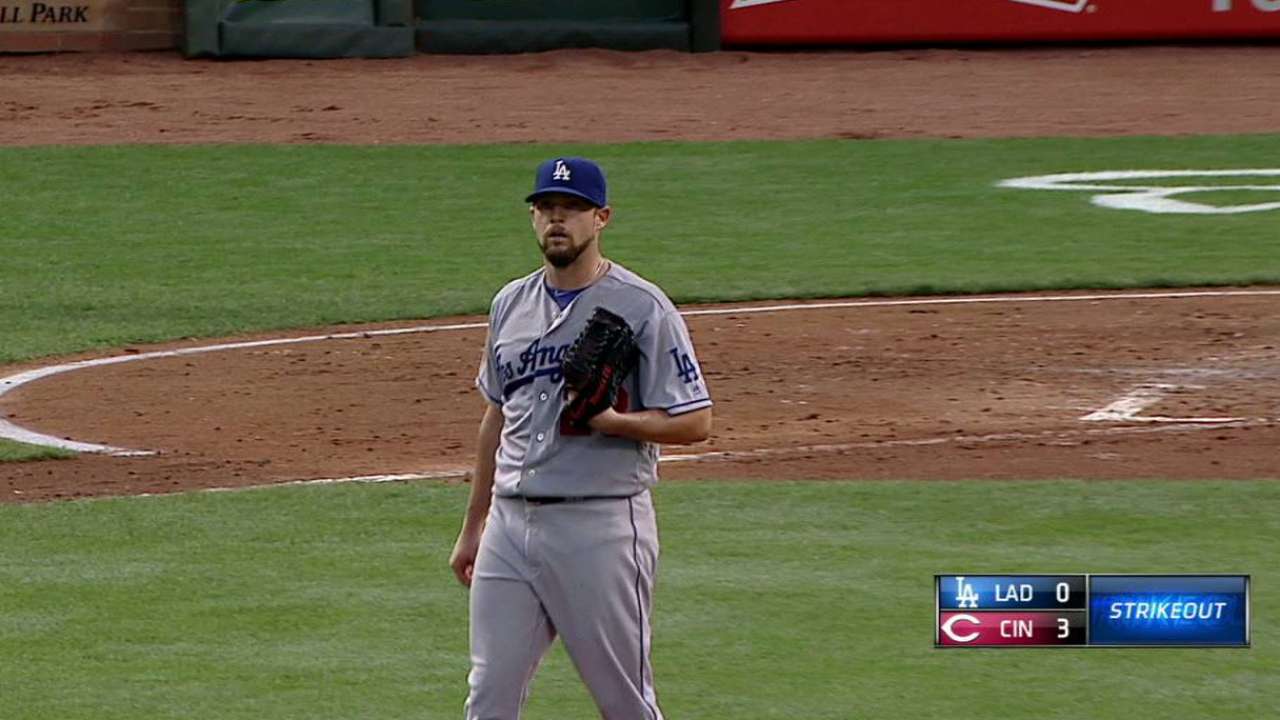 LOS ANGELES -- For as far back as he can remember, Dodgers pitcher Bud Norris had a baseball and bat in his hands. Or golf clubs.
"My dad was a collegiate golfer at Cal Berkeley," said Norris. "He passed the game on to me. I must have been 3 or 4 or 5 when I started, around the same time as baseball."
Norris, 31, is a throwback to the days when Major League starting pitchers would make a round or two of golf part of their between-starts routine. Some ballplayers made their offseason homes in the Sun Belt just to hone their golf game. A native Northern Californian, Norris now lives in Texas.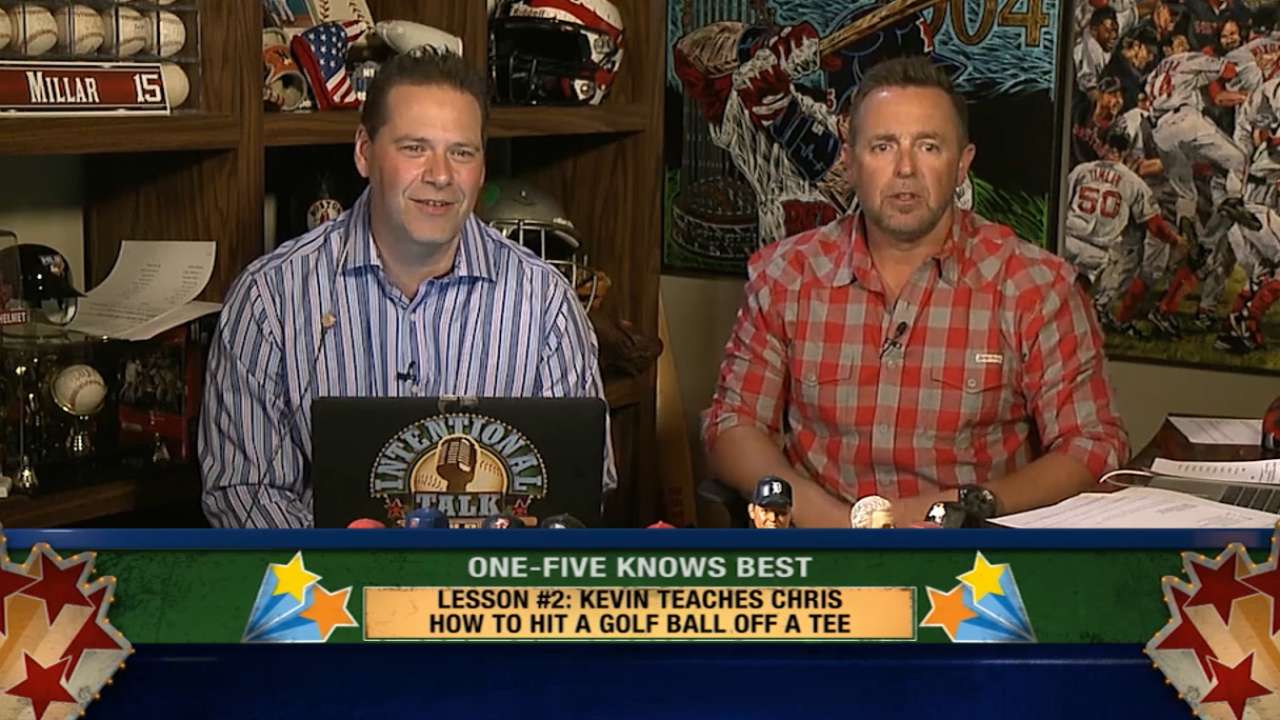 "It's an amazing game, something part of the great relationship with my father, first and foremost," Norris said. "My dad taught me at a very young age and it's carried me all through my life, to be as good a golfer as I am now. But those cherished memories we had, spending four or five hours together on the golf course, kind of learning the game and being outdoors. The game means a whole lot to me."
Norris said he's a 3 handicap. But along with the satisfaction of flirting with par, he said the similarities between his hobby and his profession make him better at both.
"It's the mental sharpness and the competitive edge," Norris said. "I'm an athlete, I love to compete. Competing is what we thrive on. In the Major League season, we get to compete every single day. That's a lot of fun. But when you leave MLB or leave NFL, it kind of goes away. So how else can you find that? My way is out on the golf course. When you're on the golf course, you're really competing against yourself. That's the thing about golf, you have to mentally figure that out first. You're not really playing against other guys, you're playing against the scorecard.
"There is a relationship between being out on the mound and being out there standing over a tee shot or a five-foot birdie putt. There's a lot of mental stuff you can really learn from that."
Norris was acquired by the Dodgers from the Braves on June 30 as an emergency solution after Clayton Kershaw sustained a back injury. Norris suffered a minor back injury himself a month later, but he's healthy now and the Dodgers expect him to be a contributor to their pennant race -- be it in the starting rotation or out of the bullpen.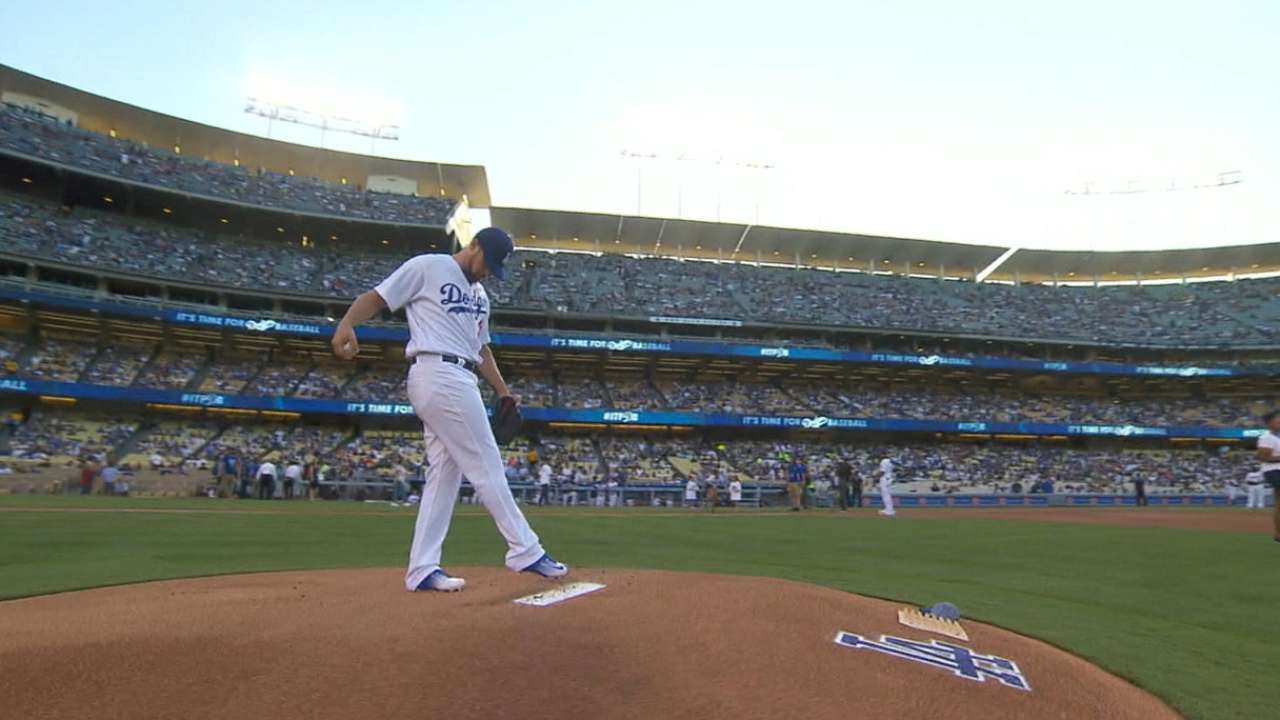 In that case, Norris might be keeping the clubs in the closet for the next couple of months. But whenever the offseason begins, he'll be back swinging.
"I usually play once or twice every two weeks during the offseason," Norris said. "My biggest thing is positive encouragement for yourself, because being in the right mindset in a competitive environment is extremely important. I've played in a couple celebrity Pro-Ams, like this year's Diamond Resorts Invitational [finishing 15th, ahead of former Dodgers Eric Gagne, Derek Lowe, Greg Maddux, Josh Beckett and Gary Sheffield]. I'm a non-resident member of the Olympic Club in San Francisco, a member at the Concession Golf Course in Sarasota, and I'm sure I'll join a club Austin. I'll sneak in rounds whenever I can."
Ken Gurnick has covered the Dodgers since 1989, and for MLB.com since 2001. This story was not subject to the approval of Major League Baseball or its clubs.