Inbox: How will Twins improve over offseason?
Beat reporter Rhett Bollinger answers fans' questions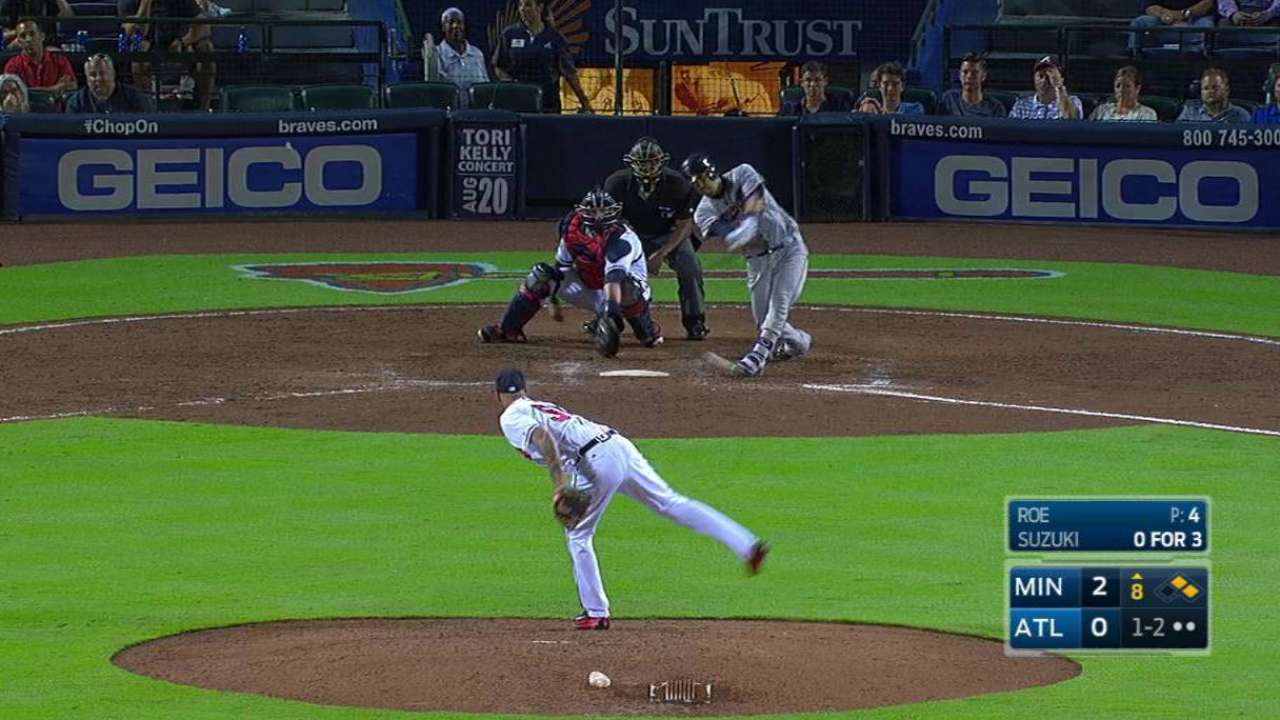 MINNEAPOLIS -- Despite their recent scuffles that saw manager Paul Molitor visibly frustrated by a four-game sweep at the hands of the Royals over the weekend, the Twins have played better baseball over the past two months.
After an almost unfathomable 11-34 start, the Twins have gone 38-41, including a 24-22 record since July 1. But the horrible start ultimately cost Terry Ryan his job, as he was dismissed as general manager on July 18. Minnesota is currently conducting a search for a new general manager, but the club has kept the process quiet so far. There are a lot of questions about how a new front office might look for the Twins, who pride themselves on stability. With that in mind, here's this week's Inbox.
@RhettBollinger how do you see the Twins improving in the off season? trades, or try the poor free agent market? area we need the most help?

— Brenden (@BKause33) August 21, 2016
It's obvious the Twins need roster upgrades heading into next year considering their record this season after an improvement last year. But it's hard to say what the team will do, considering it doesn't have a permanent general manager in place. Rob Antony, who is serving as interim GM, appears to be a long shot to be the permanent GM, especially considering the Twins hired a search firm to help them identify potential candidates.
• Submit a question to the Twins Inbox
On the offensive side, the Twins need catching help, especially with Kurt Suzuki set to be a free agent. John Ryan Murphy was thought to be the catcher of the future, but he's struggled this year, even at the Triple-A level.
Minnesota will also look for pitching, especially to upgrade the bullpen. And with a logjam of corner infielders such as Joe Mauer, Trevor Plouffe, Miguel Sano, Kennys Vargas and Byungho Park, they could look to deal a player such as Plouffe or Vargas for pitching help.
But one issue is that this is considered a weak free-agent class, so the Twins might need to utilize trades to improve the roster. It'll be interesting to see if they hire an aggressive GM who is willing to shake things up.
@RhettBollinger Do you see Twins making a run at Wilson Ramos this winter?

— Josh Meyer (@twolvesfan) August 21, 2016
As noted above, the Twins will be on the lookout for a starting catcher this offseason, and Ramos, a former prospect in their Minor League system who was traded for Matt Capps in 2010, would be a logical option. But he won't be cheap, and the Nationals will be interested in re-signing him, as he's been one of the best hitting catchers in baseball this year. There remains a chance Minnesota could re-sign Suzuki, and it could go the trade route, but either way, catching help is a top priority heading into next year. Ramos would be a great fit, but it seems unlikely.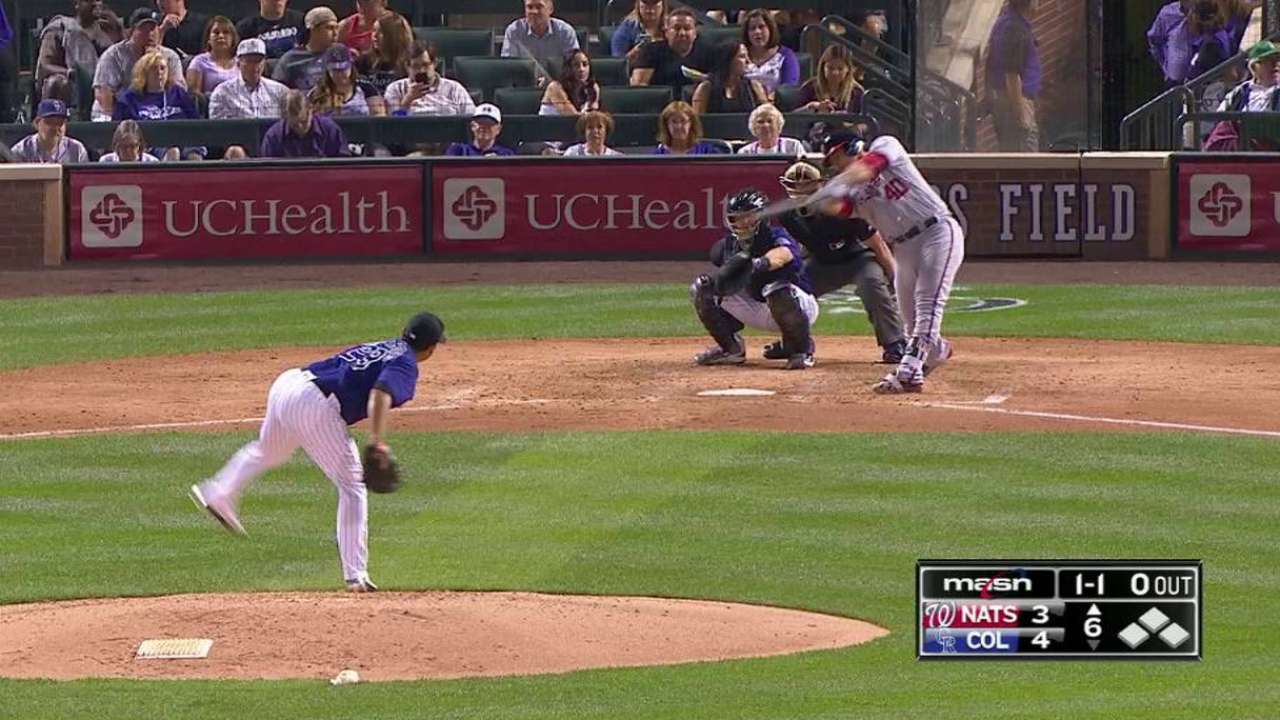 @RhettBollinger do u feel the new gm will shake up the coaching staff? #mailbag

— Cody Warne (@WarneCody) August 21, 2016
It's really impossible to say until the Twins hire a GM, but owner Jim Pohlad has stressed that manager Paul Molitor will return next season. The offense has also been performing much better recently, which bodes well for hitting coach Tom Brunansky. Pitching coach Neil Allen is also well-liked by the players, and the organization gave him a second chance after his arrest on the suspicion of drunk driving in late May.
@RhettBollinger For all the good work at the plat, is Robbie Grossman too much of a defensive back to keep around?

— Mike Holmdahl (@MichaelHolmdahl) August 21, 2016
Robbie Grossman has proved to be a solid pickup by Minnesota after he was signed as a Minor League free agent on May 16. He's shown an impressive ability to get on-base, as he's hitting .263/.379/.426 with eight homers and 28 RBIs in 73 games. But Grossman is also struggled defensively in left field, especially lately.
Grossman, though, isn't eligible for arbitration until 2018, so he'll be a cheap option for next year. So there's no real reason for the Twins to move on from him, but he profiles more as a fourth outfielder instead of a starter.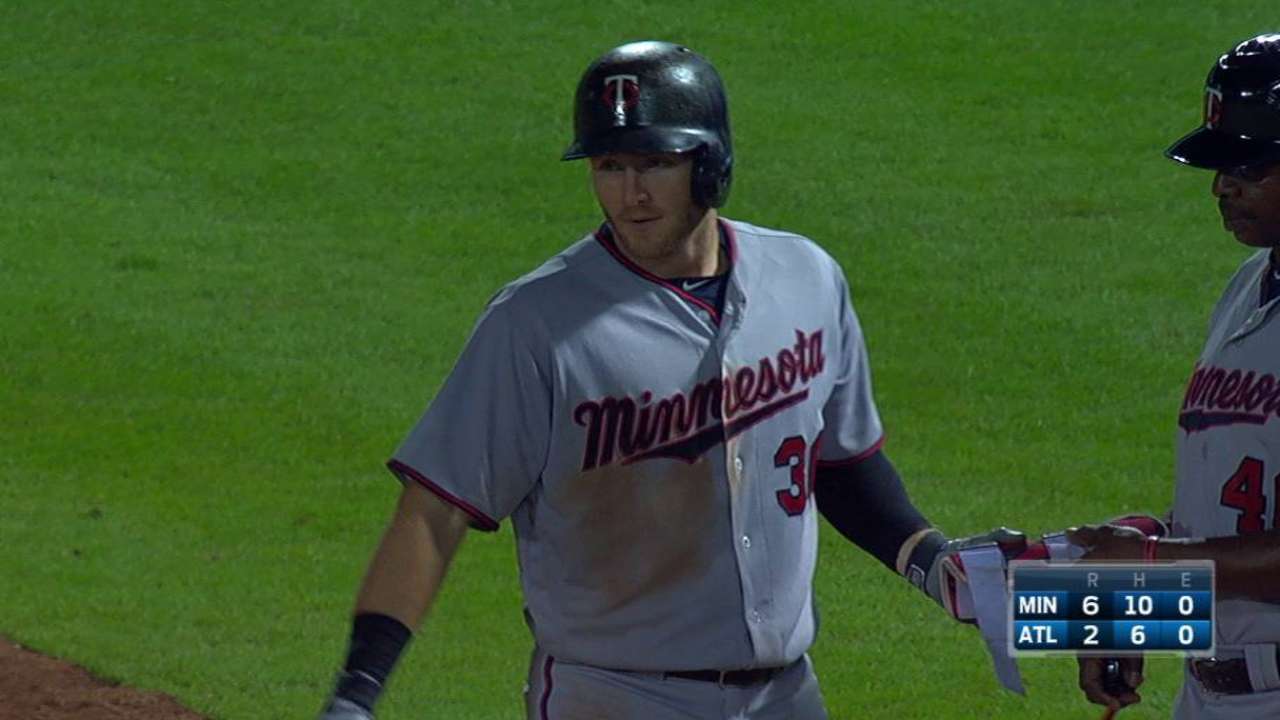 @RhettBollinger pic.twitter.com/OwtbXye8g7

— Justin Behrend (@oblongofficer1) August 21, 2016
It's an interesting question, as Mauer's career was on a Hall of Fame path before his career-altering concussion in 2013 forced him to stop catching and saw his numbers dip in subsequent years.
Mauer was easily one of the best hitting catchers of all-time, winning three batting titles and the 2009 American League MVP Award. Jay Jaffe's JAWS system, which measures a player's Hall of Fame worthiness, has him as the ninth-best catcher of all-time and ahead of five other Hall of Famers.
But the past few years haven't been as kind to Mauer, and he'll likely need a late renaissance to solidify his chances of being a Hall of Famer.
@RhettBollinger what was your team growing up and what kinda chance does Polanco have at being out next. SS?

— SinBin10 (@SinBin100) August 21, 2016
To answer the first question, I grew up in the Los Angeles area as a Dodgers fan. Mike Piazza was my favorite player until the ill-fated trade to the Marlins in 1998. But that year also solidified my baseball fandom, as I was enthralled by Mark McGwire's home run chase, especially because he was a high school and USC classmate of my dad.
As for the second question, the Twins are trying to find that out by giving Jorge Polanco an extended look at shortstop. It was interesting to see that when Eduardo Escobar played on Saturday and Sunday, it was Escobar who started at third with Polanco at shortstop. There are questions about Polanco's range and arm strength -- and he didn't make a critical play in Sunday's 2-1 loss -- but he's mostly handled himself fine at short.
If Polanco can prove to be even adequate at the position, he could stick there, especially with his bat, which has proven to be Major League ready.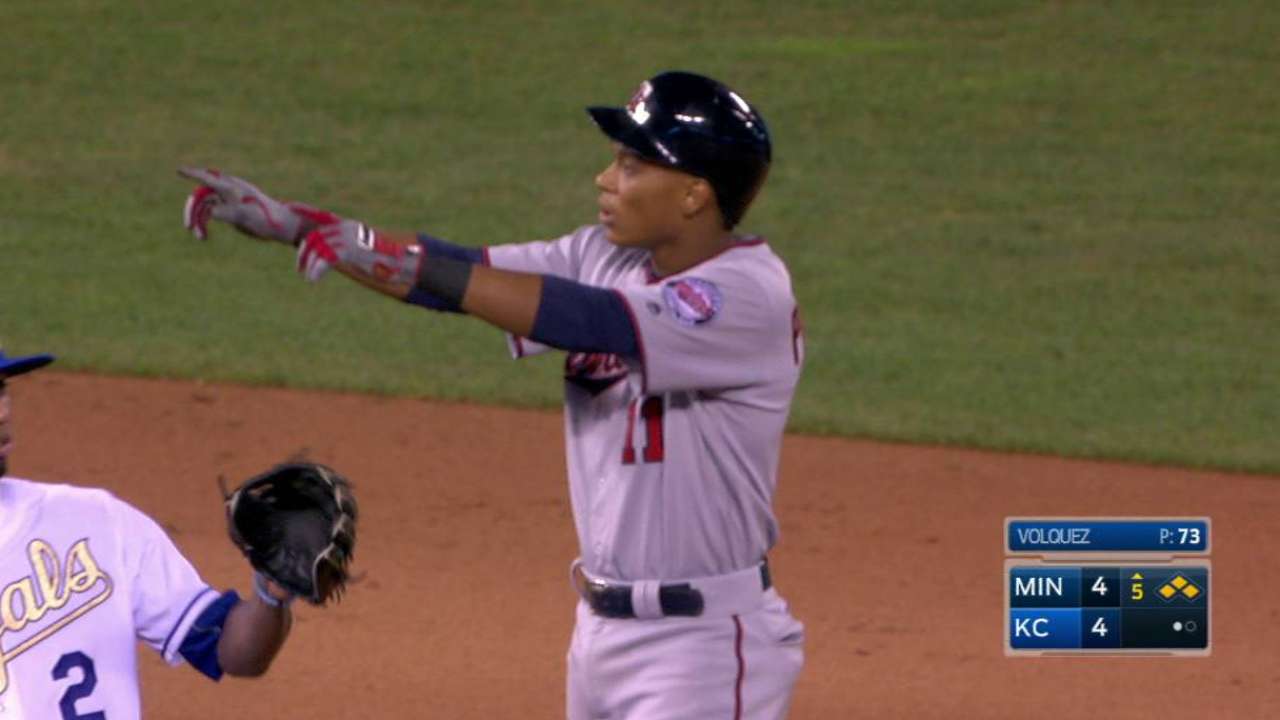 Rhett Bollinger has covered the Twins for MLB.com since 2011. Read his blog, Bollinger Beat, follow him on Twitter @RhettBollinger and listen to his podcast. This story was not subject to the approval of Major League Baseball or its clubs.